5 Reasons to Wait for the Galaxy S21 & 5 Reasons Not To
While you might have your sights on the Samsung Galaxy S20 series, the Galaxy S10 series, the Galaxy Note 10 series, or another device, some of you might want to think about holding out for the Samsung Galaxy S21/Samsung Galaxy S30.
The Galaxy Note 20, Galaxy Note 20 Ultra, Galaxy S20, Galaxy S20+, and Galaxy S20 Ultra are the company's current flagships and they're certainly worth of consideration if you're on the hunt for a new smartphone in 2020.
If you're looking to stay in the Galaxy family, you'll also want to check out Samsung's Galaxy Note 10 and Galaxy Note 10+ from last year. They're dependable devices and they're much cheaper than they once were.
Outside of the Galaxy family you'll want to take note of devices like Apple's flagship iPhone 11, iPhone 11 Pro, and iPhone 11 Pro Max. They're excellent alternatives to Samsung's top names.
If you'd prefer to stick with Android, make sure you look into the OnePlus 8, OnePlus 8 Pro and Google's Pixel 4 and Pixel 4 XL as well.
You'll also want to take note of some of the phones that will arrive later this year. The list includes the 5G-powered iPhone 12 and the Google Pixel 5.
We're also hearing about the phones coming in 2021. We've heard a lot about Apple's iPhone 13 and we've also heard about Samsung's Galaxy S20's successors.
Samsung Galaxy S21 Rumors
Presumably called Galaxy S21 or Galaxy S30, the new models will almost certainly take the popular Galaxy S series to greater heights with improved hardware and software.
One rumor suggests Samsung will stop selling phones with a bundled charger as soon as next year in an effort to keep costs down. Apple is reportedly doing the same with the iPhone this year.
Another rumor suggests Samsung is currently testing screen sizes for the largest Galaxy S21 model with 6.911″, 7.076″, and 7.095″ supposedly under consideration right now.
According to Samsung-centric blog SamMobile, Samsung is developing three versions of the Galaxy S21 which shouldn't come as much of a surprise given that that's been the company's formula for a couple of years now.
The models in development are reportedly dubbed SM-G991, SM-G996, and SM-G998. These likely correspond to the Galaxy S21, Galaxy S21+, and Galaxy S21 Ultra.
While the Galaxy Note 20 is built out of "glasstic," one leaker claims the smallest Galaxy S21 is not made out of the material, at least not yet.
Another leaker says the Galaxy S21 won't take a significant leap from the Galaxy S20 series. He says the devices are more like "S20.5" or "S20s." Galaxy S20 sales numbers haven't been great so it'll be interesting to see if that plan sticks.
While we haven't a ton of Galaxy S21 rumors, we have heard about the technology Samsung and other companies have planned for 2021 and that means we can start to piece together some expectations.
From there, we can help you make a decision about whether to buy a new phone now or take a wait and see approach as we push deeper into the year.
The Galaxy S21 release date is months away and many of you can't or simply won't want to wait until 2021 to upgrade. That said, the Galaxy S21 should definitely be on your radar if you're planning to upgrade your phone later in the year.
Samsung Galaxy S20 Ultra 5G Factory Unlocked New Android Cell Phone US Version | 128GB of Storage | Fingerprint ID and Facial Recognition | Long-Lasting Battery | US Warranty
Power of 5G: Get next-level power for everything you love to do with Samsung Galaxy 5G; Share more, game harder, experience more and never miss a beat
Single Take AI: Capture video and multiple types of images with one tap of the shutter button; Lenses, effects and filters capture the best of every moment, every time
Hi-Res Camera Zoom: Capture hi-res images from 300 feet away that look like they were taken from 3 feet away; The game-changing new 100x Space Zoom delivers unprecedented power and clarity
Ultra Bright Night Mode: Capture pro-quality content in Ultra Bright Night mode to capture dazzling, blur-free photos and vivid HRD video without flash, even in low light
Super Fast Charging: Charge up quicker with Super Fast Charge so you can keep moving, with more juice; Give your buds – or Galaxy Buds – a boost of power with Wireless PowerShare right from Galaxy S20 Ultra 5G
In this guide we'll take you through the best reasons to wait for the Samsung Galaxy S21 and the best reasons to go with another device.
Wait for Even Better Performance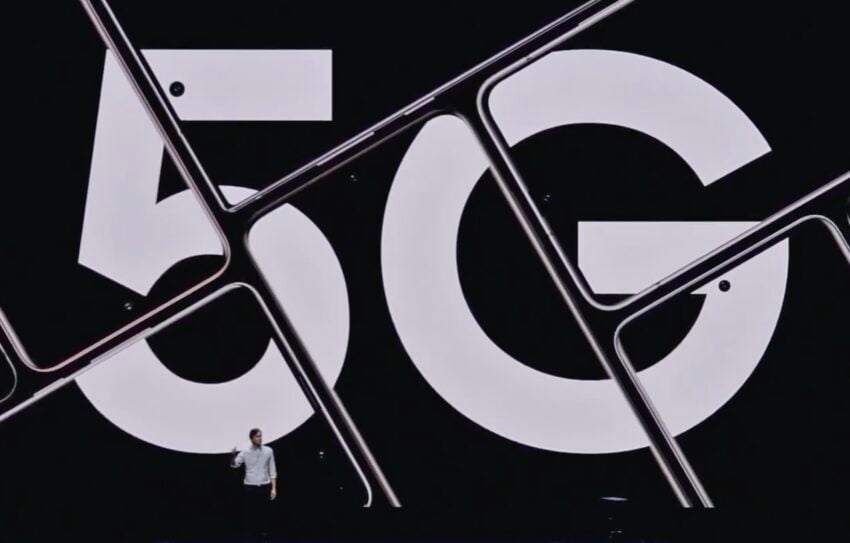 You can expect the Galaxy S21 series to build on the foundation left by the Galaxy S20 series and the Galaxy Note 20 series.
A sketchy report out of China claims Samsung will utilize the Snapdragon 865 inside the Galaxy S21 to keep the price down.
Of course, there's also a chance the Galaxy S21 makes the jump to Qualcomm's rumored Snapdragon 875 processor. If true, that should lead to notable improvements in overall speed, multitasking, and battery life.
91Mobiles has released potential information about Qualcomm's new processor. It will supposedly include a new X60 5G modem and an Adreno 660 graphics processor.
Unfortunately, the report doesn't shed any light on how much it'll improve upon the Snapdragon 865. We probably won't get those details until much later this year.
According to a report out of Taiwan, TSMC has reportedly started production of the Snapdragon 875. The report claims the company is "using 5nm production"and that it will indeed use the X60 5G modem.
Another processor rumor hints at a new Exynos 1000 processor for the upcoming Galaxy S21 Ultra and an Exynos 991 or or Exynos 992 for the cheapest Galaxy S21 model.
The company is also reportedly thinking about ditching the Exynos name for its in-house processors.
The Galaxy S20's 120Hz screens are extremely smooth, but they can drain battery life and the hope is that Samsung's improvements to next year's models will help tone that down. The Galaxy S20 represents Samsung's first stab at the technology.
The Galaxy S20's 5G connectivity can also have a heavy impact on battery life and bringing a new modem aboard the Galaxy S21 could help counteract that.
So if you want a high-end Galaxy phone, but think you might want a little more polish, consider hanging around for next year's flagships.
Last update on 2020-08-13. This post may contain affiliate links. Click here to read our disclosure policy for more details. Images via Amazon API