7 Reasons to Wait for the Galaxy S21 & 5 Reasons Not To
While you might have your sights on the Samsung Galaxy S20 series, the Galaxy S10 series, the Galaxy Note 10 series, or another device, some of you might want to think about holding out for the Samsung Galaxy S21/Samsung Galaxy S30.
The Galaxy Note 20, Galaxy Note 20 Ultra, Galaxy S20, Galaxy S20+, and Galaxy S20 Ultra are the company's current flagships and they're certainly worth of consideration if you're on the hunt for a new smartphone.
If you're looking to stay in the Galaxy family, you'll also want to check out Samsung's Galaxy Note 10 and Galaxy Note 10+ from last year. They're dependable devices and they're much cheaper than they once were.
Outside of the Galaxy family you'll want to take note of devices like Apple's iPhone 12 series, iPhone 11, iPhone 11 Pro, and iPhone 11 Pro Max. They're excellent alternatives to Samsung's top names.
If you'd prefer to stick with Android, make sure you look into the OnePlus 8, OnePlus 8 Pro and Google's Pixel 5, Pixel 4a, Pixel 4 and Pixel 4 XL as well.
We're also hearing about the phones coming in 2021. We've heard a lot about Apple's iPhone 13 and we've also heard about the Samsung's Galaxy S20's successors.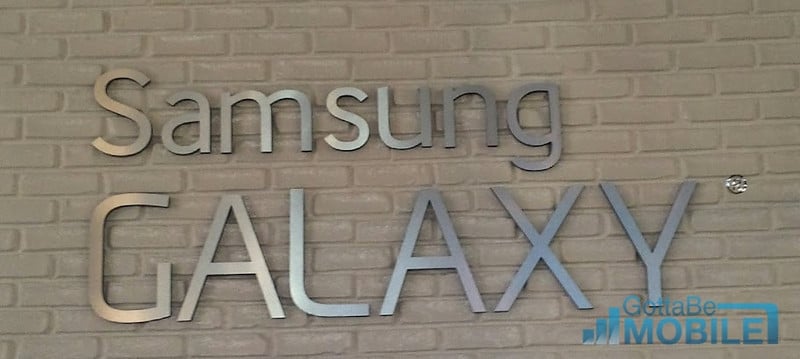 Samsung Galaxy S21 Rumors
According to one leaker, the next Galaxy S is dubbed "Project U" behind the scenes. Presumably called Galaxy S21 or Galaxy S30, the new models will almost certainly take the popular Galaxy S series to greater heights with improved hardware and software.
According to Samsung-centric blog SamMobile, Samsung is developing three versions of the Galaxy S21 which shouldn't come as much of a surprise given that that's been the company's formula for a couple of years now.
The models in development are reportedly dubbed SM-G991, SM-G996, and SM-G998. These likely correspond to the Galaxy S21, Galaxy S21+, and Galaxy S21 Ultra.
One rumor suggests Samsung will stop selling phones with a bundled charger as soon as next year in an effort to keep costs down. The company is also thinking about removing earphones from the box.
Documentation discovered in Brazil all but confirms these plans. Filings at ANATEL, the Brazilian equivalent of the FCC, make it clear that Samsung won't include a charger, or a pair of headphones, in the Galaxy S21's box.
If this happens, and it looks like it will, Samsung will follow in Apple's footsteps. Apple no longer includes earphones or a charger with the iPhone.
Korean site Naver claims Samsung will include a 25W fast charging adapter with the Galaxy S21 series in some regions and not others. It also says the company is working on a new 30W fast charger that will be sold separately.
Samsung will bring the Galaxy Note's S Pen stylus to the Galaxy S line for the first time starting with the Galaxy S21 Ultra.
Ice Universe, a respected leaker, says that while the S Pen might come to the Galaxy S21, it won't prevent Samsung from releasing a Galaxy Note 21.
That said, Ice Universe claims there's "currently no information on the development" of the Galaxy Note 21 series which means we may not see a new Galaxy Note next year.
Reuters, citing multiple sources, says Samsung currently "does not have plans to develop a new version of the Galaxy Note for 2021."
Another report, from Korea IT News, suggests that Samsung's working on at least one new Galaxy Note model and that it will be released in the second half of 2021.
The Korea IT News report has been backed by a report from Yonhap News which cites an anonymous Samsung executive. This executive says the company is indeed "preparing to release the Galaxy Note series next year" without providing specifics.
One leaker says the Galaxy S21 won't take a significant leap from the Galaxy S20 series. He says the devices are more like "S20.5" or "S20s." Galaxy S20 sales numbers haven't been great so it'll be interesting to see if that plan sticks.
As of the Galaxy S21 colors, here's what analyst Ross Young thinks:
Galaxy S21: Gray, Pink, Violet, and White.
Galaxy S21+: Black and Silver.
Galaxy S21 Ultra: Black, Silver, Violet.
We've seen a steady stream of Galaxy S21 rumors and that means we can start to piece together some expectations. From there, we can help you make a decision about whether to buy a new phone now or take a wait and see approach as we push deeper into the year.
The Galaxy S21 release date is still weeks away and many of you can't or simply don't want to wait until 2021 to upgrade. That said, the Galaxy S21 should definitely be on your radar if you're planning to upgrade your phone later in the year.
In this guide we'll take you through the best reasons to wait for the Samsung Galaxy S21 and the best reasons to go with another device.
Wait Because the Galaxy S21 Launch is Close
A report from SamMobile claims the Galaxy S21 series will launch in early January with a release in late January or February.
These reports have been backed by a different report out of Korea. This one claims that Samsung will launch the Galaxy S21 series in January with a release coming later in the month.
Leaker Jon Prosser, who has leaked accurate information about unreleased products in the past, says the Galaxy S21 is slated to launch on January 14th.
Prosser also says pre-orders will start on January 14th followed by a release a few weeks later on January 29th.
A report from Reuters throws its weight behind the early release. The publication says Samsung "may launch its flagship Galaxy S smartphones more than a month earlier than expected in a bid to grab market share from Huawei and fend off competition from Apple."
Samsung has all but confirmed an early launch in a recent press release and in comments made to Korean outlet ZDNet.
An unnamed Samsung official says because "the market environment is changing rapidly, it is true that it is not possible to guarantee whether the usual unpacking schedule will continue as it is."
Samsung India has also confirmed the Galaxy S21 launch for January 14th. And in a bit of surprise, the company says it's now taking pre-orders for the unannounced devices.
The Galaxy S21 Ultra has also been granted regulatory approvals which is a necessary step ahead of a public release.
Everything is pointing to an arrival in January. So if you're interested in a new Galaxy S device, you might want to put your credit card away and wait.
One additional note: It looks like the Galaxy S21 series will debut by itself. Korean media believes Samsung's new flagship foldable phone, the Galaxy Z Flip 2, will arrive later in Q1.
This is notable because the original Galaxy Z Flip debuted alongside the Galaxy S20 series.
So if you're interested in a new Galaxy flagship, and you want to compare the Galaxy S21 to Samsung's new foldable, you might have to wait even longer.
Last update on 2023-03-28. This post may contain affiliate links. Click here to read our disclosure policy for more details. Images via Amazon API