5 Things to Do Before Installing the Galaxy S8 Android Oreo Beta
Select Samsung Galaxy S8 owners can try the Android 8.0 Oreo update right now via a beta. If decide to join the Galaxy S8 Android 8.0 Oreo, make sure you prepare.
The Samsung Galaxy S8 Android 8.0 Oreo beta is live though you need a specific Galaxy S8 model in a specific region in order to partake in testing the software ahead of its official release date.
In the United States, the Galaxy S8 Android Oreo beta's to Sprint and T-Mobile (for now) and the unlocked version of either device. In the United Kingdom, the program is available for Galaxy S8 and S8+ users who have an open market device (operator unlocked version). And in South Korea, the Android 8.0 beta program is available for users who have a device locked to SKT, KT or LG U+.
Samsung's also opened up the Galaxy S8 Android Oreo beta to users in France, Germany, Poland, and India.
If you own a Galaxy S8 in one of these regions, you can signup for the Galaxy S8 Android 8.0 Oreo beta and start testing Samsung Experience 9.0 on your device right now.
The Galaxy S8 Android 8.0 Oreo beta is extremely tempting. You'll get to try out new features before everyone else and you'll help Samsung catch bugs ahead of the official release.
That said, this is pre-release software and early software can cause major headaches. Some bugs are unavoidable, but a little prep work can go a long way toward preventing annoying performance issues and data loss.
In this guide we'll take you through some of the most important things you can do before you download the latest Galaxy S8 Oreo beta on your device.
Backup Your Data
One of the first thing that we, and Samsung, recommend before firing up the beta is making a backup of your important files.
In its FAQ, Samsung notes that unexpected data loss can occur during the beta program. If you store important files on your Galaxy S8 (family photos, game saves, etc), you'll probably want to back everything up before you make your move.
Fortunately, Samsung makes that easy. To backup your phone's data, you'll want to install Samsung's Smart Switch onto your PC. The process could take some time depending on how much data you store on your device.
If you decide to jump off the Galaxy S8 beta, you'll use Smart Switch to install official Samsung software to your Galaxy S8 or Galaxy S8+.
Get familiar with the service if you haven't done so already.
Update Your Apps
The Galaxy S8 Oreo beta is pre-release software and pre-release software often clashes with other software. Because of this we, and Samsung, recommend that you update your applications prior to installing Android 8.0 Oreo.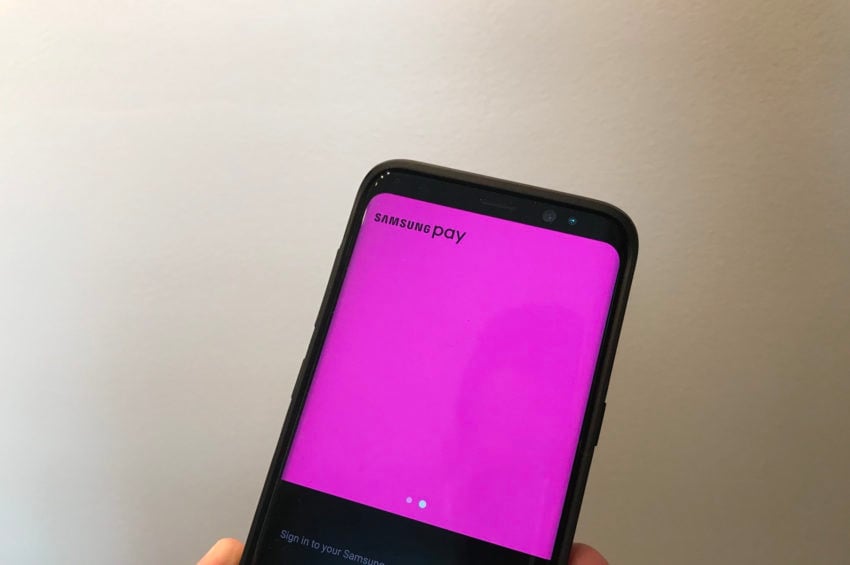 Samsung recommends updating Samsung Pay, Samsung Internet, Samsung Notes, Email, and any other first-party apps you currently have, and use, on your Galaxy S8. This might prevent them from going haywire with the beta on board. Same goes for third-party apps.
While some third-party apps will be agreeable, others might crash or exhibit lag. The developer's latest bug fix update might iron out these issues, it might not. You'll need to read reviews.
If you depend on third-party apps to get you through your day (work, school, etc), you might want to avoid the Galaxy S8 Oreo beta.
Have Your Login Info Handy
Before you download the Galaxy S8 Oreo beta on your device you'll want to gather up all of your important login information. Here's why.
First off all, you'll need a Samsung account to access the beta. If you don't have a Samsung account, you can create a new one on Samsung's website. It'll only take you a few minutes and you'll need that login when you signup via Samsung+ or the Samsung Members app.
Once you get the Galaxy S8 Oreo beta on board your device, there's a chance the software will have logged you out of some, or all, of your applications and services. This includes Samsung's apps and third-party apps and services from you favorite developers.
Make sure you know all of your passwords and logins before you proceed with the beta. Otherwise, you might have to waste a bunch of time resetting your login info to get into your apps and services.
Bookmark Fixes
The Galaxy S8 Oreo beta has its fair share of bugs and there's a good chance you'll encounter an issue or ten during your stay on the software. You'll want to be prepared for issues so we recommend getting familiar with fixes and bookmarking resources before you download the beta to your phone.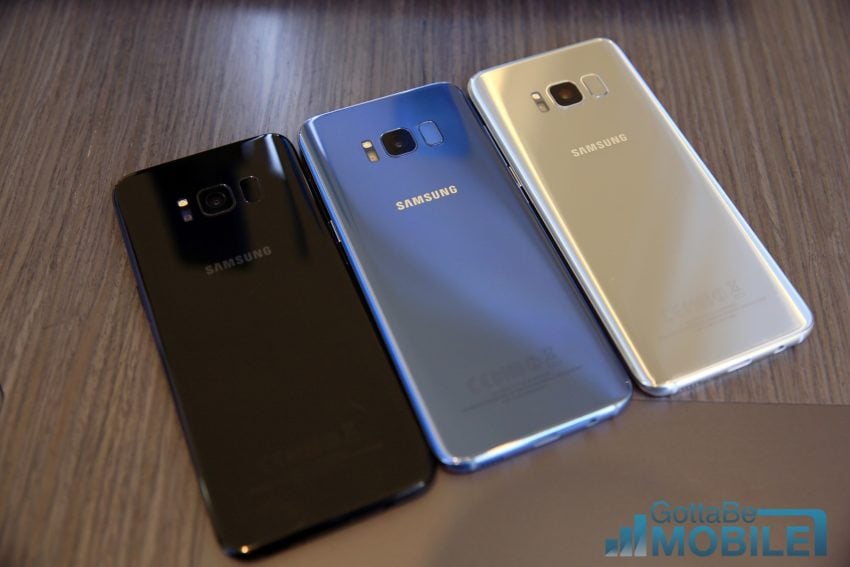 To help, we've put together a running list of fixes for the most common Galaxy S8 Oreo beta problems. Our list addresses abnormal battery drain, Wi-Fi problems, Bluetooth issues, and performance issues.
XDA-Developers is another solid resource and Samsung's Beta Community, located inside the Samsung+/Samsung Members apps, is another place to find help. It's also where you'll want to report issues with the beta.
Get Familiar with the Downgrade
If you run into issues on the Galaxy S8 Oreo beta and you can't shake them, you can downgrade back to an official version of Android. Make sure you're comfortable with this process before you download the beta to your device. It can be tricky and time-consuming.
Samsung's Oreo beta FAQ goes over the downgrade process and we've put together a guide (located at the bottom) that will take you through the basics.
The company says you'll be able to recover the data you backed up before the beta, but "there may be limitations in recovering data that was created after installing the beta software."
This is something to keep in mind if you plan to use the beta for an extended period of time.
5 Reasons Not to Install Galaxy S8 Oreo Beta & 11 Reasons You Should
Install the Galaxy S8 Oreo Beta to Help Samsung
One of the best reasons to try the Samsung Galaxy S8 Oreo beta is to help the company improve the software before it's released to millions of Galaxy S8 users around the world.
If you're sick and tired of dealing with Android problems on your Galaxy S8 (or another device), and you've got a Galaxy S8 lying around, think about trying the Galaxy S8 Oreo beta.
Samsung is encouraging Galaxy S8 Oreo beta testers to provide feedback about Android 8.0 bugs and performance issues. This way, its engineers can squash bugs ahead of the widespread release.
Thanks to the feedback from beta testers, Samsung's fixed a ton of issues with Android Oreo ahead of the official release. The latest beta delivers a long list of fixes and enhancements.
Reporting bugs is extremely easy and your feedback, no matter how small, could help the company provide a much better experience for all Galaxy S8 users.
To send feedback, you simply launch Samsung+/Samsung Members and post your report under the appropriate menu.
Again, registration will end on January 5th so those of you looking to help need to signup soon.

As an Amazon Associate I earn from qualifying purchases.