11 Reasons to Buy the Xbox One in 2020 & 3 Reasons To Skip It
The Xbox One S and Xbox One X are great gaming consoles to buy in 2020, but you may be tempted to buy the Xbox Series X, PS5, or switch to the PS4 Pro.
Even with new models out, many games will still come to both generations. If you are looking for ways to occupy your time this winter, it's a good time to buy an Xbox One S or Xbox One X. This is still the case with the Xbox Series X and Series S release dates here.
Read: Get the Best Gaming Chair You Can Buy
It can be hard to find the older consoles in some stores, but you can check Amazon, Best Buy, GameStop or Walmart. You can also expect a lot of used models on eBay and Facebook Marketplace.
Microsoft delivers a lot of awesome features in the Xbox One S and Xbox One X that allow you to game with HDR on both consoles and loads of power so you can game in 4K on the Xbox One X.
If you are thinking about buying the Xbox One we have the reasons you should take the plunge and the reasons you should look at PS4 or PC Gaming instead.
The Xbox One is six years old, but thanks to massive updates the system is still fresh and there are loads of games to play and accessories to upgrade your gaming experience.
Frankly, this is still a good time to buy the Xbox One, with only a few reasons to skip it.
Xbox One S and Xbox One X Offer Tons of Value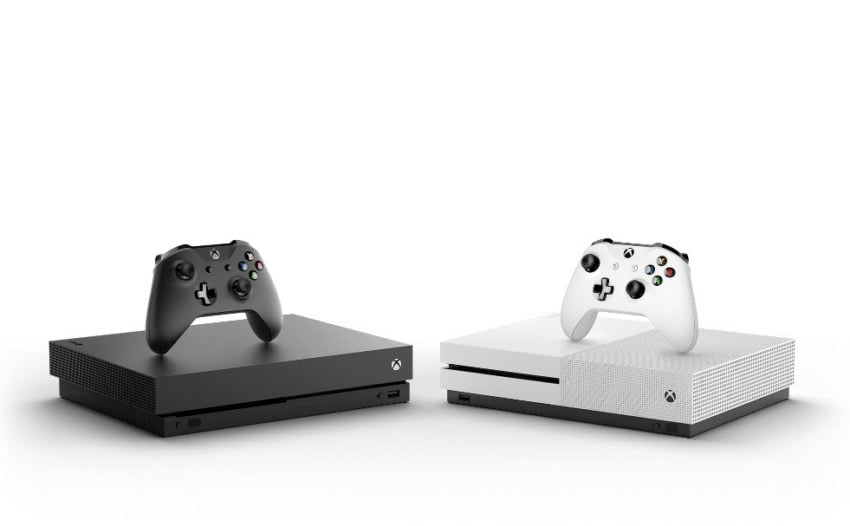 The Xbox One S and Xbox One X are very different from the original Xbox that launched back in 2013. There are new features and when it comes to gaming and entertainment it's hard to beat the value that you get from an Xbox One S.
You can even find Xbox One S deals that cut the price down to $199. We've seen Xbox One X deals cut $100 off the price of the more powerful model as well. You can also buy a bunch of different Xbox One S bundles that include at least one game starting at $249.
Keep in mind that the Xbox Series S starts at $299, so if you can't find a deal on the One S, you should look for the Xbox Series S in stock since it does offer more value at full retail.
Both the Xbox One S and Xbox One X support HDR gaming and play all the Xbox One games. You also get access to tons of Xbox 360 and even some older Xbox games thanks to backward compatibility.
In addition to gaming, you can use the Xbox One to watch Netflix, Hulu, Fox Sports Go, HBO, Showtime, and tons of other entertainment apps that let you upgrade your entertainment hub as well as meet your gaming needs.
Last update on 2023-05-27. This post may contain affiliate links. Click here to read our disclosure policy for more details. Images via Amazon API