Fallout 76 Mods: 5 Things You Need to Know
Mods are coming to Fallout 76 though they won't be ready for the game's release in November.
Bethesda's next Fallout game isn't Fallout 5. Instead it's an online survival game called Fallout 76 and it takes players to the wastelands of West Virginia.
The Fallout 76 release date is confirmed for November 14th though pre-orders will allow you to play a portion of the game before that thanks to the Fallout 76 beta. The beta doesn't have a release date, but we know it'll come to Microsoft's Xbox One before the PS4 and Windows PCs.
Like Fallout 4, Bethesda's invested in Fallout 76 for the long haul. The company says it plans to offer free downloadable content and it also says it plans to support mods.
Mods have played a huge role in keeping games like Fallout 4 and Skyrim fresh long after their respective release dates.
Bethesda hasn't outlined Fallout 76 mods in detail, but here are a few things you need to know about them as we push toward the game's release date this fall.
Fallout 76 Mods
According to Todd Howard, Bethesda's goal is to "have a well-running, robust service." Howard also says the company is still designing what said service looks like which means it could be different than what's in place for Skyrim and Fallout 4.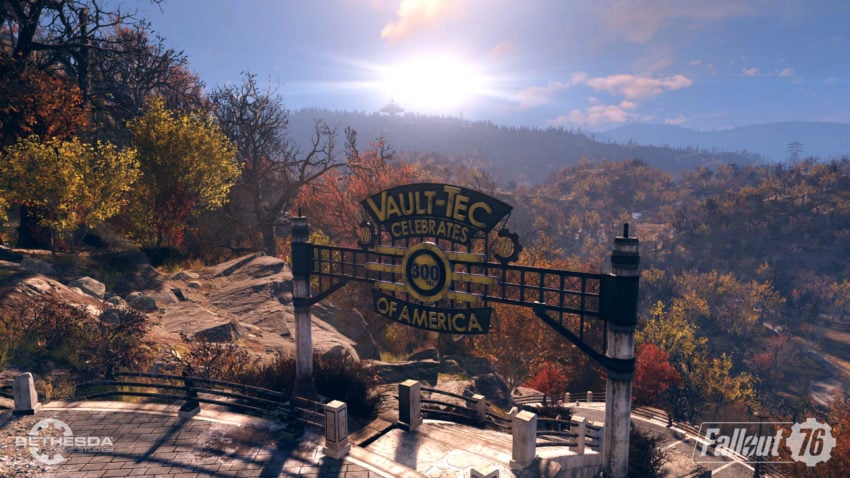 Bethesda currently lets developers upload free modifications to its marketplaces for Fallout 4 and Skyrim Special Edition on Bethesda.net. PC players can also download mods from sites like Nexus Mods.
The company also occasionally releases Creation Club content. Creation Club content comes from modders who've partnered with Bethesda and from Bethesda itself. Unlike mods, Creation Club content requires players to purchase credits with actual money.
Creation Club content is also fully compatible with DLC content and achievements. Unofficial mods disable achievements when they're active.
Fallout 76 Mods Release Date
When Fallout 4 launched in November, 2015 it did so without mods for Xbox One and PlayStation 4. Mod support for the Xbox One arrived on May 31st, 2016 and mod support for PlayStation 4 eventually emerged in November, 2016 after a lengthy delay.
Bethesda hasn't confirmed a timetable for Fallout 76 mods, but according to Howard, they won't be available when the game goes live in November.
According to Howard, it's "trickier when you get into an online world but we're definitely committed to that, just won't be at launch."
It's important to note that Bethesda works closely with Microsoft. Fallout 4 mods came to the Xbox One first and the Fallout 76 beta is launching on the Xbox One before PS4 and Windows.
Private Servers
We don't know how Fallout 76 mods will work exactly, but we do know that modding will be done on private servers.
Bethesda's confirmed the presence of private servers which will allow you to avoid playing with the general public and limit the game world to those you want to build, explore, and fight with.
We don't know how the company plans to setup private servers. Companies like EA have implemented Rent-A-Server programs that give players full control over their own server for a fee.
PS4 vs. Xbox One Mods
Again, we don't know how Fallout 76 mods will work exactly, but it's important to note the differences between mods on PS4 and mods on Xbox One.
On the PS4, Fallout 4 mod space is limited to 900MB. On the Xbox One, the limit is 2GB. On Skyrim Special Edition, mods reserve 5GB on the Xbox One and 1GB of space on PlayStation 4.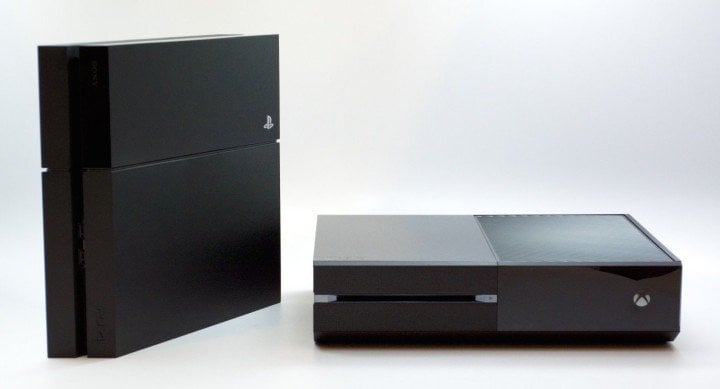 Developers also aren't allowed to use external assets with PS4 mods which severely limits the type of mods that are available for Sony's platform. Developers making PS4 mods are only allowed to use internal assets.
There are no limits on PC mods for Fallout or Skyrim, something to keep in mind if you're trying to decide between platforms.
Fallout New Vegas & Fallout 4 Fallout 76 Mods
If you want to get a feel for the Fallout 76 experience before it arrives this fall you can do so provided you've got a copy of Fallout 4 or Fallout New Vegas on hand.
A Fallout 4 mod called Fallout 4 76 is now available for PC and it mimics some of the things you'll likely encounter when you play Bethesda's new game including a lack of NPCs, griefers, and random nukes.
Nexus Mods user Funky Swadling has also put together a Fallout 76 mod for Fallout New Vegas that simulates the Fallout 76 experience complete with mic spammers.
The modder highly recommends using it on a new play through so that all of the event triggers and NPC dialogue works as intended.
We're also putting together a list of Fallout 4 mods we'd love to use in Fallout 76. It includes some of our favorite weapons and tweaks.
Take a look through our favorites below.
21 Fallout 76 Mods We Want for PS4 & Xbox One
Stingray Support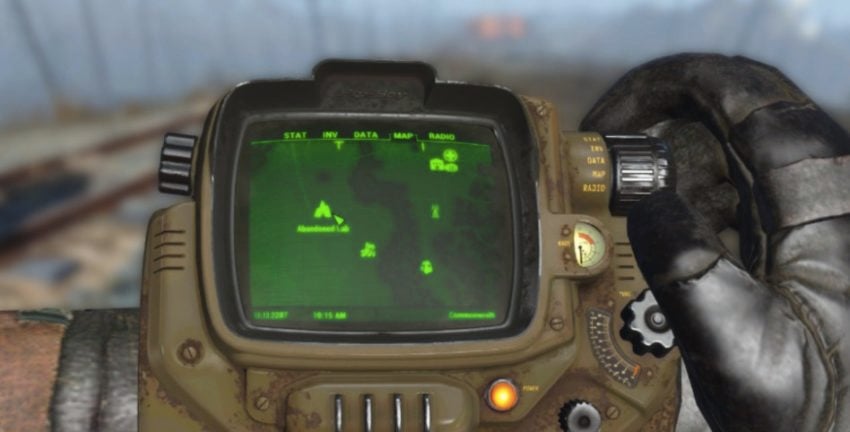 Fallout 76 will allow you to shoot off nuclear warheads, but what if you don't want to completely decimate an area? What if you simply want to rain some lesser ordinance down on your enemies?
If you get into a difficult fight with creatures or human players, the Stingray Support mod could come in handy.
If you're unfamiliar with Stingray Support, it allows you to call in air support from a Stingray Military jet. You simply craft a few flares and throw a flare down on the spot you want to barrage.
In addition to calling in bombing runs, you can also call in supplies if you're in need of aid.
Flares can't be used indoors, but that wouldn't be an issue in Fallout 76. The map is apparently four times larger than Fallout 4's so you'll be spending a lot of time outside.

As an Amazon Associate I earn from qualifying purchases.