5 Things to Know About the macOS 10.15.3 Update
The next macOS update is out now as Apple releases macOS 10.15.3 — a small bug fix update for macOS Catalina with key improvements for the MacBook Pro 16. While there is no specific mention of the Pro mode, the code is still there.
Apple delivered this update alongside iOS 13.3.1 and watchOS 6.1.2 in late January. This is an update that many users will want to install, especially if they are already on macOS Catalina.
This is what you need to know about the new macOS 10.15.3 update, what's new and performance details.
macOS 10.15.3 Reviews
The macOS 10.15.3 update is out and we are installing it on our MacBook Pro 16. When this completes, we will share a review of how it handles. So far there are no reports on Twitter of major issues.
macOS 10.15.3: What's New
Apple announced several important fixes and features with macOS 10.15.3 including;
Optimizes gamma handling of low gray levels on Pro Display XDR for SDR workflows when using macOS
Improves multi-stream video editing performance for HEVC and H.264 encoded 4K video on the 16-inch MacBook Pro (2019)
This is in addition to fixes for stability, reliability and security patches.
macOS 10.15.3 Problems
So far there are no major reports of macOS 10.15.3 problems. This is a good sign, but it is still early. There is a chance that we could see problems appear as more users install and test this update with third-party software and accessories.
If you have problems, we suggest a restart and checking our guide on how to fix macOS Catalina problems.
macOS Catalina Downgrade
You can downgrade from macOS 10.15.3 to macOS 10.15.2 or an older version. There is no time frame for this to expire, so if you decide you need to go back, it's fairly easy to do if you are prepared. Here's our guide to downgrade macOS Catalina.
Should You Install macOS 10.15.3
We are a few months out from the macOS Catalina release date and Apple's solved a number of issues and problems. Developers also offer many updates to make the software run better on macOS Catalina.
While you may not be ready to install Catalina, and there are still good reasons not to, there's no major reason to wait to install macOS 10.15.3 if you are already on Catalina. If you are on macOS Mojave, you should wait a few days to see how this update handles and then it may be time to update.
7 Reasons Not to Install macOS Catalina & 14 Reasons to Install macOS 10.15.7 Today
Install for macOS 10.15.6 Fixes and Security Updates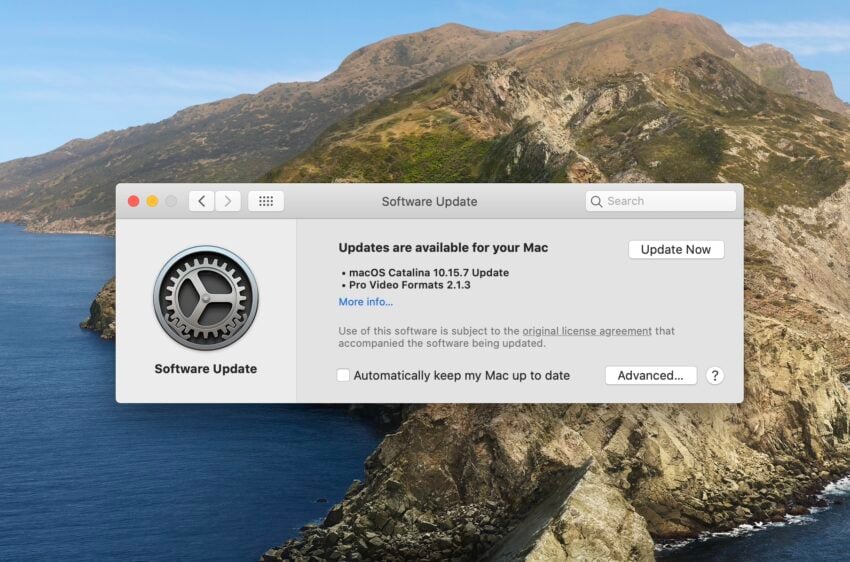 If you are on macOS Mojave or an older version of macOS 10.15, you should install this update to get the latest security fixes and new features that come with macOS. These include security updates that help keep your data safe and updates that patch bugs and other macOS Catalina problems.
The macOS 10.15.7 update includes the following fixes;




Resolves an issue where macOS would not automatically connect to Wi-Fi networks

Fixes an issue that could prevent files syncing through iCloud Drive

Addresses a graphic issue that may occur on iMac (Retina 5K, 27-inch, 2020) with Radeon Pro 5700 XT
We will also see a list of security updates in this, which are disclosed on this security page.

As an Amazon Associate I earn from qualifying purchases.