5 Things to Know About the August Battlefield 1 Update
DICE's released another huge Battlefield 1 update and today we want to go over everything we know about the August Battlefield 1 patch's size, contents, changes to Frontlines, and Lupkow Pass.
DICE continues to make good on its promise to roll out monthly Battlefield 1 updates to Xbox One, PlayStation 4, and Windows PC. owners. The July update delivered a brand new night map and the company's latest update delivers a map from the upcoming In the Name of the Tsar DLC.
Lupkow Pass is now available on Xbox One, PS4, and Windows PC if you're a Battlefield 1 Premium Pass holder. If you aren't, you can't play In the Name of the Tsar's first map.
Now that the update is rolling out, we want to take you through the August Battlefield 1 update release. This looks like Lupkow Pass, the other changes on board, and the update's download size.
Our walkthrough also takes a quick peek at what's coming after the update in September and beyond.
August Battlefield 1 Update Size
If you want to play Battlefield 1 again you'll need to download the Lupkow Pass update onto your console or Windows PC. Even if you don't own the Premium Pass.
As expected, DICE's latest patch is a mandatory update for all users, not just those that've picked up the season pass. If you want to play Battlefield 1, you need this patch.
The August update is a big one. If you play the game on PS4, your patch should be over 6GB. If you own a Windows PC, you're looking at a 6GB download as well. And if you play Battlefield 1 on the Xbox One, your update should be close to 6GB as well.
Download sizes, and times, will vary based on region, connection speed, and console.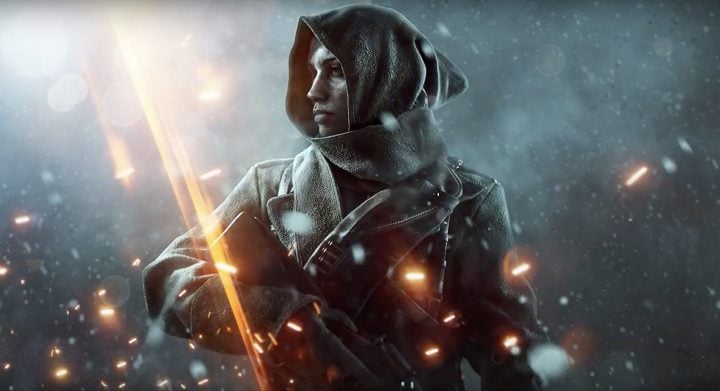 If you're running out of space on your console's hard drive you'll need to delete files in order to make space for the game's latest patch.
The Lupkow Pass map is included in the August base game update so there's no need to download an additional file from your online marketplace.
Lupkow Pass
The most exciting part of this month's patch is the first map from the In the Name of the Tsar DLC, Lupkow Pass.
As expected, access is limited to Premium Pass holders (the Premium Pass grants owners two weeks early access to DLC content). The developer also says that most weapons from In the Name of the Tsar aren't included in Lupkow Pass at the start. They will apparently unlock in September along with the rest of the DLC.
That said, it looks like the calvary lance is now available in the multiplayer maps where players can spawn as the game's Calvary Class. The weapon is available on DLC and vanilla maps.
Frontlines & Bug Fixes
As expected, the popular Frontlines game mode is now available on Ballroom Blitz and Monte Grappa. This change comes a few weeks after DICE expended Frontlines, a game mode from the They Shall Not Pass DLC, to two other vanilla maps.
As for the rest of the update, EA says it will release the update notes at the end of the EA Livestream from Gamescom. The stream kicks off at 6:30PM CEST/4:30PM UTC/ 9:30AM PDT.
On top of those changes, DICE's added some tweaks and fixes into this update. Here's what's new in the latest patch:
Weapons
Stationary MGs will no longer deal damage to nearby players when destroyed.
Fixed issue where the receiver of a bayonet charge would not get an audio cue before being hit.
Fixed issue where a 3p soldier would continue to yell (as if they were charging) after the charge was cancelled.
Fixed issue where single-fire or semi-auto weapons could have part of their firing sound cut off if the player switched weapons immediately after firing.
Synchronized weapon firing/muzzle flash correctly to bullet firing and damage screen to improve correctness of replicated bullet logic.
Fixed issue that could cause weapon loadout UI to disappear under certain conditions.
UI
Fixed issue with End of Round scoreboard reordering Premium Trials/Premium Friends players.
Fixed navigation issue on Codex screen
Mouse scrolling now works amongst awarded ribbons on the end of round screen
Platoon tags are now correctly displayed for players already on the game server when searching for platoons
Player's K/D ratio is no longer shown as the squad's KD ratio on the End of Round screen
Service stars for stationary weapons are now correctly shown as awarded in End of Round screen
An error is no longer shown after joining a newly added friend from the Com Center
Performance improvements to the whole UI and in particular to the Codex and Weapons & Gadgets screens.
Vehicles
Airplane rocket crosshair should no longer be faded.
Increased the turn speed of the horse by 25% while standing still.
Triggering a reload while galloping on the horse will no longer cause the horse to stop sprinting.
Horses automatically jumping over obstacles should now be much more reliable.
Fixed an animation bug where the reload animation would play when it shouldn't have after getting on a horse.
Spawning Experience
Squad spawning improvements to reduce spawning into enemies.
Minor tweaks to minimize the "Spawn Train" effect.
This is a first part of a bigger initiative to solve squad spawning issues.
RSP & Server
Fixed the issue that updating the VIP or Moderator list causes map rotation to discard map vote result and return to the first map.
Fixed an issue where pre-round countdown would not start when players switch team.
Options
Add Network Smoothing Option inside Advanced Gameplay Options for low ping players.
Added gameplay profile option to select whether on spawn the minimap should be reset to the default zoom or the last zoom state.
Implemented optional combined map zoom (on press) / big map (hold) functionality in a single button mapping.
Added a new option under Controls->Basic to switch between a toggle or hold for sprinting with the horse.
PC – In the keybindings screen mouse mappings are now shown as icons.
Network
Added fix to prevent late damage effects from lossy high ping connections.
Fixed Vegetation destruction delays.
Fixed vehicle destruction so that transition to destroyed state happens flawlessly, this was particularly bad for airplanes when getting destroyed mid-air.
Prevent stacking damage and suppression from high ping players.
Other
Fixed an issue where picking up an enemy soldier's kit would cause the player to start speaking the enemy team's language.
Added DX12 MGPU support.
Spectating players are no longer prompted with a kicked message when leaving the game server.
Fixed issue with party member receiving in invite to play on the current game server.
What's Next
Lupkow Pass is the first of six total maps coming to Battlefield 1 players in the In the Name of the Tsar DLC.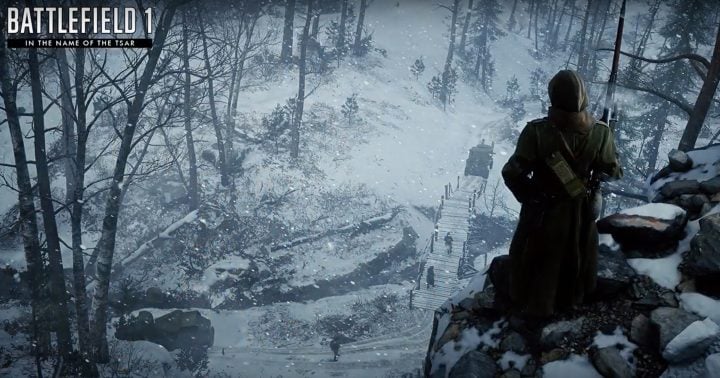 The full version of the game's second expansion will be released in September and it will bring a new game mode, a new army (Russia), changes to the scout class, new vehicles, new weapons, and more.
DICE hasn't tagged In the Name of the Tsar with an official release date but we'd expect one to emerge in August or early September.
After the release of In the Name of the Tsar we'll see a few more updates followed by the release of the next piece of Battlefield 1 DLC, Turning Tides. The Turning Tides release date is confirmed for December.
In early 2018, the company will release its fourth and final piece of DLC, Apocalypse. A specific month for the last DLC hasn't been confirmed yet.
13 Things to Know About Battlefield 1 In The Name of The Tsar
In the Name of the Tsar Size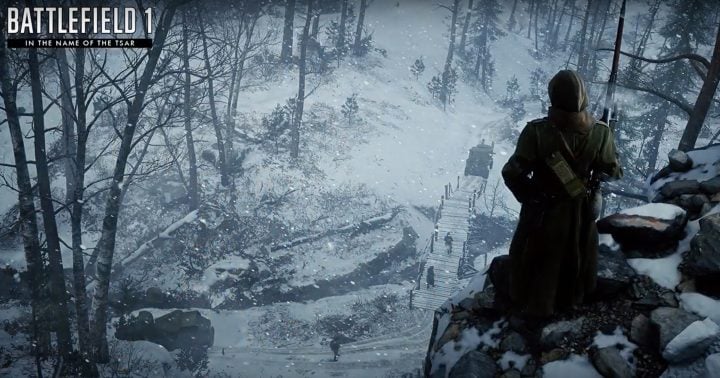 In the Name of the Tsar is now available, in full, to those of you who own the Premium Pass.
If you own the Battlefield 1 Premium Pass you'll simply need to download the latest Battlefield 1 update to unlock the rest of the DLC's content. The update is mandatory for all Battlefield 1 players.
If you're planning to play Battlefield 1 today or in the near future, here's what you can expect from the In the Name of the Tsar update's size. It's a huge download for all three platforms.
PS4: 10.1GB
Xbox One: 10.1GB
PC: 8.4GB
If you've skipped Battlefield 1 updates from previous months, you'll require even more space on your console's hard drive.
If you're running out of space on your system, you'll need to cleanup your hard drive. And if your connection can be slow, you might want to plug in an ethernet cord.

This article may contain affiliate links. Click here for more details.