Battlefield 1 CTE: 5 Things to Know
If you want to test Battlefield 1 updates and Battlefield 1 DLC before they're released to the public, you'll want to look into the Battlefield 1 CTE.
As we push into 2017, DICE is changing Battlefield 1 in new and exciting ways. The developer recently released its July Battlefield 1 update bringing new features, tweaks and important bug fixes for lingering Battlefield 1 problems. It's poised to release a new update later this month.
In March, DICE is planning to release the Battlefield 2 DLC 1 known as In the Name of the Tsar. The game's second DLC will deliver new maps, Operations, ranks, weapons, vehicles, and much, much more. It's substantial.
While many of you will want to wait for DICE to roll out the official updates and DLC content, some of you might want to test the changes ahead of time. You can do that if you join the Battlefield 1 CTE.
What is the Battlefield 1 CTE?
Battlefield 1 CTE stands for Battlefield 1 Community Test Environment (CTE), a place where gamers can test upcoming features and fixes ahead of an official release. It's like a beta.
The July Battlefield 1 patch went through testing ahead of its release and you can expect future Battlefield 1 updates to be tested in the Community Test Environment as well.
A portion of the In the Name of the Tsar DLC is now available in the Battlefield 1 CTE and members are now free to test the new content ahead of the expansion's release next month.
While nothing is confirmed, we'd expect the two remaining expansions, Turning Tides and Apocalypse, to make an appearance in the CTE.
Just because a feature, tweak and or bug fix is being tested in the CTE doesn't mean it will make it to the final version of an update or DLC expansion.
The developer notes that users will help "test new features, improved/changed content, and experiments that aren't yet (and may never be) ready for public release."
And before you get too excited, note that "gameplay progress, achievements, characters, character data and/or any other value or status indicators achieved in the CTE will not transfer to BF1 main game."
How to Signup for the Battlefield 1 CTE
If you're interested in testing updates and DLC ahead of their release you'll want to signup for the Battlefield 1 CTE. To do that, you can download the Battlefield Companion app for iOS, Android or Windows Phone.
Once you download the appropriate application, open it up and login with your EA account. After that, take the following steps:
From the Main Menu, press the "Options" button (it's a gear icon in the upper-right), and select "Community Test Environment."
Read the agreements and press "I Agree."
If your registration is successful, your Origin client will now show a new game called Battlefield 1 Community Test Environment. Download & Install it.
Press play and you're in the Battlefield 1 CTE.
If you'd prefer to avoid the Companion application, you can register via the More section in-game.
Sur #PC,
il est maintenant possible de s'inscrire au #CTE de #BF1 directement depuis le jeu dans la partie "Plus" : https://t.co/K0F04fM35r pic.twitter.com/kLvqRsNZ6r

— TONYonPC (@TONYonPC) February 22, 2017
Registering for the CTE doesn't guarantee you access but EA is gradually opening up spots in the Battlefield 1 CTE so if you signup right now, and you meet the requirements, there's a good chance you'll get in.
Battlefield 1 CTE Cost
The Battlefield 1 CTE isn't free. You must own a copy of the Battlefield 1 Premium Pass, a season pass that retails for $50. There are a few other requirements.
You'll need a copy of Battlefield 1. You'll need a persistent internet connection. If you want to use the CTE on Xbox One or PS4, you'll need an Xbox One Live Gold account or a PlayStation Plus subscription. You also need to be 18 years old or older.
Xbox One & PS4 Battlefield 1 CTE
After a long wait, the Battlefield 1 CTE is finally available for the Xbox One and PS4. If you are planning to try the Battlefield 1 CTE on console, here are a few things you need to know.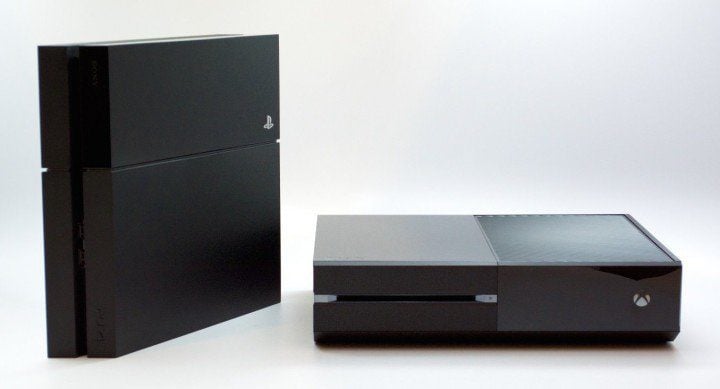 The Battlefield 1 CTE is a massive download for both systems. As of right now, the CTE is right around 40GB. The actual size will depend on your console and region.
If you wish to download the Battlefield 1 CTE on your Xbox One or PS4, fire up the game, head to the main menu, select the More tab and click on CTE. Again, you'll need the Premium Pass to access the content.
Battlefield 1 CTE Problems & Fixes
The Battlefield 1 CTE is a test environment which means there are going to be bugs, errors, and defects. If you try the content in the CTE, you're most likely going to run into problems. Some problems you won't be able to fix on your own.
One of the early Battlefield 1 CTE problems (and one that you can solve on your own) is an issue where the CTE isn't showing up in Origin. Here's how to fix that.
Click "My Game Library."
Click "Filter."
Click "Purchased Games."
It should now show up.
Favorite the CTE for easy access.
If you run into another issue, take a look at our list of fixes for common Battlefield 1 problems. You might find what you're looking for there.
If you do run into a problem with the Battlefield 1 CTE or the content in the Battlefield 1 CTE, make sure you report it so the developer can get to work on a fix.
13 Things to Know About Battlefield 1 In The Name of The Tsar
In the Name of the Tsar Size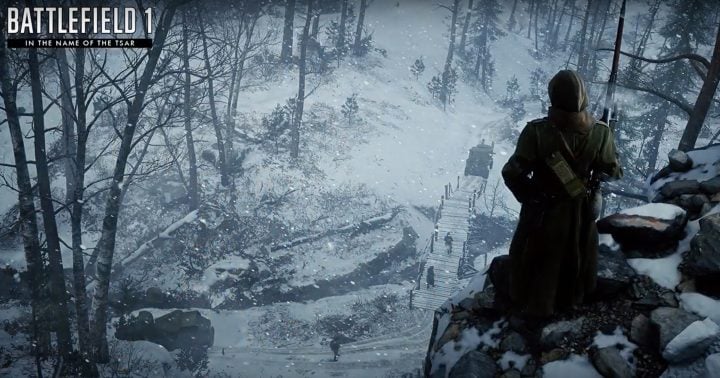 In the Name of the Tsar is now available, in full, to those of you who own the Premium Pass.
If you own the Battlefield 1 Premium Pass you'll simply need to download the latest Battlefield 1 update to unlock the rest of the DLC's content. The update is mandatory for all Battlefield 1 players.
If you're planning to play Battlefield 1 today or in the near future, here's what you can expect from the In the Name of the Tsar update's size. It's a huge download for all three platforms.
PS4: 10.1GB
Xbox One: 10.1GB
PC: 8.4GB
If you've skipped Battlefield 1 updates from previous months, you'll require even more space on your console's hard drive.
If you're running out of space on your system, you'll need to cleanup your hard drive. And if your connection can be slow, you might want to plug in an ethernet cord.