Animal Crossing Pocket Camp Release Date Details & Features
After months of teasing, the Animal Crossing Pocket Camp release date that mobile gamers have waited months for is almost here. Get ready to create and customize your own animal and campsite in the new iPhone and Android game from Nintendo.
Animal Crossing Pocket Camp is more of a life simulation than a game at all. In the title, you spend time customizing an animal. Then you build a home and business for them. This is an important release for Nintendo because it's only the second mobile game the company has launched. Its first mobile game was Super Mario Run.
Here's everything that you need to know about the Animal Crossing Pocket Camp release, including all the features you can expect when it launches in November.
Animal Crossing Pocket Camp Release Date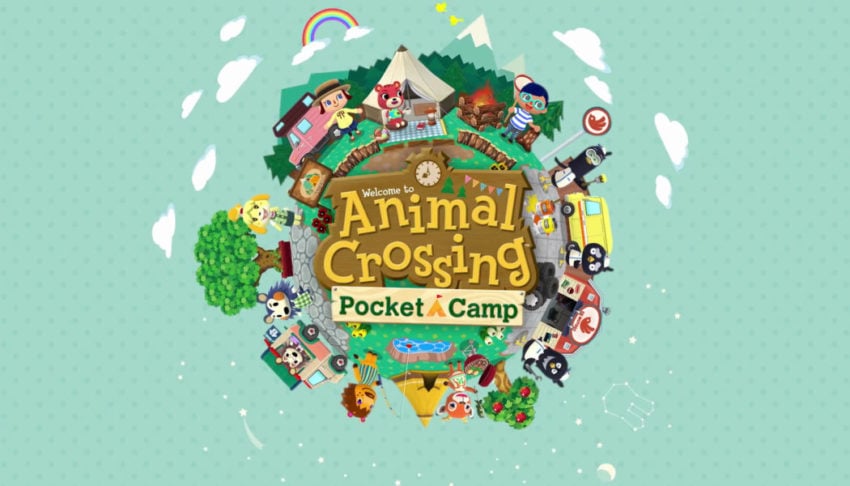 The official Animal Crossing Pocket Camp release date is Wednesday, November 22nd, 2017. Nintendo confirmed the game's release date in a surprise profile update to its official Twitter account.
Have you heard the news? Animal Crossing: Pocket Camp will be coming to mobile devices worldwide on 11/22! #PocketCamp pic.twitter.com/jShJwDgnls

— Nintendo of America (@NintendoAmerica) November 20, 2017
Parsing that message reveals more about the launch than just the official release date. Unlike with Super Mario Run, it appears iPhone and Android users will both get the game on the same day. Also, Nintendo confirms that it's not doing a staged roll-out for the game in every country. The Animal Crossing Pocket Camp release date is the same for every gamer, no matter what region they live in.
Where You Can Play Animal Crossing Pocket Camp
As with Super Mario Run, Animal Crossing Pocket Camp works on the smartphone you have already. There's no need to buy special hardware, like the Nintendo 3DS or Nintendo Switch.
Read: Super Mario Run September Update: What to Know
You need an iPhone or Android device to play Animal Crossing Pocket Camp. You will also need access to the Google Play or iTunes Store to download the game and add it to your collection.
Because they're made by the same team, there's a good chance your smartphone won't run Animal Crossing Pocket Camp if it doesn't run Super Mario Run. That game requires an iPhone, iPod Touch or iPad running iOS 8 to play. Gamers need Android 4.2 to play the game on an Android smartphone or tablet.
Animal Crossing Pocket Camp Features
In Animal Crossing Pocket Camp, your character is off to a camping ground for some relaxation.
You customize your character and campsite by crafting new items, but you don't get the materials to craft those new items until you do favors at the game's recreation sites. Once you have enough of the materials you need, the game's blacksmith, Cyrus, will create whatever you want. Besides furniture, Cyrus can build pools and other must-have campsite amenities. You can also customize the camper that your character lives in at the campsite.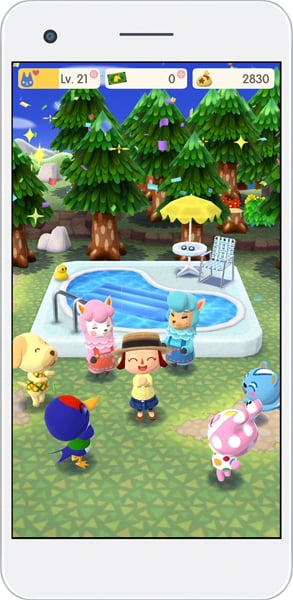 There's some strategy involved in creating the perfect campsite. Because some animals prefer certain types of furniture, you need to consider your visitor's needs with everything that you have Cyrus craft. The more animals come to your campsite, the higher your friendship level goes. The game uses a real-time clock, so it's night in Animal Crossing Pocket Camp when the sun sets in your area. You must watch how much of your earnings you spend because the campsite has a mortgage you need to pay off. The more you explore, the more crafting materials you find.
Read: Best iPad Games That Don't Require Wi-Fi
Nintendo says it will update the game with events that only last for a limited time. If you miss an event, and you may have to wait a year to collect the furniture and in-game items that event rewards players with.
There's only a limited amount of multiplayer. You can visit the campsites of your friends and family once they share their ID code with you. Unfortunately, there's no way to work together with them on a campsite you can both customize and upgrade.
Animal Crossing Pocket Camp Price
How quickly you want your campsite and camper to have the best furniture and decorations determines how much you will spend on Animal Crossing Pocket Camp. The game will launch as a free download. However, you can dump real money into it to speed things up.
Animal Crossing Pocket Camp has Leaf Tickets, and you can use them to shorten the time it takes for Cyrus to build something or buy the crafting materials you need. The quickest way to get Leaf Tickets is to buy them using in-game purchases on iPhone or Android.
Read: Best Android Games to Play at Work
How to Register for Animal Crossing Pocket Camp Now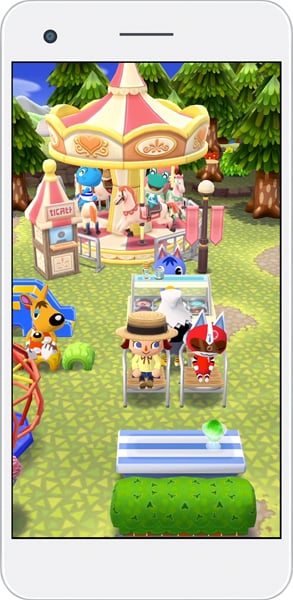 Nintendo will send you information about the Animal Crossing Pocket Camp when you register online. If you plan to play on iPhone or iPad, you only need to provide the registration site with your Apple ID. Android users can register with Nintendo Account or Google Account.
10 Best Casual Games for Android (2020)
Alto's Adventure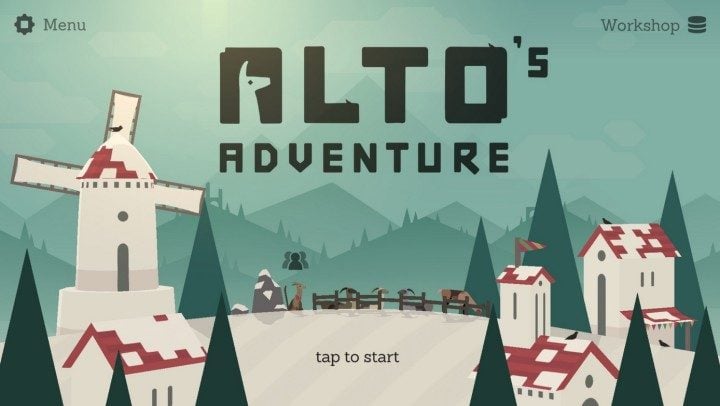 First off we have to start with Alto's Adventure. It was one of the most popular games back in 2018 yet is still regarded as one of the best all-time games for Android. This is my go-to "casual game" during the holidays or on a flight.
Alto's Adventure is an endless runner style game similar to Temple Run, but you'll be snowboarding down huge mountains, collecting gear, running into llamas (random, I know) and having a blast. It's hard to explain, so watch the launch trailer.
It will keep you busy for hours on end, and maybe a little frustrated. It's easy enough to casually play on the couch or waiting in a doctor's office, but hard to master. It also has a great soundtrack, so you'll be enjoying the game and listening to soothing music while ripping down the mountain. Alto's Odyssey is the follow-up to this game, and it's equally as entertaining so try it too.

As an Amazon Associate I earn from qualifying purchases.