Apple HomePod: 6 Things to Know About Apple's Siri Speaker
The HomePod is Apple's first smart speaker, combining a loudspeaker capable of filling a room with music with the brains of Siri. Apple will start selling the HomePod this December for $349, competing with devices like Google Home and Amazon Echo.
Apple's HomePod can play music, answer questions via Siri and control users' homes via voice commands. Apple is aiming to differentiate the HomePod from Google's and Amazon's home devices is in sound quality and tight iOS integration.
Is it worth waiting until December to buy the Appel HomePod? Or is it better to buy an Amazon Echo or Google Home device right now? That all depends on how wrapped up you and your family are in the Apple ecosystem and how big your budget is.
Read:5 Things to Know About the iOS 11 Update
https://www.youtube.com/watch?v=1hw9skL-IXc
The above teaser video doesn't tell us much about the HomePod besides the fact that it can play music on command, but there's a lot more to this product than that.
Here are five things to consider before putting the Apple HomePod on your shopping list.
You're Going to Have to Use Siri
The only way to interact with HomePod directly is to use Siri. That might sound obvious, but a lot of iPhone users rarely utter the words 'Hey Siri,' despite the fact that Siri's been baked into iOS since Apple launched the iPhone 4s.  Yes, you can tap the top of the HomePod to skip to the next song or pause your music, but if you want make the most out of your HomePod, you're going to have to brush up on your Siri commands.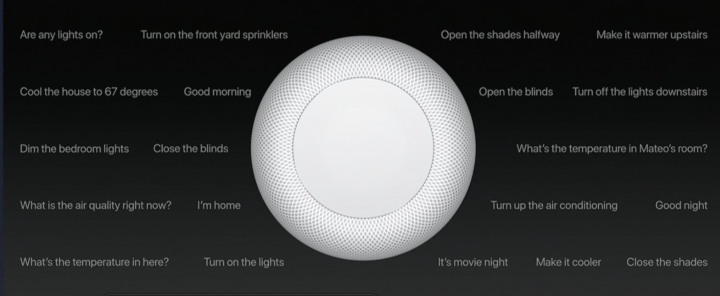 Read: Things Siri Can Do
HomePod's $349 Is Cheaper & More Expensive Than Competition
The Apple HomePod's $349 sticker price might sound high, but it's actually a good value depending what you're comparing it to.  Apple is pitching the HomePod as both a high-quality speaker and a home assistant.
If you're simply looking to add some voice capabilities to your smart home, there are much cheaper ways to do it than splurge on one or more HomePod.  Home assistants like Google Home cost about $100 and the Amazon Echo sells for $179. Google and Alexa can both do things like search the web, provide weather updates and play music for a lot less money, but the sound quality on these units leave a lot to be desired.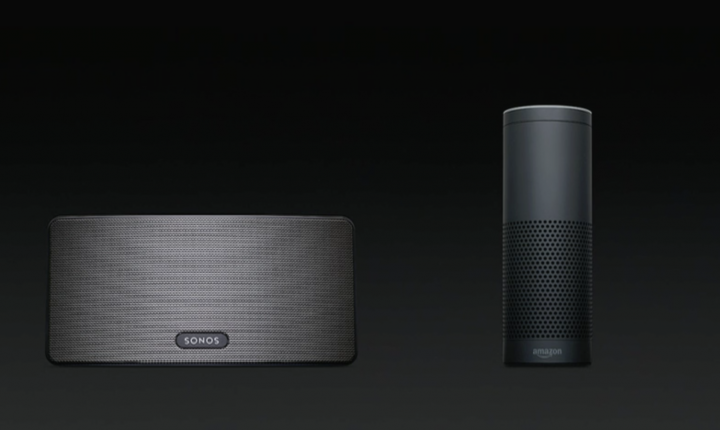 The closest speaker to the Apple HomePod that comes to mind is the SONOS Play:5. Like the Apple HomePod, the SONOS Play:5 is aware of its surroundings, can stream music from iPhones and iPads, and can fill up a room with sound. A pair of SONOS Play:5 speakers can be paired to double the output. While we love the SONOS Play:5 speaker, it's $150 more than the HomePod, with a $499 per-speaker price tag. SONOS will integrate Amazon's Alexa technology into its speakers at some point in 2017, but for now they can't do much more than simply play music.
HomePod Owners Should Subscribe to Apple Music
More than 20 million people subscribe to Apple Music at a cost of $9.99 to $14.99 per month. That's impressive by most standards, but it's only a small fraction of iPhone and Mac users. In 2016 alone, Apple sold more than 211 million iPhones, which means it's not very likely that you're a paying Apple Music subscriber.
Apple Music is relatively affordable, but those invested in competing services, such as Spotify, might hesitate at the thought of dumping their beloved playlists and social connections. Paying for more than one music service is redundant and while Apple hasn't formally ruled out HomePod integrations with the likes of Spotify, be prepared to subscribe to Apple Music if you want to be able to make the most of your new speaker.
The HomePod is a HomeKit Hub
As of today, the latest Apple TV is the only device that can serve as a HomeKit hub. The new HomePod will be the second Apple HomeKit hub, which means it can control almost all of your smart home devices, whether you're at home or not.
So why would you want to use the HomePod as a HomeKit hub rather than an Apple TV? For one, the HomePod will always have its microphones listening for the "Hey Siri" prompt. With the Apple TV set up as your HomeKit hub, the TV actually has to be on and you have to speak into the included remote to control your home's smart accessories.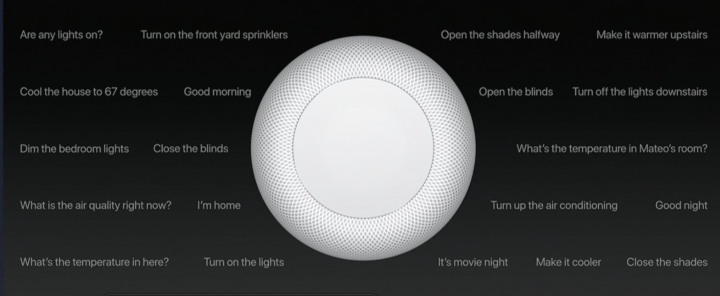 If you want to make the most out of your HomePod, you're going to want to buy at least a couple of smart-home devices. A HomePod will be little more than a glorified speaker unless you invest accessories like the EcoBee thermostat, Phillips Hue lights, and Schlage Sense locks.
The HomePod is Shipping in December…For Some People
The Apple HomePod will start shipping in December 2017, but only to a few countries. Apple will put the new smart speaker on sale in the United States, United Kingdom and Australia in first, while Apple fans in other countries will have to wait until sometime in 2018. Apple has not laid out an exact timeframe for the rollout in other countries.
In recent years, Apple's launched many of its new products on the same date to a wide range of countries. For example, the iPhone 7 launched in 30 countries simultaneously. However, Apple is focusing its HomePod efforts on its English-speaking user-base first. Siri can still be temperamental, even for native-English speakers and the official HomePod specs currently list English as the only supported language. Tuning HomePod for several different languages, dialects and accents is going to be quite a chore.
Apple HomePod Specs, Size and Colors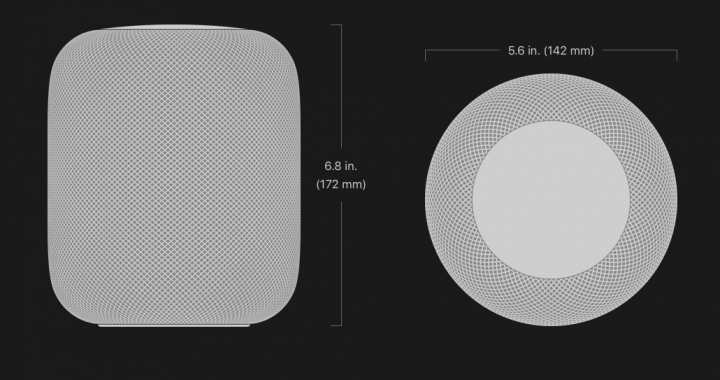 The Apple HomePod is compact, measuring 6.8 inches tall and 5.6 inches wide. It weighs in at 5.5 pounds. Beneath the mesh shell is a woofer that fires upwards and seven tweeters. Each component has a discrete amplifier.
There's also an array of six microphones designed to recognize users' voices, even while playing music. The microphones are also used to sense how the room responds to sound so the HomePod can tweakits output automatically.
The HomePod's built-in Wi-Fi supports all recent standards, all the way up to 802.11 ac. Two HomePod speakers can be paired to playback music at louder volumes and a wider sound stage in a single room. Multiroom speaker mode with multiple HomePods will be available with iOS 11's AirPlay 2 feature.
The HomePod will be available in black and white at launch.