Final iOS 11 Release Prep Begins
iOS 11 release date prep is starting to pickup as we close in on the company's iPhone 8 launch event on September 12th.
Apple is starting to officially promote the iOS 11 update and its features to iPhone, iPad, and iPod touch users as we close in on its fall event and the end of the iOS 11 beta.
The company's Tips application is starting to highlight some of the features coming with Apple's new operating system. The app is now encouraging iOS users to read up on iOS 11's new Control Center, the new iPad Dock, and some of the upgrades coming to Siri.
The move comes a few weeks after the company released official iOS 11 tutorial videos outlining some of the features coming to the iPad and iPad Pro when the update arrives this fall.
Apple isn't the only company prepping for the iOS 11 release. BlackBerry recently encouraged its customers to start prepping for an iOS 11 release later this month. Companies have also previewed upcoming Augmented Reality (AR) apps designed for the iPhone using iOS 11's ARKit.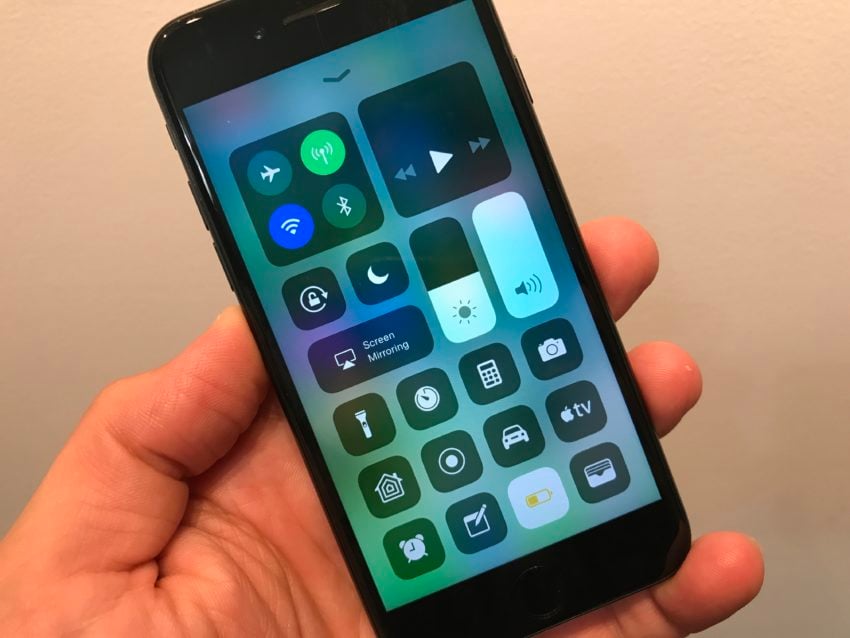 Apple still hasn't announced an official iOS 11 release date but all signs point to an official roll out sometime later this month.
The company typically uses its fall media event to talk more about iOS and to shed light on some of the features and details it left out of its announcements at WWDC. We also expect the company to announce a concrete iOS 11 release date on stage during the live stream.
With the iOS 11 launch date now officially confirmed for September 12th the iOS 11 release date should arrive during one of two weeks in mid-September.
Standard iOS release protocol calls for an iOS 11 release date announcement on stage next week with a release coming a few days later.
In 2016, the company revealed its iOS 10 release date at its iPhone event on September 7th. Apple released the iOS 10 update on Wednesday, September 13th, a few days before the iPhone 7 and iPhone 7 Plus release on September 16th.
In 2015, Apple confirmed its iPhone 6s, iPhone 6s Plus, and iOS 9 on September 9th. The company then released its iOS 9 update on September 16th ahead of the iPhone 6s and iPhone 6s Plus on September 25th.
If Apple sticks to this pattern, the iOS 11 release date will land sometime during the week of September 18th.
iPhone 8 Launch Event – September 12 at 10 AM Pacific
iPhone 8 Pre-Orders – September 15 at 12:01 AM Pacific
iOS 11 Release Date – September 13 – September 20
iPhone 8 Release Date – September 22 or September 29
The rumored iPhone 8 continues to dominate the headlines but you can expect the company to deliver more than one iPhone and iOS 11 at next week's media event.
Apple is also expected to announce an iPhone 7s, a larger iPhone 7s Plus, a new Apple Watch 3, a fifth-generation Apple TV, and the final version of the HomePod speaker.
We also expect the company to show off the software it first announced back at WWDC 2017. In addition to iOS 11, the company will showcase watchOS 4, tvOS 11, and macOS High Sierra.
In addition to the new Control Center and upgrades to Siri, iOS 11 will bring the ability to screen record, notable improvements to the company's Apple Pay platform, and a new Files application.
While popular devices like the iPhone 7 and iPhone 6 will get the bump to iOS 11 in September, others, like the iPhone 5 and iPhone 5c, will likely stay put on iOS 10.
4 Reasons Not to Install iOS 11 Beta & 9 Reasons You Should
Install If You Want to Improve iOS 11
Have you ever installed a new iOS update only to discover problems on board your device? If you've experienced frustrating iOS problems, you might want to give the iOS 11 beta a shot.
The iOS 11 beta lets you try out new features but it also helps Apple improve the software. Fixes for the issues you report might not make it into the final version but we could see them emerge in future iOS 11 releases.
If you're sick and tired of running into problems with iOS updates, do something about it. Download the iOS 11 beta and hunt for bugs.
If you find something lurking in the latest iOS 11 beta, make sure you report it to Apple.

As an Amazon Associate I earn from qualifying purchases.