Specific iPhone 8 Release Date Emerges
Rumors correctly pinpointed the iPhone 8 launch event date and now they've potentially outed the first iPhone 8 release and pre-order dates.
While iPhone 8 pre-orders will reportedly start on September 15th, a new report claims the phone might not ship out until October.
A new report from Macotakara claims the iPhone 8 actually won't begin shipping until next month. The site claims the company's iPhone 7s and iPhone 7s will also go on sale on September 15th ahead of a faster release date on September 22nd.
Previous rumors have pointed to a delayed iPhone 8 release date though recent reports, including one from noted KGI Securities analyst Ming-Chi Kuo, have put all three releases in September. A report from earlier this week suggests that German carriers are preparing for an iPhone 8, iPhone 7s, and iPhone 7s Plus on September 22nd.
For five years Apple's launch events have followed a similar pattern: A media event in early September, iPhone pre-orders a few days later, and a release a little under two weeks after the launch.
iPhone 5 (2012) – September 12th event, September 14th pre-orders, September 21st release date.
iPhone 5s (2013) – September 10th event, no pre-orders, September 10th release date.
iPhone 6 (2014) – September 9th event, September 12th pre-orders, September 19th release date.
iPhone 6s (2015) – September 9th event, September 12th pre-orders, September 25th release date.
iPhone 7 (2016) – September 7th event, September 9th pre-orders, September 16th release date.
iPhone 8 (2017) – September 12th event, September 15th pre-orders, September 22nd release date?
These dates also help to establish an iOS 11 release date for iPhone, iPad, and iPod touch. Apple is expected to showcase its new operating system on stage alongside the new iPhones next week. iOS 11 is expected to power the iPhone 8, iPhone 7s, and iPhone 7s Plus.
As we close in on next week's launch event Apple is starting to promote its iOS 11 software to iPhone and iPad users outside the beta program.
The company's Tips app has started to push notifications to iOS users highlighting some of the features coming with the iOS 11 update.
Apple typically confirms specific iOS release dates during launch events and we expect the company to detail the iOS 11 release date on stage on Tuesday. And like the iPhone release, the iOS follows a pattern.
Last year, the company revealed the iOS 10 release date during its September media event. iOS 10 arrived for older iPhones and iPads on September 13th, a few days before the iPhone 7 and iPhone 7 Plus release on September 16th.
In 2015, Apple confirmed the iOS 9 release date on stage alongside the iPhone 6s and iPhone 6s Plus. The iOS 9 update arrived on September 16th just ahead of the iPhone 6s release date.
If these iPhone 8 release dates stick we expect the iOS 11 update to slot in between the start of pre-orders on September 15th and the iPhone 7s/iPhone 8 release on September 22nd.
iPhone 8 Event – September 12th at 10 AM Pacific.
iPhone 8 Pre-Orders – September 15th at 12:01 AM Pacific.
iOS 11 Release Date – Week of September 18th.
iPhone 8 Release Date – September 22nd (or September 29th/October).
The new iPhones and iOS 11 will just be a part of next week's event.
Apple is also expected to announce a new Apple Watch 3, a fifth-generation Apple TV, and the final version of the HomePod speaker. The company will also show off the completed versions of watchOS 4, tvOS 11, and macOS High Sierra.
The event's live stream starts at 10AM Pacific on Tuesday and requires an iPhone, iPad, or iPod touch with Safari running iOS 9 or later, a Mac with Safari on macOS v10.11 or later, or a PC with Microsoft Edge on Windows 10.
iPhone 8: 5 Reasons to Wait & 4 Reasons Not To
Wait If You Want the Best iPhone Software Support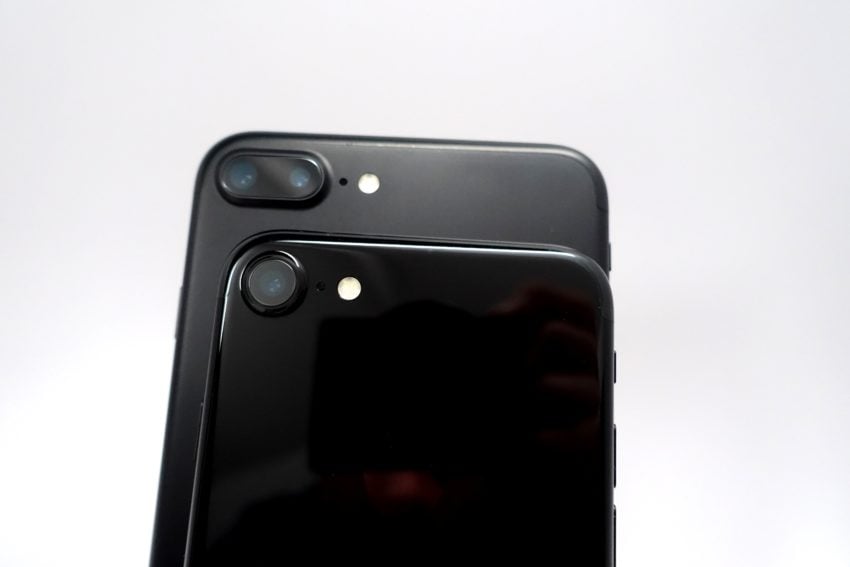 If you want the best iPhone software support money can buy in 2017, you'll want to hold out for the iPhone 8.
If you're the type of person that upgrades your phone once every three years (or so), it makes sense to wait for the iPhone 8.
Apple probably won't confirm this on stage but this year's iPhone model will likely get at least four years of software support. That means four years of bug fix updates, milestone upgrades, new operating systems, and security patches.
While it might be tempting to go with a cheaper option like the iPhone 5 or iPhone 6, their software support will be coming to an end much sooner. The iPhone 5 won't get upgraded to Apple's iOS 11 update this fall and the iPhone 5s will likely lose support next year.
The iPhone 8's hardware will also ensure that the device gets all of the new features coming in the iOS 11 update and beyond.
If you love getting all of the latest features and bug fixes and value your device's security, you probably want to wait for the iPhone 8 release.
It'll feature the most robust version of iOS 11 and it'll be well-protected with security patches and bug fixes for years to come.

This article may contain affiliate links. Click here for more details.