5 Things to Know About the iOS 11.0 Update
The iOS 11 update is finally out of beta and available for the iPhone, iPad, and iPod touch.
iOS 10's time is up. The iOS 11 update and it's long list of new features, enhancements, tweaks, fixes, patches, and problems) are officially available for all devices capable of jumping from iOS 10 to the new operating system.
Apple's new update is a big one. Literally. The update is a nearly 2GB download for the iPhone 7 and owners of other models can expect a similar download size.
If you're coming to iOS 11 from an older version of iOS, say iOS 10.3, your iOS 11 will be a little bit bigger thanks to the updates you missed.
iOS 11 includes a ton of upgrades but it's also causing problems for some iPhone, iPad, and iPod touch users. It took us well over an hour to install the software on our iPhone 7 Plus due to a "Unable to Check for Update" error.
With problems starting to emerge, and with new iOS 11 updates on the horizon, we want to walk you through everything you need to know about iOS 11, its problems, its performance, and so much more.
Let's start with a quick look at the iOS 11 update's performance on several popular iPhones.
iOS 11 Review
Before we get into our impressions of the iOS 11 update's performance, a few quick notes about the download and installation process.
The iPhone 7 iOS 11 update is 1.89GB if you're coming to the software from iOS 10.3.3. Again, if you're on something older, expect your download to be bigger.
All in all the download took about 10 minutes to complete over a high-speed Wi-Fi network. This is probably because we initiated the download during peak hours so you shouldn't have any issues now.
iOS 11 also took about 10 minutes to install. The phones rebooted themselves a couple of times before the process completed so don't be alarmed if this happens.
We've only been using the final version of iOS 11 for a short time so we can't provide you with any long-term feedback about battery life and performance. What we can do is provide owners of three iOS devices with a few early pros and cons.
We've been using iOS 11 on the iPhone 7, iPhone 6s, and iPhone 6. We've seen a bit of lag on the iPhone 6 and iPhone 6s but iOS 11 flies on the iPhone 7.
Battery life appears to be solid but again we've only spent a few days with the update. So far though we haven't noticed any abnormal battery drain.
Wi-Fi, Bluetooth and cellular data are working normally. We haven't experienced any crashes or slow data connections and we've successfully paired the devices with wireless speakers and wireless headsets.
App performance leaves something to be desired. Slack, Twitter and Chrome have all crashed already and we're seeing some others struggle.
Spotify feels slow, so does Gmail. Their animations and responsiveness feel much clunkier than they did with iOS 10.3.3 on board. Mileage will vary but make sure you monitor your apps and the App Store for iOS 11 support updates if and when you decide to install iOS 11.
So far, the features outweigh the problems though you'll want to be extremely careful with iOS 11 if you're using an older device.
If you need additional feedback about iOS 11 and its changes, take a look at our reasons to, and not to, install the iOS 11 update on your device. We've also put together quick iPhone 7, iPhone 6s, and iPhone 6 iOS 11 reviews.
We're planning to test iOS 11 on a few more devices so keep your eyes peeled for those roundups in the near future.
iOS 11 Problems
The iOS 11 update went through lengthy beta but bugs have slipped into the final release.
iPhone and iPad users are complaining about weird battery drain, Bluetooth issues, installation problems, app performance issues, lag, and other issues.
If you're already struggling with iOS 11 bugs, please take a look at our list of fixes for the most common iOS 11 problems. You'll also want to take a look at our tips to improve iOS 11 performance and iOS 11 battery life.
If you decide you've had enough, you can try downgrading to iOS 10.3.3.
Apple's is currently signing off on iOS 10.3.3 which means you can drop back down to it if your device starts to struggle on iOS 11. The downgrade won't be open forever so you'll need to move quickly.
Apple doesn't allow you to go back to anything older than iOS 10.3.3. So if you're running something older like iOS 10.2.1, iOS 9, or iOS 8, you should be extremely careful when moving to iOS 11.
Once you move you're stuck with iOS 10.3.3 and iOS 11.
iOS 11 Update: What's New
Most iOS 10-powered devices get iOS 11. Some don't.
Apple's recent iPhones and iPads are in. If you own an iPhone 7, iPhone 7 Plus, iPad Pro, or iPad mini 4, there's nothing to worry about. You'll get iOS software updates for a few more years at least. Other popular devices like the iPhone 5s, iPhone 6, iPad Air 2, and iPad mini 3 also get the bump to iOS 11.
If you own an older device, like the iPhone 5, you're out of luck.
The iOS 11 update is available for the iPhone 5s and later, all iPad Air and iPad Pro models, iPad 5th generation, iPad mini 2 and later and iPod touch 6th generation. This means popular devices like the iPhone 5, iPhone 5c, and iPad 4 are staying put on iOS 10.
If you own one of those devices, it might be time to upgrade.
As for the iOS 11 update itself, Apple's packed the upgrade with new features including key changes to Siri, Messages, Apple Music, and Apple Maps.
The iOS 11 update includes a collection of new wallpapers. Specifically, it comes with seven retro wallpapers, six new flower wallpapers, and three space wallpapers.
The update also comes with a new Files app, significant changes for the iPad including a brand new Dock, the ability to screen record, a redesigned Podcasts app, and so much more.
For a full list of iOS 11 features and how they compare to iOS 10, take a look at our detailed walkthrough.
Apple's iOS 11 update also kills support for 32-bit devices like the iPhone 5 and iPhone 5c and it also brings an end to 32-bit applications.
32-bit applications won't launch on iOS 11. Software developers are releasing 64-bit support updates but some applications might not get upgraded to support iOS 11.
If an app doesn't work with iOS 11 you'll get a popup that looks like the one in the screenshot above. Flappy Bird is just one of many.
If you want to easily check what apps will work with the iOS 11 update, you can take a look at our guide right here. It'll walk you through the process.
Apple plans to transition the Mac App Store to 64-bit in 2018.
iOS 11 Jailbreak
The iOS 11 update has reportedly been jailbroken but that doesn't mean an iOS 11 jailbreak is around the corner.
Jailbreak developers apparently cracked iOS 11 beta and a proof-of-concept emerged at the MOSEC (Mobile Security Conference) conference in Shanghai, China earlier this year.
This is good news for the jailbreak community but a proof-of-concept doesn't confirm a public release for the iOS 11 update.
For more on what we currently know about the iOS 11 jailbreak, take a look at our early roundup.
What's Next
Apple's planning to release some big time iOS 11 features later this year. One is the new emoji from Unicode 10.
The Unicode Consortium recently released Unicode 10.0 and it brings 56 new emoji characters along with it. The list includes a zombie, a genie, an elf, an exploding head, a mage, a coconut, a sandwich, and a vampire.
Apple says these emojis will hit the iPhone and iPad before the end of the year and we expect them to emerge inside a milestone upgrade like iOS 11.1.
In 2016, Apple's iOS 10.2 that update delivered Unicode 9.0 and its new emoji characters to the company's iPhone, iPad and iPod touch.
Apple's also promising a couple of other iOS 11 features. Apple Pay Cash, the company's peer-to-peer payment solution, wasn't ready for this version of iOS 11.
The company also says it's planning to bring back the 3D Touch App Switcher Gesture in a future iOS 11 update. The company hasn't said when that update will roll out.
Apple's working on a quick fix for Mail app Exchange issues so we expect the first iOS 11 bug fix update to roll out soon. Keep an eye out for iOS 11.0.1 and iOS 11.1 beta as we push into October.
4 Reasons Not to Install iOS 11.4.1 & 8 Reasons You Should
Install iOS 11.4.1 for Better Security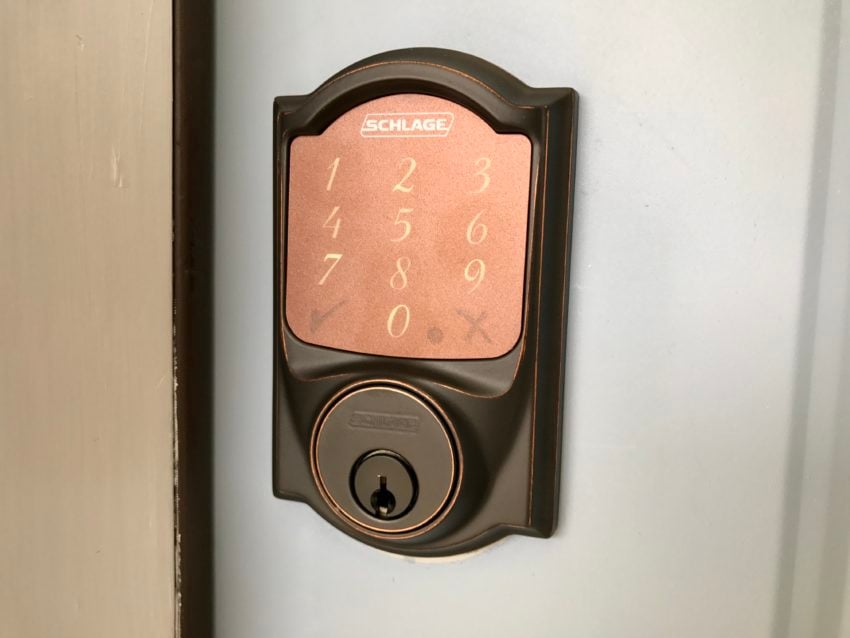 Apple's iOS 11.4.1 update comes with 15 patches for potential security issues. If you value your security, you should think about installing it today.
iOS 11.4.1 also comes with a USB Restricted Mode that disables the Lightning port on your iPhone or iPad if a device hasn't been unlocked or connected to a computer using a passcode within a certain amount of time.
The new setting is located in Settings > Face ID/Touch ID & Passcode. There you'll see a new toggle for USB Accessories. It's toggled off by default.
This provides an added layer of protection and prevents the use of cracking tools like GrayKey.
If you skipped iOS 11.4, your iOS 11.4.1 update comes with 30+ patches aimed at improving your device's security. This makes it an essential download for most iPhone and iPad users.
If you missed any of Apple's previous iOS updates, your iOS 11.4.1 update comes with a lot more.
If you skipped iOS 11.3.1, your version of iOS 11.4.1 comes with iOS 11.3.1's four security patches.
If you skipped iOS 11.3, your iOS 11.4.1 update comes with 27 additional patches for potential exploits. Those of you lingering on iOS 11.2.6 would be wise to make the move sooner rather than later.
If you missed iOS 11.3, your iOS 11.4.1 update also includes a new privacy feature. When an Apple feature wants to use your personal information, an icon now appears with a link to access detailed information about how your data will be used and protected.
If you're running iOS 11.2.5 or older, you're currently exposed to an issue that lets people send a specific character that will crash an iOS-powered device and block access to the Messages app. It can also block apps like Facebook Messenger, Gmail, Outlook, and WhatsApp.
The iOS 11.2.6 update's main purpose was to patch up this issue. If you skipped iOS 11.2.6, you'll get these enhancements with iOS 11.4.1.
If you skipped iOS 11.2.5, you'll get 10 additional security patches including one for the malicious chaiOS link exploit.
If you're running iOS 11.2.2 or below and receive a certain GitHub link through your Messages app, your iPhone or iPad can lockup or respring. The Messages app will also become unusable.
If you're on iOS 11.2.1, your iOS 11.4.1 update includes security improvements to Safari and WebKit to mitigate the effects of Spectre.
Apple's iOS 11.2 update fixed several problems, but it also brought problems of its own including a potentially nasty zero-day iOS HomeKit vulnerability.
The vulnerability, discovered by Tian Zhang, allowed for unauthorized control of HomeKit accessories including garage door openers and smart locks.
Apple quickly rolled out a server-side fix, but the company restored full functionality with the release of iOS 11.2.1. If you skipped iOS 11.2.1 and use HomeKit, you should download iOS 11.4.1 right now.
If you skipped iOS 11.2, you'll get a few more patches with your iOS 11.4.1 update. Apple's iOS 11.2 update delivered 11 patches including one for Mail and one for Wi-Fi.
The iOS 11.2 and iOS 11.2.1 updates also patched up a widespread security issue called "Meltdown." Apple says its analysis suggests it "has the most potential to be exploited."
Meltdown affects all iOS 11 powered devices so we highly recommend downloading iOS 11.4.1 if you skipped iOS 11.2.
If you skipped iOS 11.1.2, iOS 11.1.1, and iOS 11.1, you'll get additional patches with your iOS 11.4.1 update.
The iOS 11.1 update delivered eight security patches including a fix for a serious Wi-Fi vulnerability called KRACK or Key Reinstallation Attack. KRACK is an exploit that targets the common WPA2 encryption protocol.
If you're just now making to move from iOS 10 (or whatever you're on) to iOS 11, your iOS 11.4.1 update will come with even more security-related features.
Apple's first iOS 11 update delivered several patches for potential exploits. iOS 11 also comes with new security features aimed at keeping your data safe.
In iOS 11 you can't establish trust with a PC using fingerprints alone. You'll also need to put in a full passcode in order to gain that trust.
If you want to protect the data you store on your iPhone, iPad, or iPod touch, you should make your move to the latest version of iOS. This is particularly important for those of you running older versions of iOS.