6 Asus ZenBook UX330UA Problems & How to Fix Them
Asus ZenBook UX330UA problems can keep you from getting work done, visiting your favorite websites and staying productive with Windows 10. That's why you need to know how to fix them the moment they occur.
Your ZenBook UX330UA is Asus' answer to the MacBook. That makes ZenBook UX330UA problems more frustrating. The notebook has a great processor, and it should last an entire day on a single charge. Issues with the hardware inside the machine and the Windows 10 operating system that it runs can keep you from enjoying that all-day battery life. They can also make apps and programs lag on the machine despite the great processor.
Here's a breakdown of Asus ZenBook UX330UA problems. When possible, we've included fixes or workarounds for those issues.
Read: 7 Best Windows 10 Laptops You Can Buy
How to Fix Asus ZenBook UX330UA Dark Screen Problems
Your ZenBook UX330UA comes with Splendid. It is software that automatically adjusts your display to maintain eye health. Unfortunately, it can also cause your screen to get pretty dark or change tone when you don't want it to.
Open Asus Splendid from the Start menu and change the color tone or brightness settings that it's using. If that still isn't helping, you can try uninstalling Splendid instead. Press the Start button on your keyboard or the on-screen Start button in the bottom-left corner of your screen. Inside the Start Menu, type Add or Remove Programs and press Enter on your keyboard.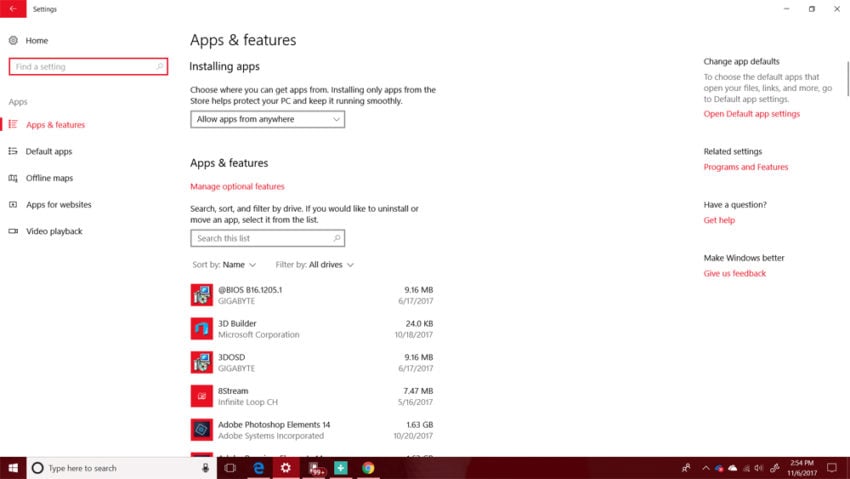 Read: How to Uninstall Apps & Games in Windows 10
Look for Asus Splendid in the list of installed apps and programs. Click on it, then select Uninstall.
Without the software installed, Windows 10 should take over managing your screen's brightness to keep your battery life consistent. You can manage those settings yourself from the Action Center. Click on the message bubble to the right of the clock in the bottom-right corner of your screen.
How to Fix Asus ZenBook UX330UA Battery Life Problems
Every Windows 10 PC can have battery life problems. That's because how much battery life you can expect depends on the activities you're doing, the brightness of your display and whether you have Wi-Fi and Bluetooth turned on.
To really boost battery life, close any apps or programs that you aren't using. If that still isn't helping much, click the battery icon along the bottom of your screen. Use the buttons inside this window to adjust screen brightness or turn on Battery Saver. Battery Saver allows your PC to last longer by limiting what happens in the background until your next charge. Be careful with it.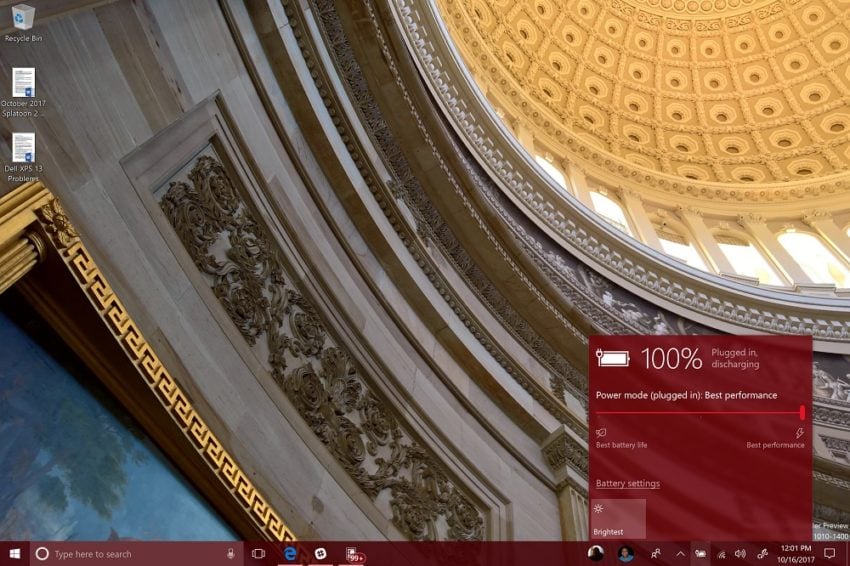 Read: How to Fix Bad Windows 10 Battery Life
Even on a good day, don't expect 12 hours of battery life from the ZenBook UX330UA. Expect around 9 hours of real-world usage instead. If it's only lasting for less than half of that, you need to have the battery inside the laptop replaced. Contact Asus Support for help with that.
How to Fix Asus ZenBook UX330UA Trackpad Problems
To fix Asus ZenBook UX330UA trackpad problems, open the Settings app and click on Devices. Select Trackpad from the menu on the left side of your screen. You can adjust the trackpad's sensitivity and gestures from here.
If this still doesn't fix your issue, visit Asus Support to make sure that all your laptop's drivers are up to date.
How to Fix Asus ZenBook UX330UA Wi-Fi Problems
If you have Wi-Fi problems on your ZenBook UX330UA, start by confirming that the problems are just on your device and not your entire network. To do this, connect your phone or tablet to the same network and try to browse the internet. The problem is with your internet connection if no device works on your network.
Read: What to Do If You Can't Find Your Wi-Fi Password in Windows 10
When the problems are just on your laptop, start by restarting your PC. Do this by tapping or clicking on the Start icon in the bottom-left corner of your screen. Click on the Power button and select Restart.
If your network is still not working correctly, it's time to open the Windows Network Troubleshooter. Click the Start button in the bottom-left corner of your screen and type Identify and Repair Network Problems. Click on the tool in the search results and use it to identify what's gone wrong with your ZenBook UX330UA's Wi-Fi connection.
How to Fix Asus ZenBook UX330UA Fingerprint Reader Problems
Your Asus ZenBook UX330UA might have a fingerprint reader built into its trackpad. If your ZenBook does have the fingerprint reader, but it no longer lets you reliably log in without typing your password, open the Settings app. Click on Accounts and select Sign In Options.
Read: Windows Hello: How to Log In to Windows 10 with Your Finger
Now use the options under Windows Hello to add a new fingerprint or improve the accuracy of the fingerprint you use to unlock your device.
How to Fix Asus ZenBook UX330UA Windows 10 Problems
If you are constantly having Asus ZenBook UX330UA problems, consider restoring Windows 10 back to factory settings. It's the best way to deal with Microsoft Edge browser issues, app install problems, broken features and viruses.
Read: How to Reset Your Windows 10 PC
To restore your PC back to factory settings go to the Settings app. Click on Update & Security. Select Recovery from the menu on the left side of your screen. Click the Get Started button under Reset This PC. Be sure to back up all your files to a hard drive or cloud storage service because you may need to delete them before you can successfully finish the reset.
6 Best Windows 10 Laptops in 2018
Razer Blade Stealth - $1,499.99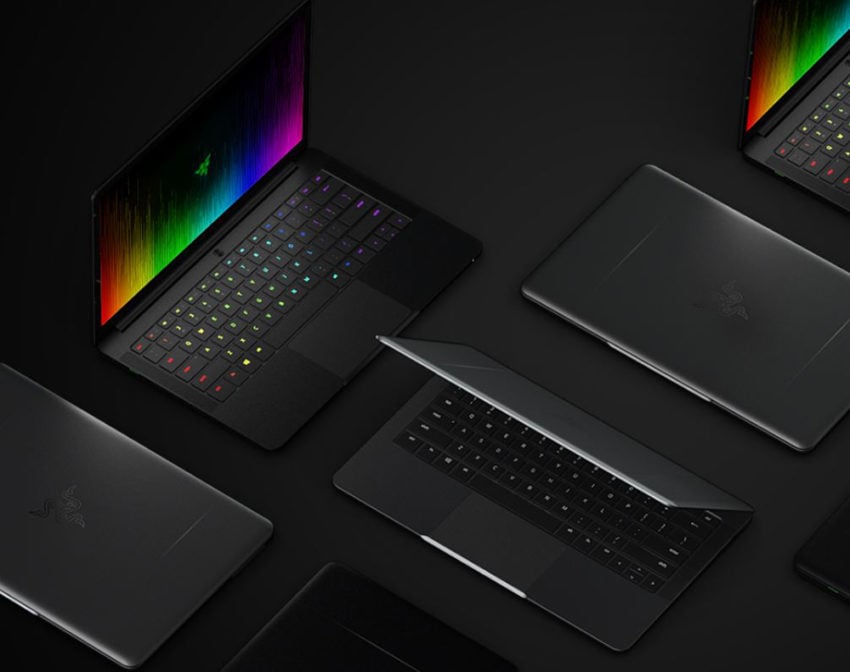 The Razer Blade Stealth is a high-end laptop that transforms into a gaming powerhouse with the right accessory.

The laptop takes its name from its black or gunmetal aluminum chassis. At 0.52 inches thin and 2.98-pounds, you won't have a hard time stuffing it in a bag. Despite that thin profile, it lasts 10 hours between charges and has a Chroma keyboard that highlights the keys you need to play your favorite games. Intel graphics are inside, but connect it to a graphics card using the Razer Core add-on and you can expect full resolution gaming even on the model with a 13.3-inch 4K display with touch.

You can order a Razer Blade Stealth with as little or as much power as you need. It supports up to a quad-core 8th Generation Intel Core i7 processor, 1TB solid state drive and 16GB of RAM. It has a 3.5mm headset jack, 2 USB 3.0 ports, an HDMI port and a Thunderbolt 3 port. That Thunderbolt 3 port communicates with the Razer Core add-on.


Read: Razer Project Valerie is a Badass Triple Monitor Gaming Laptop


The Razer Blade Stealth starts at $1499.99. A Razer Core v2, which uses the graphics cards you already own, costs $499.99.