Best 2019 MacBook Pro Deals: Save $100 to $400 Today
You can save $100 to $400 on the 2019 MacBook Pro with the new 8-core processors and the upgraded keyboard with the best 2019 MacBook Pro deals. A few of these deals are limited to students and teachers, but most buyers can take advantage of these savings.
Apple's 2019 MacBook Pro is just arriving at most stores, but we are already seeing up to $400 off the 8-core MacBook Pro with an extra deal on AppleCare+. There are also deals on the 13-inch MacBook Pro that Apple just updated and a few ways you can save at any time.
You can use some of the money you save on the best MacBook Pro accessories or to buy the perfect MacBook Pro case, cover or skin to help protect your purchase. Here's a closer look at the reasons to buy the 2019 MacBook Pro and why you should wait.
Best 2019 MacBook Pro Deals
Here are the best places to buy the 2019 MacBook Pro if you want to save. We're already seeing a lot of deals for a new MacBook Pro model, but that may be due to the minor overall changes to the laptop. If you're interested in this new model, make sure you take advantage of these deals to save on your new MacBook Pro.
2019 MacBook Pro Deals for Students, Teachers & Parents
The biggest 2019 Macbook Pro deals come and go, but you can always save if you are a parent, teacher, staff or homeschool teacher. These are available in the Apple Education shop, and you can use this even if you are accepted into college in the fall or if you are the parent of a college student. This makes it pretty widely available.
$100 off the 13-inch MacBook Pro at Apple
$150 off 15-inch MacBook Pro 6-core at Apple
$200 off 15-inch MacBook Pro 8-core at Apple
These are available anytime from Apple and you can choose in store pickup as long as the model you want is available in the store you want it at. We should see Apple offer a Back to School discount this summer that will likely include some Beats headphones in addition to the discount.
$400 off 2019 MacBook Pro 15-inch with 8 Core
The absolute best deal we've seen yet is on the 15-inch MacBook Pro with the 8-core processor. If you go for one of the higher end models you can save up to $400 through Expercom, an authorized Apple retailer. You can save on the other 8-core 15-inch MacBook Pro models as well.
$300 off 15-inch MacBook Pro 2.3Ghz 8-Core/16GB/512GB/Radeon Pro 560X with code 9to5Toys1
$350 off 15-inch MacBook Pro 2.4Ghz 8-Core/32GB/512GB/Vega 20 with code 9to5Toys2
$400 off 15-inch MacBook Pro 2.4Ghz 8-Core/32GB/1TB/Vega 20 with code 9to5Toys3
These deals may not last, but if you take advantage of them, you can also add AppleCare+ for $309, which is $70 less than what Apple charges, bumping your savings up even more. This version of AppleCare includes 3 years of accidental damage coverage, so you get a warranty extension and your laptop is covered for two accidents with a $99 deductible.
7 Reasons to Buy the 2019 MacBook Pro & 4 Reasons to Wait
Buy if You Need More Power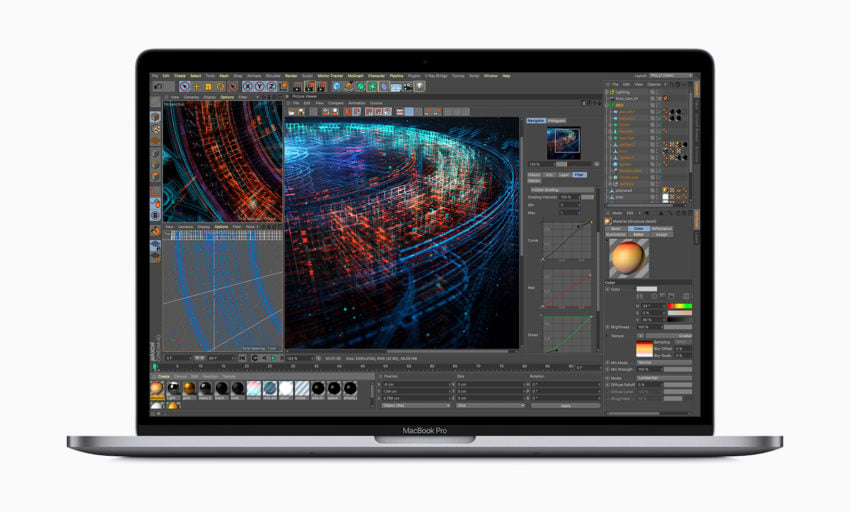 Do you need an absolute ton of power in a mobile package? If so, this is a major reason to buy the 2019 MacBook Pro.
Even if you are using a 2018 MacBook Pro, this may be a tempting upgrade. Apple calls this the "fastest Mac notebook ever."
The new 15-inch MacBook Pro with 8-core Intel 9th gen processor is two times faster than the quad-core MacBook Pro and 40% faster than the 6-core MacBook Pro.
Even the cheaper base MacBook Pro now includes an updated quad-core processor that can deliver more power than the 2018 model.
For users still longing for a Mac Pro or simply in need of an impressive amount of portable power, this is a very tempting option.

This article may contain affiliate links. Click here for more details.