Best Nintendo Switch Black Friday Deals in 2018
This is the best time to buy the Nintendo Switch in 2018. With the best Black Friday 2018 Nintendo Switch deals you can save big on the Nintendo Switch at Kohl's and you can pick up a free game at most other stores.
Thanksgiving Day and Black Friday bring a load of Switch deals this year, but most of them will stick to the same overall discount. Thankfully there are a few standout deals to look for.
Best Black Friday 2018 Nintendo Switch Deals
The best Black Friday 2018 Nintendo Switch deal is at Kohl's where you get a bundle and you also get a lot of Kohl's Cash. You still pay the same amount up front, but you will save overall.
Kohl's Cash does expire, but you can use it to buy Switch accessories or even just spend it on other gifts that you would already be spending money on this shopping season. The Kohl's Nintendo Switch deal is basically $239 for the Switch with a case and headphones after you factor in all the savings.
13 Best Nintendo Switch Battery Packs & Chargers in 2019
Anker PowerCore+26800 PD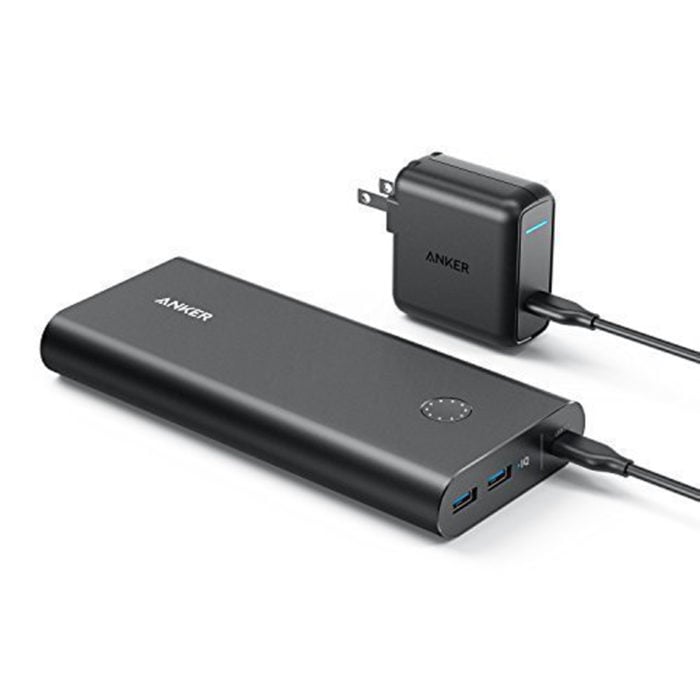 The Anker PowerCore+26800 PD is a smartphone charger that outputs enough power to charge your Nintendo Switch.
This updated Anker PowerCore+ has higher voltage limits than the model it replaces and a 26800 mAh battery inside. Two full-size USB ports let you charge a smartphone or tablet quickly. It's the built-in USB Type-C port that has the voltage the Nintendo Switch requires for charging and gaming. The battery charges the console in just 4 hours.
There is just one downside to using the Anker PowerCore+26800 PD to keep your Nintendo Switch charged. You must keep the 1-pound battery in your lap as you game. Aside from that, it's definitely worth the $99.99 it costs from Amazon.

As an Amazon Associate I earn from qualifying purchases.