10 Best Galaxy Note 8 Screen Protectors
amFilm Tempered Glass Easy Install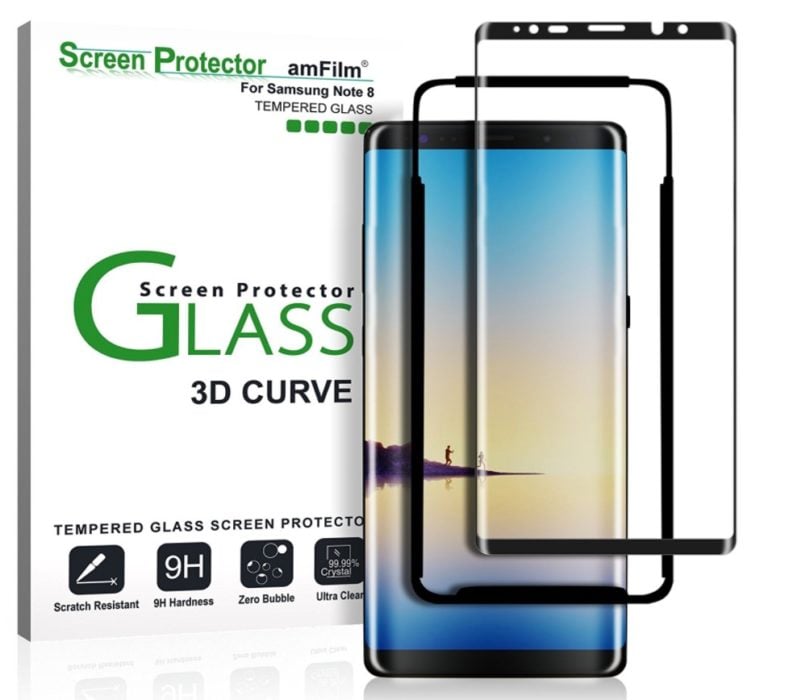 Another excellent option for Galaxy Note 8 owners is the amFilm Tempered Glass kit and easy installation tray. With over 2,300 reviews on Amazon, this is the most bought screen protector for the Galaxy Note 8 we've found yet. Seriously, buy this.
amFilm provides an easy install tray that makes the entire process dead simple. You put the tray on your Galaxy Note 8, prepare the screen protector, drop it into place, press your fingers along the sides for a tight seal, and you're all done.
This company provides a durable tempered glass screen protector. It scores a 9H on the hardness scale, it's only 0.03mm thin, and it's extremely easy to install. With 2,000 reviews and tons of 4-5 stars, give it a try today.

As an Amazon Associate I earn from qualifying purchases.