Best iPad Air Deals 2019: Save $25 to $250 on Latest iPad Air
You can save $25 to $200 with the best iPad Air deals in 2019. These iPad Air 3 deals are for the newest models and you can save on WiFi and on LTE. This is great news for shoppers looking to upgrade to the latest iPad Air without paying full price. You can't get these deals at Apple, but you can get them at other retailers and even stack on rewards to save even more.
There are tons of reasons to buy the iPad Air in 2019 and a couple of reasons to wait. One of the reasons to wait is for better deals. For some shoppers there is no longer any need to wait. If you want bigger savings, hold out until Mother's Day and graduation when we should see deals heat back up.
The iPad Air is $499 for the base model and $549 for the 256GB version. Here's our advice on how much iPad Air storage you need. You can buy the iPad Air 2 at some retailers, but the iPad Air 3 is a better value than the older model.
Best iPad Air Deals
You can save $25 on the iPad Air 3 with WiFi only and up to $200 on the iPad Air with LTE when you buy right now. You need to be a free My Best Buy rewards member for the $25 off and you need to sign a contract with Verizon for the $200 off, but it's not a bad way to save with release day delivery. If you decide to buy the iPad Air 5 and a new iPhone at Verizon you can save up to $250.
The best iPad Air deals are on LTE models with a two year contract or device payment plans. You are locking yourself into using the LTE portion of your connection for two years with these deals, but it may be worth it if you need a constant connection. With LTE, you don't need to search for WiFi or use your phone as a hotspot. If you buy the unlocked iPad Air without a contract you can turn on the LTE connection at will and pay for a month of service when you need it, then turn it off when you don't. Consider how much you will use the data before you jump on one of these deals.
2 Reasons to Pre-Order the iPad Air 3 & 4 Reasons to Wait
Pre-Order If You Want the 2019 iPad Air ASAP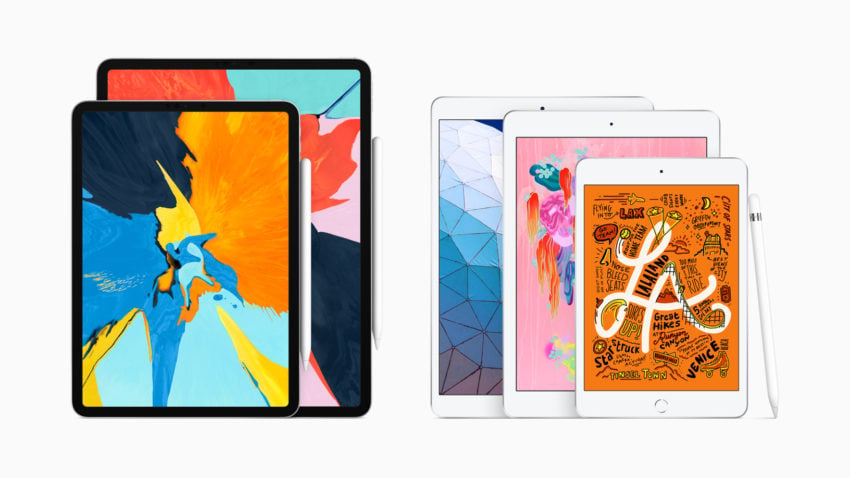 If you've been waiting for Apple to deliver a new iPad Air and you're sold on the iPad Air 3 and want it as soon as possible for yourself or your business, you should pre-order.
We don't expect every single iPad Air 3 model to sell out ahead of its official release next week, but we could see some shipping times pushed back as we approach the release next week.
If you've got your heart set on a very specific color in a very specific storage configuration, you might want to put in a pre-order now to ensure that you get release date delivery.
If you pre-order the iPad Air 3 today you should get guaranteed delivery for March 29th-April 2nd. And if you pre-order through Apple, shipping is free.