Do This Today to Sell Your iPhone for the Most Money
You can sell the iPhone for the highest price with the lowest hassle by locking in a trade in price for your old iPhone right now. This is something that iPhone 8 upgraders should do today, even if you are on the fence about when you will buy a new iPhone.
Apple is holding an iPhone 8 event on Tuesday September 12th, and between now and that date the price that you get when you trade in or sell an iPhone is dropping daily at most vendors and even on eBay and Facebook groups. Ideally, you should sell your iPhone today, but that would mean being without an iPhone for weeks — that is unless you lock in a trade in for your old iPhone.
Gazelle lets you sell your iPhone to them today, and lock in a price, and then keep it until October 22nd, so that you can get the best trade in price for your iPhone and still use it until you get your new iPhone. We expect Apple will set the iPhone 8 release date for September 22nd, but even if you can't get your new iPhone until late October, you can still score a high trade-in value.
Gazelle is currently paying up to the following amount when you sell your iPhone to the service with this lock in guarantee.
Up to $420 for an iPhone 7 Plus 256GB in flawless condition
Up to $390 for an iPhone 7 256GB in flawless condition
Up to $280 for an iPhone 6s Plus 128GB in flawless condition
Up to $255 for an iPhone 6s 128GB in flawless condition
Your iPhone value will depend on the condition, storage size and in some cases the network. You can also trade in the iPhone 6 Plus, iPhone 6, iPhone SE, iPhone 5s, iPhone 5c and iPhone 5. The newer models in the list above are those with prices that will drop the fasts as we approach the Apple event day.
If you are thinking of buying the iPhone 8, you need to lock in your iPhone trade in value to sell your iPhone at the best value to Gazelle. This is not a binding contract, so if you decide to sell your iPhone to a friend or trade it in to another company later you can still do that. What you cannot do is go back and lock in a higher value. Once Apple announces the new iPhones on Tuesday the value of your old iPhone will drop 10 to 20% by the end of the day.
When you lock in a trade-in value with Gazelle, you are also entered into a contest to have your next iPhone paid for by Gazelle. Three winners will get a $1,300 Visa gift card. Even with the rumored high iPhone 8 price, that should be enough to buy a new iPhone 8.
What's New in iOS 8.4
Apple Music Streaming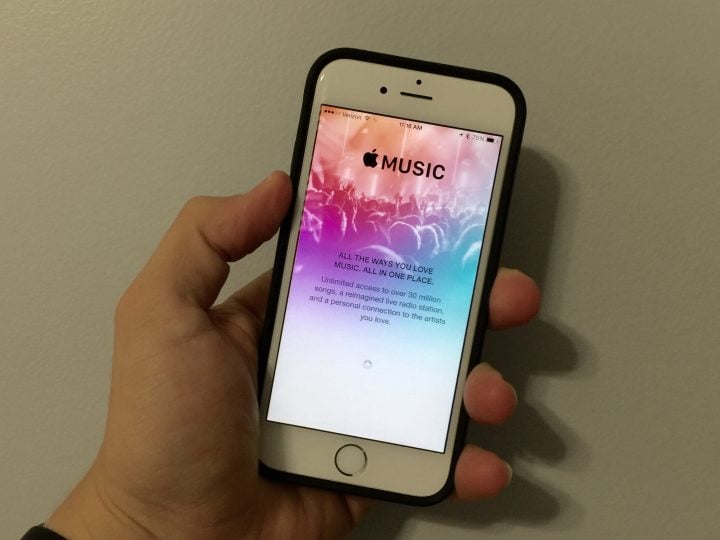 The new Apple Music app includes the new Apple Music streaming service designed to take on Spotify, Pandora and other services. The iOS 8.4 update enables this new app and includes a free three-month trial of the Apple Music service.
With Apple Music you can pay $9.99 a month for an individual or $14.99 a month for a family of up to six members and enjoy full albums on demand and save music for offline playback.
Apple Music uses your musical tastes to pick new music that you might enjoy listening to in a new For You section of the music app that will help you find new music to listen to. The video above shows how this works.
This new app replaces the Music app from iOS 8 and earlier. Apple is not adding another app you cannot install from the iPhone or iPad, just updating one that is already on your device.