Call of Duty Modern Warfare Battle Pass: 5 Things to Know
There is no Modern Warfare Season Pass this year. Instead, Activision takes a cue from Fortnite and PUBG with a Call of Duty: Modern Warfare Battle Pass.
This is what you need to know about the new Call of Duty: Modern Warfare Battle Pass that arrives later this year.
Call of Duty: Modern Warfare arrives on October 25th for Xbox One, PS4, and PC with five editions ranging from $59.99 to $199.99. Here's more on whether you should pre-order or wait for more details. Here's how long the Call of Duty: Modern Warfare download takes.
Instead of loot boxes and paying for maps, you can now buy a premium Battle Pass or just enjoy the free one.
What is the Call of Duty: Modern Warfare Battle Pass?
This year all the new Call of Duty: Modern Warfare maps and weapons will be available to all players without a season pass or a loot box approach.
The Battle Pass replaces this with a way for players to level up and unlock new cosmetic items for weapons and for their player skins. There will be special events timed with seasons in the real world and new Battle Passes will launch throughout the coming year.
You can unlock all the base weapons and attachments just by playing the game, so these are not a part of this.
With the Battle Pass, you will see the skins and items that you are unlocking. Items will not be stuck behind loot boxes in older games.
There will still be Call of Duty Points that you can spend in the game. You may be able to use these to buy a Battle Pass like with V-Bucks in Fortnite, and most certainly there will be special skins you can buy.
Call of Duty: Modern Warfare Battle Pass Release Date
The Call of Duty: Modern Warfare Battle Pass release date is not confirmed yet.
Activision said that it is not launching with the game. Instead, they are giving players a chance to unlock the base level items.
You will get the first Battle Pass in 2019, so expect to see it launch in November or very early December. The odds are good that it will last 8-10 weeks.
Call of Duty: Modern Warfare Battle Pass Price
Activision did not announce any Call of Duty: Modern Warfare Battle Pass price yet.
The going rate for a pass on Fortnite and PUBG is roughly $10. It would make sense for Activision to be in this ballpark, but it wouldn't surprise us to see them push upwards towards $15. That's more in line with the individual map pack pricing from Call of Duty games.
There will be a free tier with fewer rewards and missions.
What Can You Get in the Battle Pass?
The Battle Pass and the in-game store will feature cosmetic content that Activision says will not impact the game balance.
Expect to unlock Call of Duty points, weapon skins, and character skins. There is a good chance that Calling Cards and other player customization options will be a part of this as well.
Odds are good that there will be missions as part of the Battle Pass, which can help you level up faster.
What About Maps and Weapons?
With no Season Pass or Loot boxes, you can expect to see post-game content come free to all players. This will help avoid fragmenting the player base and should deliver a better overall experience.
While we may not get as many maps as on older titles, we should see several new maps arrive for the game.
Weapon skins and cosmetic variants will be a big part of the in-game store and Battle Pass, but we may also see new weapons introduced for all players throughout the year.
6 Reasons to Pre-Order Call of Duty: Modern Warfare & 3 Reasons To Wait
Pre-Order if You Are Stoked about Modern Warfare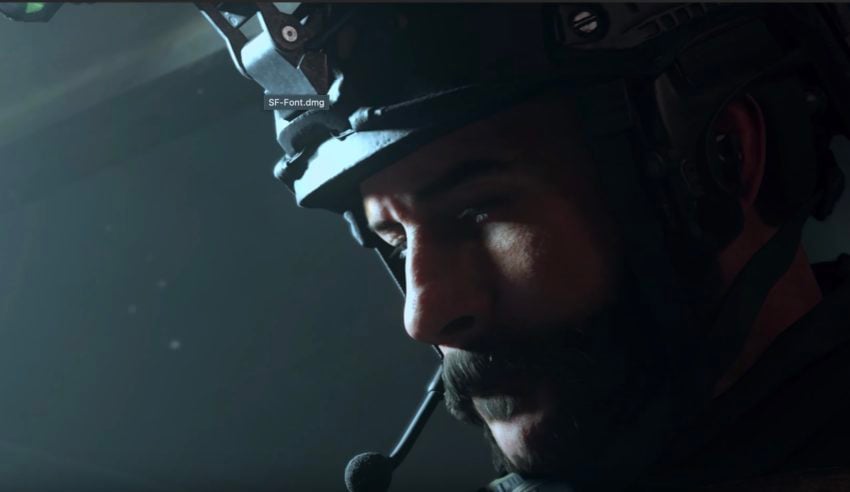 Are you excited that the 2019 Call of Duty is finally taking us back to Modern Warfare? Is the chance to play a Call of Duty game set in the modern times that deals with conflicts and issues ripped straight from the headlines something you want to experience?
If you answered yes to either of these questions there is enough information about Call of Duty: Modern Warfare to make it an easy purchase even this far ahead of the release date.
The return of familiar characters is a big plus, as is a campaign that is a new story plus co-op , cross-play and multiplayer all offer a lot of reasons to get excited about this release.
Forget the future and get ready for a dark look at the here and now with Call of Duty: Modern Warfare. If this sounds like an experience you want, pre-order now.
You can pre-order at Amazon, GameStop, Best Buy, Microsoft, Sony and Battle.net
-fs

As an Amazon Associate I earn from qualifying purchases.