15 Cool Things the Galaxy Note 9 Can Do
The Samsung Galaxy Note 9 is a fast and powerful smartphone with plenty of neat features. And while you'll love the bigger 6.4-inch screen or telephoto dual cameras on the back, that isn't all this phone has to offer. In fact, here are 15 cool things the Galaxy Note 9 can do to get the most from your phone.
At first glance, it just looks like a bigger Galaxy S9 or Galaxy Note 8. They look similar, but there are lots of changes under the hood that make it the best Note yet. Samsung packed all-day battery life and multiple noteworthy neat features into its latest phablet.
Galaxy Note 9 owners will totally want to take advantage of all the cool features we'll detail below. Some are easy to find and well-known to Samsung users. That said, there are plenty of other cool features you probably don't know about, and even more following the latest Android 9 Pie One UI update.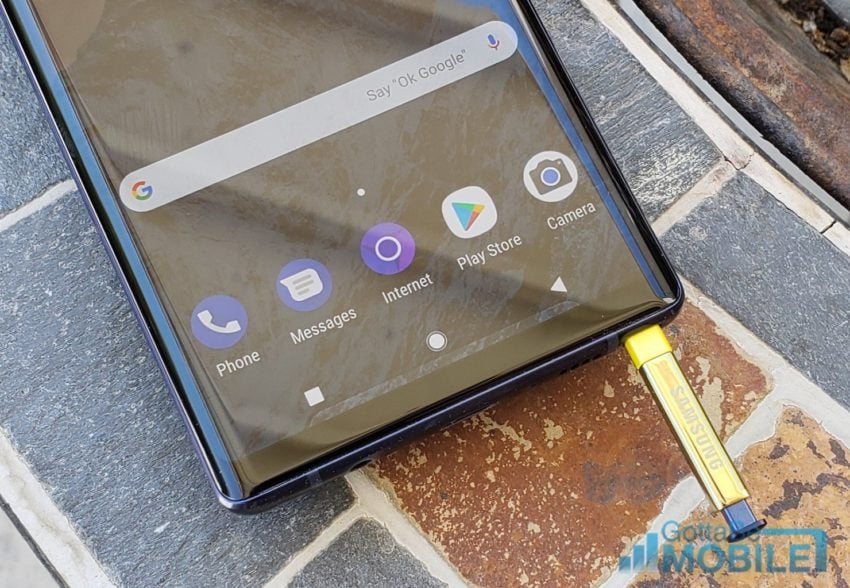 When Samsung announced this Note 9 they revealed a few cool features up on stage. They talked about the powerful dual cameras and its portrait mode, new S-Pen capabilities, and discussed key upgrades to battery life. Samsung didn't have time to talk about everything though, and that's where we come in.
You already know about the exciting new "buzzword features" on the Galaxy Note 9. The fingerprint scanner is on the back, the second camera works way different than the main lens, and the stylus now works with Bluetooth. Those are all great, but if you really want to love your Note 9 you'll try these hidden features that make it even more exciting.
Those include making a GIF from any video, controlling or waking up the phone with the S-Pen, sending live animated messages, turning yourself into an emoji, charging your phone without wires, or streaming audio to multiple devices at the same time.
Those are just a few of the many exciting aspects you'll want to know about. In an effort to help owners understand everything the Galaxy Note 9 has to offer, here are 15 cool things you can do with your new phone.
A Powerful New S-Pen with Bluetooth
Samsung's Galaxy Note 9 has a bigger 6.4-inch screen, powerful specs, the latest Android 8.1 Oreo, powerful cameras and more. It's a highly capable machine. It also comes with 128GB of storage, which is 2-4x more than your last Samsung phone. There's a lot to like.
However, for Note fans, one of the best aspects is everything that's new for the S-Pen. Samsung's stylus now supports Bluetooth Low Energy, and it can communicate with the phone. Better yet, you'll never need to charge it.
The S-Pen button can act as a remote shutter while you're taking photos or videos, pause and play video while you're enjoying a movie (or streaming it to your HDTV), and more. While the biggest talking point is the remote control features, that's not all it can do.
You can control photos, videos, YouTube, slideshows, presentations, and even more once you use the Galaxy Note 9 as a computer with DeX (Desktop expansion). And now, you don't need a dock to even use Dex.
The S-Pen can recharge in 40 seconds while inside the phone. Basically, it'll never run out of battery. If you leave it out long enough to run out, 40 seconds is all it takes to fully charge it. Do more with your phone, and do more with your S-Pen.