Destiny 2 Expansion 2: Release, Details & Price
Destiny 2's first expansion is already out and now it's time to prepare for Destiny 2 Expansion 2. Allegedly, it's called Destiny 2 Gods of Mars and its release date is quickly approaching.
Bungie, Destiny 2's developer, confirmed the Destiny 2 Expansion 2 release even before the Curse of Osiris update launched. The studio wanted to give gamers a general idea of what their money would buy with the Destiny 2 season pass before it launched any DLC.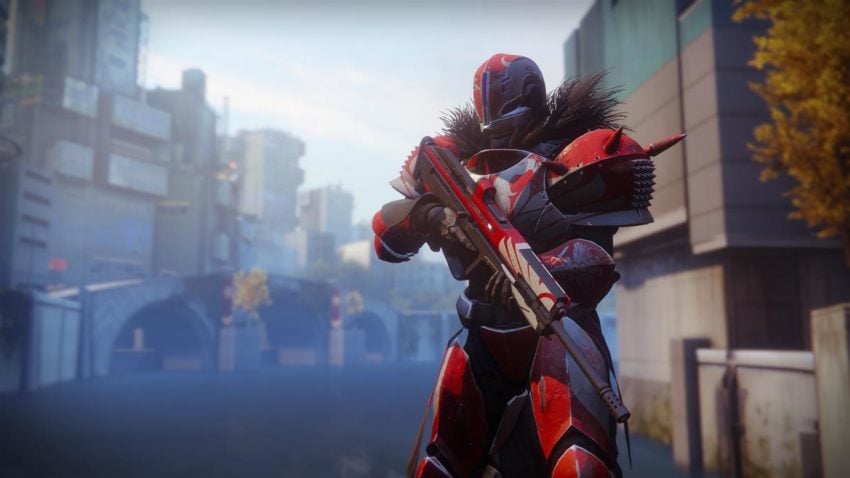 And that's why you need to know all about the Destiny 2 Expansion 2 release. As the last upgrade included in the game's expansion pass, it's your only hope for a big content upgrade that can get the game on the right track after months of community complaints.
Here is everything we know about Destiny 2 Expansion 2 release.
Read: Destiny 2 DLC Release: What to Expect
Destiny 2 Expansion 2 Release Date
We have a general idea of when the Destiny 2 Expansion 2 release date is. Expect the DLC to arrive in May 2018.
The update launches at the same time as Destiny 2's Season 3 wave of content, according to Bungie's Christopher Barret. He confirmed the update's release window in a message on Twitter. He clarified the Destiny 2 Expansion 2 release window after a timeline of scheduled updates didn't show the DLC.
Expansion 2 will launch in May alongside Season 3.

— Christopher Barrett (@cgbarrett) February 1, 2018
Destiny 2 Expansion 2 Price
Destiny 2 Gods of Mars will cost $20 on its own, just like the first expansion for Destiny 2 and every major expansion to the original Destiny. Only plan on paying this price if you don't own the expansion pass or already purchased Expansion 1 separately.
Read: Destiny 2 Expansion Pass: 3 Reasons to Buy, 2 Reasons to Wait
If you don't have any Destiny 2 DLC, buy the expansion pass for the biggest savings. That's the add-on pack that unlocks both upgrades for $34.99, so you save $5. It's available in the Xbox Store, PlayStation Store and Blizzard Battlenet Store now. If you haven't purchased a copy of Destiny 2 yet, the Destiny 2 Expansion Pass Bundle includes the expansions and the base game for $89.99.
All the new Destiny 2 Expansion 2 Content You Can Expect
Just as with the first Destiny 2 Expansion, leaks have revealed a lot of what you can expect from Destiny 2 Expansion 2. The PlayStation Store revealed details of the DLC in a store page update in December 2017, according to IGN. This leak first surfaced on Reddit before being deleted by the community member who posted it and it was the first leak to indicate the expansion name is Gods of Mars. 
According to the alleged listing, Gods of Mars' story mission takes players to Mars. They visit the Frigid Vale for the first time there and discover the new Clovis Grove area and a special vault that holds Charlemagne. Charlemagne is a new enemy that players battle to free Rasputin.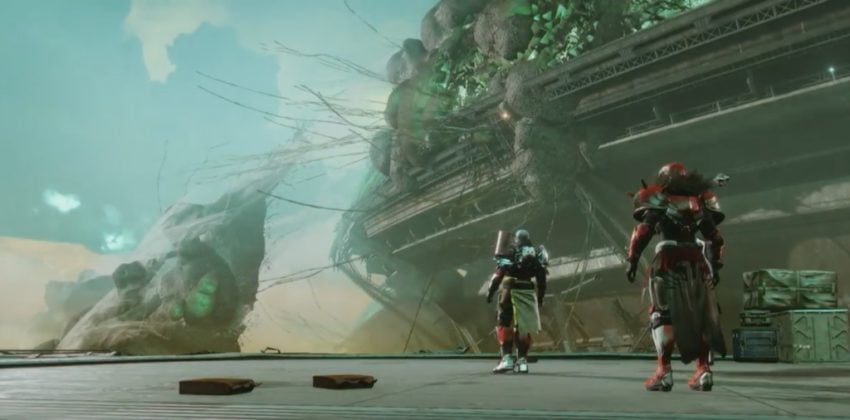 Expect plenty of activities, according to this leak. Destiny 2 Expansion 2 will add new adventures that take place on Mars, new activities for you to complete with friends, new arenas for multiplayer and a new faction, reportedly.
A new faction will surprise Destiny 2 fans. Destiny 2's story didn't add any new factions to the game's lore. The only look at new creatures players got came at the end of the story and lasted seconds.
The problem with the Gods of Mars leak is the release date it reveals. According to the listing, it's scheduled for March 2018. Responding to complaints about the state of Destiny 2, Bungie posted a timeline for content updates that confirms the Destiny 2 Expansion 2 release date as sometime this May, not March.
Though the leak is shaky, only the new faction and story details are problematic, though. GameStop's official description of the Expansion Pass says that players can expect "new destinations, story missions, and adventures." It also says that both Expansion 1 and Expansion 2 unlock new cooperative activities, multiplayer arenas and gear, so it's not as if Gods of Mars having these items is shocking.
It's possible Bungie changed the date of the release after the Gods of Mars leak occurred. The studio has spent the last few months responding to feedback from the game's community.
It's also possible the leaked expansion details are incorrect.
What Comes After Destiny 2 Expansion 2?
Thanks to growing discontent from the game's community, we know a lot about what comes after the Destiny 2 Expansion 2 release.
Bungie recently posted a timeline that shows item collections, rewards, weapon slot upgrades, archetype improvements, new multiplayer playlists, upgraded clan rewards, exotic weapons, gear improvements, shader upgrades and fireteam matchmaking improvements for fall 2018. Pinnacle weapon and Trials of Nine upgrades are also coming during the fall.
Read: Destiny 2 Problems & Fixes
When to Expect More Destiny 2 Expansion 2 News
Look for more Destiny 2 Expansion 2 news by April 2018. Bungie will want to hype the new content upgrade with video streams and blog posts to entice gamers by then.
Destiny 2 Expansion Pass: 3 Reasons to Buy, 2 Reasons to Wait
Buy The Destiny 2 Expansion Pass If You Play With Friends
If you like to play Destiny 2 online with your friends, buy the Destiny 2 Expansion Pass today. Finding people to play with will go much easier if you do.
When online games like Destiny 2 add new maps and modes, hardcore players rush out to buy the upgrade. Developers then move many of the game's online modes to the maps included in the expansions. This leaves fewer people around to enjoy the original maps, and that makes it harder to find people to play with, including your friends.
This is exactly what happened with the original Destiny. As new expansions arrived more and more gamers in The Crucible played on the new maps. Gamers attempted to join up with friends, only to discover that they couldn't because they didn't have the maps that everyone else in the squad had. Everyone focused on the newer Strikes instead of the existing ones that everyone had access to.