Disney Heroes: Battle Mode: 6 Things Gamers Need to Know
Disney Battle Heroes Mode is a role-playing game for iPhone and Android that's coming out soon. Begin by collecting your favorite characters from Wreck it Ralph, The Incredibles, Toy Story and Zootopia. It's your job to use them to save Digital City from a dangerous new virus. In the game, you have their coolest powers at your disposal. Just fight and zap your enemies until they can't fight anymore.
Here are the 6 things every gamer needs to know about the new Disney game for iPhones, iPads, Android smartphones and Android tablets.
Read: Best iPhone Games to Play Without Internet
What You Do in Disney Heroes: Battle Mode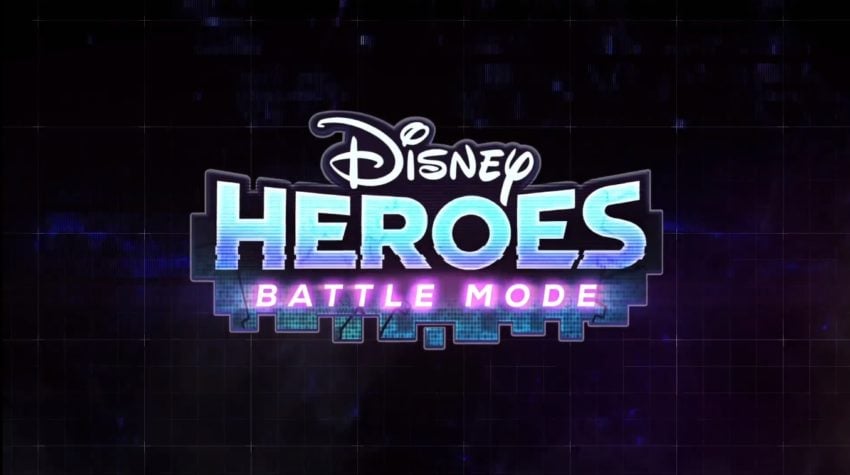 Disney Heroes: Battle Mode takes you to Digital City the first time you open it. Digital City a great place, but it's quickly overrun by a virus that ruins it. The characters from your favorite movies show up to stop that virus from ruining Digital City forever and put things back to the way they were.
Buzz Lightyear and the other heroes win back Digital City with your help. You choose your 5 favorite heroes to battle 5 of the virus' characters. The team that survives wins the match. The more you fight for Digital City, the more skills and gear you unlock for your heroes. Your heroes also level up as you pick up more experience.
Disney Heroes: Battle Mode has an E 10+ rating. That means it's fine for gamers who are at least 10 years old.
Read: Cheap Xbox One Games for Kids: 7 Ways to Save
When Is the Disney Heroes: Battle Mode Release Date?
The Disney Heroes: Battle Mode release date arrives later this year. We don't know exactly when.
Some lucky gamers are testing Disney Heroes now. That's why there are videos of it online. If you can't see the game on your device's app store, it's because testing isn't available where you live. Unfortunately, there's no way to sign up for this early testing.
Disney Heroes: Battle Mode Characters
Disney Heroes: Battle Mode will launch with over 30 characters from your favorite films. You must complete missions and campaigns to fully unlock all their abilities.
We don't know all the characters in Disney Heroes: Battle Mode yet. Disney says that the game will include The Incredibles, Wreck-It Ralph, Vanellope von Schweetz, Judy Hopps and Nick Wild. We also know that Fix-It Felix and Sully are in the game because you get them free if you pre-register for the game today. Buzz Lightyear appears on the game's website, so expect him too.
The game's short trailer on YouTube includes characters from The Incredibles, Wreck-It Ralph, Pirates of the Caribbean, Toys Story & Zootopia. More heroes could launch after the game's release.
https://youtu.be/CQUnr_sjtSY
Disney Heroes: Battle Mode Price
Disney Heroes: Battle Mode is a free game like Pokemon GO. So, downloading it won't cost you money like Minecraft and other premium iPhone and Android games do.
That said, spending money in the game could make things easier for you. You need gold, energy and gems to keep your team of heroes in great shape. You can earn those items by battling the virus or using your real money to get extras from the Apple App Store and Google Play Store.
Heroes in the game aren't always free. We know that a single character will cost $15 in the game because the Disney Heroes: Battle Mode website says one free character is worth $15. In that way, the game is very similar to Disney Infinity for iPhone and iPad. 
How to Get a Free Character for Disney Heroes: Battle Mode
You can save yourself a lot of work or $15 by claiming a free Disney Heroes: Battle Mode character today.
To claim this character, register early on the Disney Heroes website. Scroll down to the registration area and click the button for the type of device you have. iPhone and iPad owners should click the iOS Pre-Registration button. The Android Pre-Registration button is for smartphones and tablets with Android installed, like Samsung Galaxy phones. You must type in an email address to claim your free hero. Make sure this is your real email address.
Once you've registered, choose Mr. Incredible, Fix-It Felix Jr., Sully with Book, Jessie or Nick Wilde as your free hero.
Register as soon as possible, because the free hero offer could disappear before the game's launch.
Can Your iPhone or Android Device Play Disney Heroes: Battle Mode?
Right now, it's hard to say if your iPhone or Android device is ready for Disney Heroes: Battle Mode. The game is in testing now, but we don't know which versions of Android or iOS you need.
If you got your phone or tablet in the last two years, the game should work. Companies like to make their free-to-play games available on as many devices as possible, so older iPhones and Android devices should install the game just fine. For example, Pokemon GO works on the iPhone 6 that Apple released in 2014. It didn't launch until 2016.
Expect to find out more about Disney Heroes: Battle Mode's storage and other requirements when its release date arrives. Remember, the game launches later this year.
30 Best Offline Android Games to Play Without Internet
Fallout: Shelter
No WiFi? No Problem! Just get Fallout: Shelter and play it all year. Fallout is still one of the most popular console games of all times. Players can enjoy it for hundreds of hours on end and love every minute of it. While many of you have probably played Fallout: Shelter on mobile, did you know it works without WiFi? This is a perfect game to enjoy while on a plane.
Fallout Shelter is like SimBuilder type games where you build a village and make everyone happy. Only this takes place in an underground bunker after the world was destroyed. It's similar to the popular console game but obviously different in many ways. It runs 24/7, even without WiFi, and you'll get notifications when stuff happens all the time. As a result, Fallout Shelter is an extremely popular (and addicting) game that everyone can enjoy. Here are some important tips and tricks, then download it from our link below.

As an Amazon Associate I earn from qualifying purchases.