Galaxy Note 10+ Storage Size: Should You Buy 256GB or 512GB?
How much Galaxy Note 10+ storage do you need? This guide will help you decide which Galaxy Note 10+ storage size you should buy. This is a pretty easy choice for most buyers, but if you're on the fence, this is what you need to know. The Galaxy Note 10+ comes with a micro SD card slot that can add up to 1TB of storage.
Short Answer: Most buyers will have enough space with 256GB of storage on the Note 10+. This is enough storage for apps, photos, videos downloading games and even keeping Netflix shows stored local on your phone. Unless you record a lot of 4K video and take a ton of photos, this is the version to buy.
You can buy the Galaxy Note 10+ at Samsung, Amazon, Verizon, AT&T, Sprint, T-Mobile, U.S. Cellular, Walmart and Best Buy. Here are the best Galaxy Note 10 and Note 10 and Note 10+ deals.
How Much Galaxy Note 10 + Storage Do You Need?
The Galaxy Note 10+ is available with 256GB or 512GB of storage. The Note 10+ is the only model with multip[le storage sizes and it is also the only model you can add more storage to later. Don't worry about the price per GB, since your options are to buy the standard storage about or pay $100 to double your storage.
Focus on how much storage you need and if you can afford the more expensive option upfront, or if you want to buy a MicroSD card to expand your storage later.
The 256GB Galaxy Note 10+ is a great option for most buyers. This is the cheapest option, and since this model comes with a MicroSD card slot, you can add more storage easily. For about $85 you can add a 512GB MicroSD card, bumping your storage up to 768GB. You can also spend less and end up with 512GB of storage when you buy a 256GB Micro SD card for $35 to $45.
With these options, you will be able to keep almost everything locally on your phone, add storage for photos and downloads later on and make sure you have room for 4K video that you record.
For the 512GB Galaxy Note 10+, you get more room up front, which simplifies things and lets you still add up to 1TB of storage later. This is the option for power users, for creators that plan to use the Galaxy Note 10+ as a central part of their workflow and who want to keep everything local. If you are a power user and you travel often, you may want to go with this option.
3 Reasons to Pre-Order the Galaxy Note 10 & 4 Reasons to Wait
Pre-Order If You Want a Galaxy Note 10 ASAP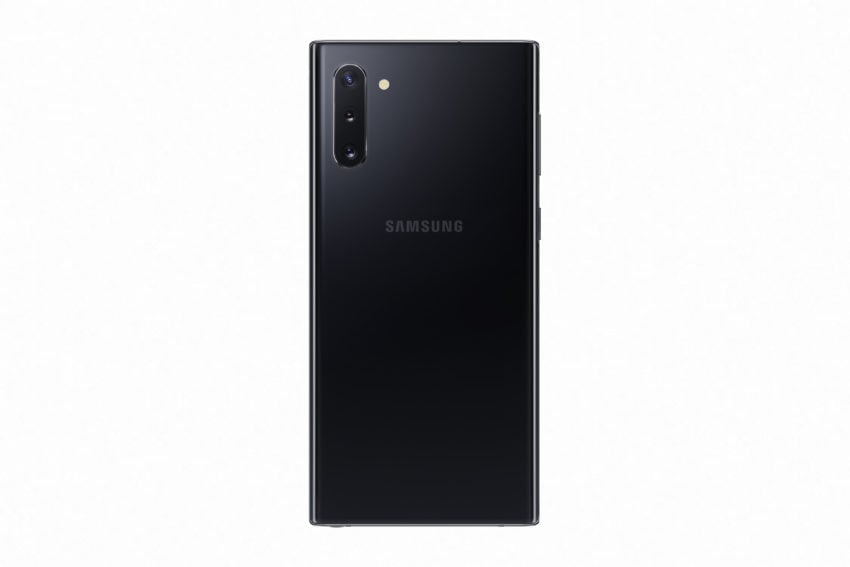 If you've decided to make the Galaxy Note 10 your next phone, and you want it on your doorstep as soon as possible, you'll want to put in a pre-order. It's the quickest way to get the Note 10 model you want in your hands.
Pre-ordering the Galaxy Note 10 ensures you'll get the model you want, in the color you want, on the device's first day of availability. The Galaxy Note 10's release date falls on August 23rd in the United States.
The release date is still a few days away, but we expect some Galaxy Note 10 pre-orders to arrive a few days early. For instance, Amazon Galaxy Note 10 shipments look like they will arrive on August 21st.
We don't expect the Note 10 to sell out so there's no reason to rush into a pre-order. If a variant does happen to sell out, we'd expect stock to return by mid-August.
That said, if you want peace of mind or you just need a new phone ASAP, pick the Note 10 option that suits your budget and your needs, whip out that credit card, and get to work.