Galaxy S10 vs Galaxy S8: Worth the Upgrade?
The Samsung Galaxy S10 is one of the best phones money can buy right now as we head into the holidays and 2020. In this guide we'll go over everything that's new, what changed, and how the Galaxy S10 compares to the Galaxy S8 for those looking to upgrade.
If you still own the Galaxy S8 it's likely starting to show its age and nearly three years old. That said, they're still capable phones with great cameras, run Android 9 Pie, and will likely see Android 10 next year. Just because there is something new doesn't mean you need to upgrade.
Samsung's latest Galaxy S10 delivers a bigger edge-to-edge display, no bezels, triple rear cameras, a camera cutout in the screen, blazingly fast performance and much longer battery life. Here's why you should or shouldn't upgrade.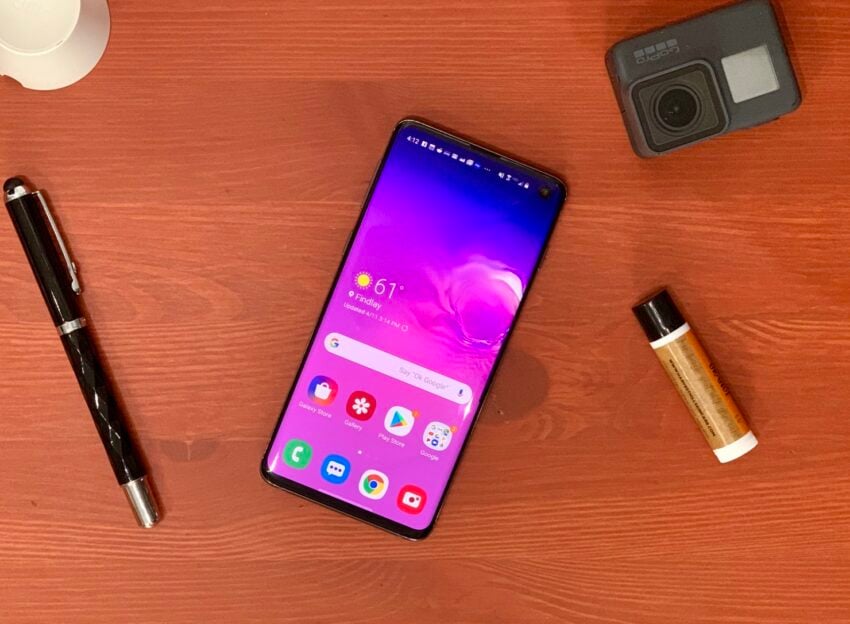 In 2018 Samsung released the Galaxy S9 and the Galaxy S9+. Both phones had big curved screens with powerful cameras and a sleek design, and while they were great, not much changed compared to the Galaxy S8. They were almost identical. Nothing really changed on the Galaxy Note 9 either. Which is why a lot of people still have a Galaxy S8.
This year though, the Galaxy 10 has some major changes that makes it actually worth upgrading to for almost everyone. From the screen sizes, fingerprint scanner inside the screen, battery life, up to five cameras and more. Changes worth paying for. Personally, battery life alone makes it worth the upgrade, especially because a 3-year old Galaxy S8 likely doesn't hold its charge like it used to.
Samsung actually released four different Galaxy S models in 2019. Those being a Galaxy S10e, the regular S10, a slightly bigger Galaxy S10+, and a massive 6.7-inch Galaxy S10 5G. We'll only focus on the regular and plus model, although Galaxy S8 owners might be happy with the S10e if they're on a budget.
If you're still rocking an older Galaxy and are trying to decide if you need an upgrade this holiday season, or if you should wait for the Galaxy S11, this is the right place. Our slideshow below has tons of helpful information, comparisons, pricing info and details for buyers or those planning to upgrade.
Galaxy S10 vs Galaxy S8: Display
If you have a Galaxy S8 or the Galaxy S8 Plus, upgrading to the Galaxy S10 will be a pretty big upgrade. Even if you don't want a bigger phone, you'll still love the options available. Plus, you'll get a bigger screen in a device that's nearly the same size as before.

Galaxy S8 has a 5.8-inch Quad-HD Curved AMOLED Display
Galaxy S10 has a bigger 6.1-inch Quad-HD Curved AMOLED Display
or, get the Galaxy S10e with a 5.8-inch flat display
The S10 has a punch-hole cutout in the screen to house the front-facing camera (but no notch, like an iPhone) which allows for a bigger screen in the same size package as the Galaxy S8.
The regular Galaxy S10 is roughly the exact same size as the Galaxy S8 and S9, but you get a much bigger screen. That's because they've removed the black bar (bezels) on the top and bottom (well, made them thinner) and stretched the screen further to the sides. Plus, the camera is inside the screen, with a circle cutout around it. That's how they delivered a bigger screen in the same space. Basically, it'll feel the same in your hands only be bigger and better.
Plus, there is a cheaper Galaxy S10E with a 5.8-inch FLAT screen. It's a substantial upgrade over the Galaxy S8, has a similar screen size in a smaller package, dual rear cameras and it is only $649.
Also, there's no fingerprint scanner on the back, up by the camera, in a hard to reach spot either. With this model, Samsung put a super fancy ultrasonic fingerprint sensor inside the screen. Yes, under the display and completely invisible. You simply touch the screen near the bottom middle, and it'll unlock securely and safely. If you've enjoyed several Samsung phones, you'll feel right at home with the fingerprint scanner in the front like old times.
The bigger screen, in-display fingerprint scanner, and punch-hole cutout for the camera are the biggest changes to the slightly larger 6.1-inch screen in the Galaxy S10. Well, that and the highly improved cameras.