8 Things to Do Before the Galaxy S4 Lollipop Release
With the Samsung Galaxy S4 Android 5.0 Lollipop update starting to make progress, we want to take a look at some steps we think Galaxy S4 users should take ahead of the highly anticipated Galaxy S4 Lollipop release.
In December, Samsung started rolling out its first Android 5.0 Lollipop update, an update for the Galaxy S5. Since then, the company's pushed out four more Android 5.0 Lollipop updates including an upgrade for the Galaxy S4. The Samsung Galaxy S4 Lollipop is the former flagship's third major Android software release following the Android 4.4 KitKat and Android 4.3 Jelly Bean updates.
The update brings a ton of changes to the Galaxy S4 including Google's Material Design though it also appears to bring some Android 5.0 Lollipop problems along with it. And that's precisely why we think Galaxy S4 users would be wise to do some prep work ahead of Samsung's inevitable Galaxy S4 Lollipop push around the world.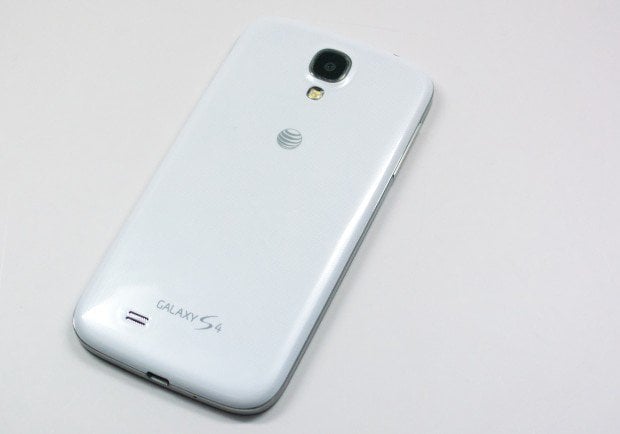 Samsung has kept the update very limited since its initial arrival back in late January. The Galaxy S4 Lollipop update is limited abroad and it's non-existent in the United States. That doesn't mean that it's not coming though. U.S. carriers typically don't talk about software updates ahead of their release. We have seen progress though.
With the update set to jump to another major Galaxy S4 variant, it's time that we offered Galaxy S4 users in the U.S. and abroad some tips ahead the major push. Right now is a great time to prepare the Samsung S4, and yourself, for the arrival of the device's third and perhaps final major Android update for Samsung and Google.
Here, we want to tell you about some things you should do ahead of your upcoming Samsung Galaxy S4 Android 5.0 Lollipop update. These pre-release tips will help novice Galaxy S4 users and they will come in handy if Samsung and its carrier partners decide to roll out bug fixers to the Samsung Galaxy S4 in the weeks after the initial Lollipop release.
Get Familiar with Android 5.0 Lollipop
In case you haven't heard, the Samsung Galaxy S4 Lollipop update is a big one. It's a 1GB file and it's full of changes that are going to overhaul the look and feel of the software on board Samsung's aging smartphone.
Right now is the perfect time to get acquainted with the Android 5.0 Lollipop update. Those who aren't familiar with the update's features or simply need a refresher would be wise to do some research ahead of time. We'd hate for you to feel shocked once the update is on board.
We've reviewed the Android 5.0 Lollipop update numerous times already and that feedback will help you get started. We also recommend taking a look at the slideshow below. This slideshow compares the KitKat update to the Lollipop update and it will get you ready for the changes you will encounter when you get Android 5.0 Lollipop on board.
Android 5.0 vs Android 4.4 Walkthrough: What's New in Lollipop
Android 5.0 vs Android 4.4 - Lockscreen
 With Android 5.0 Lollipop Google has slightly improved the lockscreen. There's now a shortcut to the dialer by swiping left to right, and notifications are more useful and interactive. Shown right on the lockscreen they can be swiped away, slide down to expand, or double tap to instantly unlock right into that app or notification. Everything is simple and smooth, and we still have full-screen album artwork on the lockscreen while playing music.
The quick shortcuts and improved notifications will come in handy for all users.
We also recommend taking a look at the videos below. This is Samsung's version of Android 5.0 Lollipop. It comes with some changes and features that differ from what's on board Google's Nexus smartphones and tablets. Samsung uses a UI called TouchWiz over the top of Android and TouchWiz is going to look different with Android 5.0 on board.
Here's another video that touches on many of the changes found in Samsung's Galaxy S4 Lollipop update. We expect carriers to put their own twist on the Galaxy S4 Lollipop update, just has they have with Samsung's other upgrades.
Finally, here is a video that shows off Android 4.4 KitKat next to Android 5.0 Lollipop on the Galaxy S4.
For you seasoned Galaxy S4 users, this is going to seem like overkill. For those of you that aren't Android enthusiasts, we think that these comparisons are really going to help ahead of the release.
If you go into the Samsung Galaxy S4 Android 5.0 release date without a clue about Android 5.0, you're going to be lost and frustrated. Do your homework ahead of its release and you should come out of the release date feeling extremely confident about the transition from Android 4.4 to Android 5.0.
Research Lollipop Problems & Fixes
Android software updates always bring their own set of problems so we always suggest poking around for feedback from your fellow Galaxy S4 users before installing the Android 5.0 Lollipop update. This will allow you to gauge the bigger problems on board before installing and it will allow you to track down potential fixes in case something goes wrong. Here's a great starting point for Galaxy S4 users.
We've started to hear some complaints about the Galaxy S4 Lollipop update and that prompted us to put together a list of common problems and fixes for those problems. Things like battery drain, bad performance and Wi-Fi can affect older smartphones after a major update and they could impact your Galaxy S4 Lollipop experience as well.

Familiarize with these fixes and you'll be prepared if you do stumble upon some Galaxy S4 Android 5.0 problems after getting the update on board. The more prepared you are, the better.
Gather Your Essential Logins
Make sure you have your important logins handy just in case. After a recent Samsung Galaxy S5 Android update, we were forced to login to our main accounts. Fortunately, we had the correct login information handy. If we hadn't, the installation process could have taken a whole lot longer.
Samsung says that the Android 5.0 Lollipop update could take upwards of 30 minutes to complete so you'll want to be as efficient as possible during the installation process.
Clean Up Your Galaxy S4
Samsung's Android 5.0 Lollipop updates require 3GB of free space. The company notes that this pertains to "memory that is on the internal storage of the device, not on the SD card." Many of you have probably filled up your internal storage over the past few months which means right now is a great time to clean up your Galaxy S4.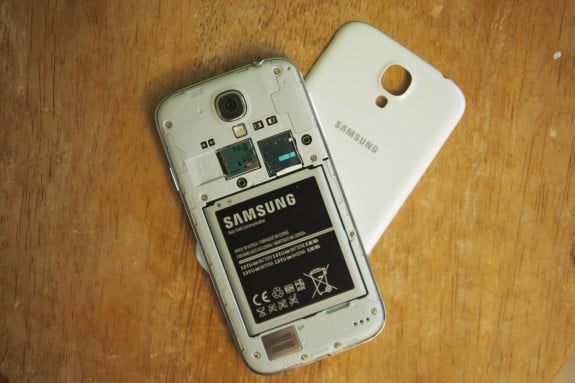 Over the years, you've probably accumulated tons of unnecessary files, apps, and more on the device. Cleaning this clutter up will free up important storage space that could be valuable both before and after the Android 5.0 Lollipop installation process. It will also make the device look far more presentable.
We always recommend keeping your Android smartphone clean and tidy year round but some general clean up right before the Galaxy S4's next big upgrade is probably a smart idea.
Back Up Your Files
Thanks to the cloud services and Android's auto backup features, most of your important files are probably secure. That said, you're going to want to ensure that you've backed up all of your important photos, videos, app data, and more before installing the Android 5.0 Lollipop update on the Galaxy S4. There's always a chance, albeit a small one, that something could go wrong during the installation.
The first thing you'll want to do is ensure that Auto Backup is turned on. To do this, head over to Google's website. It offers in-depth Auto Backup tutorials that will ensure that your precious files will be stored safely ahead of your installation process. We also have some tips that will help you backup your files properly. Double check everything before you make a move.
It would also be wise to take a look at your third-party cloud services, if you use them, to ensure that your files are still backed up. Again, this might seem tedious but you simply never know how the installation process is going to work out.
Charge Your Galaxy S4
Thi should be a no-brainer for some of you but we want to remind you anyway. You'll want to ensure that your Galaxy S4 is fully charged or at least charged enough where it's not going to power down on you during the installation process. The safest route to take is to make sure that your Samsung S4 is at least 50% charged before installing Android 5.0 Lollipop. This is a massive upgrade and it's going to take some time to download and install. This could also help prevent installation problems.
Update Your Apps
Now that Google's Android 5.0 Lollipop update is several months old, most apps have been updated with bug fixes and Lollipop support. We've been getting a fairly stable experience after making the jump from Android 4.4 KitKat to Android 5.0 Lollipop but there's always a chance that Android 5.0 could foul things up.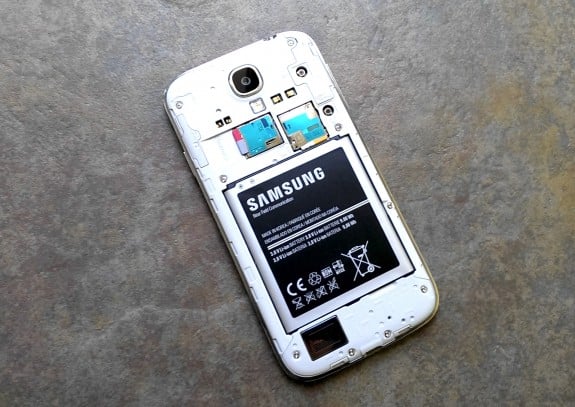 While we can't speak for every single application on the Google Play Store, we can tell you that by updating our applications on our devices, we've come out of the Android 5.0 Lollipop update process without major app problems. There's a reason why Samsung itself recommends updating apps. You should do it before the update arrives.
Check in With IT
If you're using your Galaxy S4 for work or school and you happen to have an IT department, you should go and chat with them before installing your Android 5.0 Lollipop update.
Enterprise users in particular often run into issues with their enterprise software, with Wi-Fi connections, with Exchange, and with other features after installing Android updates. We hear about issues after every major Android update release. There's no cure all solution but that doesn't mean that you shouldn't be smart about it.
There's is a chance that your IT department might have a recommendation ahead of the Android 5.0 release. Often times, that advice is to avoid the update until they're able to confirm that it's working with key services.
Those of you that don't have an IT department would be wise to hold off until you can gather feedback from your fellow Galaxy S4 users. There will be people that install on day one, regardless of the risk involved, and you'll want to poke around for their feedback.