8 Things to Do Before the Galaxy S5 Lollipop Release
With the Samsung Galaxy S5 Android 5.0 Lollipop update now rolling out inside the United States, we want to take a look at some things we think U.S. Galaxy S5 users should do ahead of the highly anticipated Galaxy S5 Lollipop release.
Late last year, Samsung started rolling out its first Android 5.0 Lollipop update, an update for the flagship Samsung Galaxy S5. The Galaxy S5 Android 5.0 Lollipop update delivers tons of new features and fixes making it the biggest update in the history of the Samsung Galaxy S5. Problem is, the update still hasn't started pushing to a majority of Galaxy S5 owners.
In true Samsung fashion, the company has kept the update very limited. The Galaxy S5 Lollipop update has rolled out to a number of users with the international version of the device though it hadn't started to hit other variants until today. Today marks the first time that a Galaxy S5 Android 5.0 Lollipop update has reached the United States.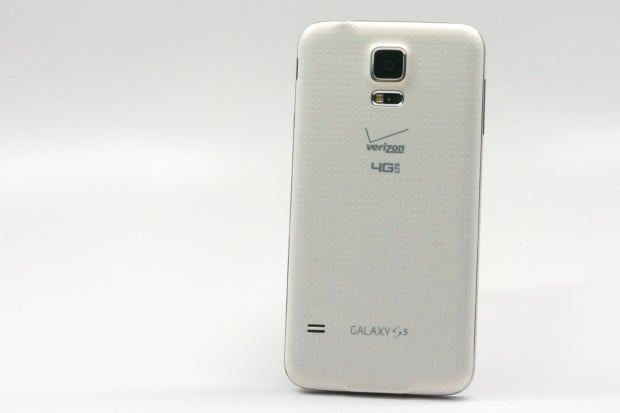 Earlier today, the Verizon Galaxy S5 Android 5.0 Lollipop release surprisingly became the first Android 5.0 update to hit the U.S. Verizon has been known to be slow to major Galaxy Android updates but this time, its the first in line to one of the biggest of the year. Verizon's Galaxy S5 Lollipop update is rolling out now and those with the device can check in settings to see if it's available.
Now the Galaxy S5 Lollipop update is rolling out in the United States, it's time that we offered Galaxy S5 users on all U.S. carriers some tips ahead the major push. Right now is a great time to prepare the Samsung Galaxy S5, and yourself, for the arrival of the Galaxy S5's first major Android update.
Here, we want to tell you about some things you should do ahead of your upcoming Samsung Galaxy S5 Android 5.0 Lollipop update. These pre-release tips will help Galaxy S5 users and they will come in handy if Samsung and its carrier partners decide to roll out bug fixers to the Samsung Galaxy S5 in the weeks after the initial releases.
Get Familiar with Android 5.0 Lollipop
This is the Samsung Galaxy S5's first major update which means that it's going to be a massive change for Galaxy S5 users and not just those currently on Verizon. Android 5.0 Lollipop is perhaps the biggest Android update of all time and Samsung's version of the software is going to bring about some huge changes. You need to be aware of these changes before installing the update.
We've reviewed the Android 5.0 Lollipop update numerous times already and that feedback will help you get started. We also recommend taking a look at the slideshow below. This slideshow compares the KitKat update to the Lollipop update and it will get you ready for the changes you will encounter when you get Android 5.0 Lollipop on board.
Android 5.0 vs Android 4.4 Walkthrough: What's New in Lollipop
Android 5.0 vs Android 4.4 - Lockscreen
 With Android 5.0 Lollipop Google has slightly improved the lockscreen. There's now a shortcut to the dialer by swiping left to right, and notifications are more useful and interactive. Shown right on the lockscreen they can be swiped away, slide down to expand, or double tap to instantly unlock right into that app or notification. Everything is simple and smooth, and we still have full-screen album artwork on the lockscreen while playing music.
The quick shortcuts and improved notifications will come in handy for all users.
We also recommend taking a look at the videos below. This is Samsung's version of Android 5.0 Lollipop which means that there will be some changes and features that differ from what's on board Google's Nexus smartphones and tablets.
Here's another video that touches on many of the changes found in Samsung's Galaxy S5 Lollipop update. Verizon users can also take a look at their own change log on Verizon's website. The other changelogs will emerge once the other U.S. carriers start pushing their own updates.
This might seem like overkill but we recommend this step to those of you that consider yourselves novice smartphone users. If you go into the Galaxy S5 Android 5.0 release date without any clue about Android 5.0, you're going to be lost and frustrated. Do your homework ahead of its release and you should come out of the release date feeling good.
Research Lollipop Problems & Fixes
Software updates always bring their own set of problems so we suggest poking around for feedback from your fellow Galaxy S5 users before you install Android 5.0 Lollipop. This will allow you to gauge the bigger problems on board the software, there will be problems, and it will allow you to track down potential fixes in case something goes wrong.
We haven't heard about a ton of Galaxy S5 Lollipop problems but we still put together a list of common Samsung Galaxy S5 problems and fixes for those problems. These are probably worth noting ahead of your Galaxy S5 Lollipop update because they could come in handy if you do run into some of the problems that typically affect devices after major Android updates.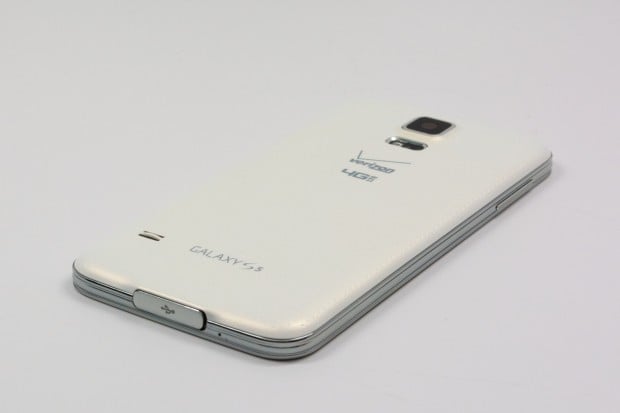 Carrier forums and Android-centric forums are the first places to go for feedback. Don't be shy about asking questions. Do your homework and you should come out of your Galaxy S5 release prepared.
Gather Your Logins
Make sure you have your logins handy just in case. After a recent Galaxy S4 Android update, we were forced to login to our accounts. Fortunately, we had the correct login information handy. If we hadn't the installation process could have taken a whole lot longer. Make sure you track down your Google account information and any other login information before you install.
Clean Up Your Galaxy S5
Now is a great time to clean up your Samsung Galaxy S5. Many of you have probably accumulated tons of files, apps, and more on your Galaxy S5 over the last year and right now, ahead of the Android 5.0 Lollipop release, is a perfect time to get rid of all the clutter. This will free up important storage space that could be valuable both during and after the Android 5.0 Lollipop installation process. Think of it like early spring cleaning.
We always recommend keeping your smartphone clean and tidy year round but some general clean up right before the Galaxy S5's first major Android update should work wonders for the device itself and for your sanity. Use its arrival as an excuse to clean up your smartphone if it needs it.
Back Up Your Files
Thanks to the cloud and Google's auto backup features, most of your files are probably secure. That said, you're going to want to ensure that you've backed up all of your important photos, videos, app data, and more before installing the Android 5.0 Lollipop update on the Galaxy S5. There's always a chance, albeit a small one, that something could get ruined during the transition from Android 4.4 to Android 5.0. You just never know.
The first thing you'll want to do is ensure that Auto Backup is turned on for your important files. To do this, head over to Google's website. It offers in-depth Auto Backup tutorials that will ensure that your precious files will be stored safely ahead of Android 5.0's release. We also have some tips that will help you backup your files properly. The key area for you Galaxy S5 users to explore will be the Backup and Reset section found in the device's settings.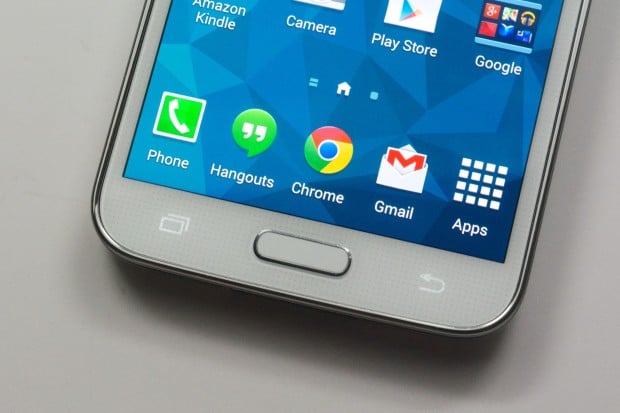 It would also be wise to take a look at your third-party cloud services to ensure that your files are still backed up. Again, this might seem tedious but you simply never know how the installation process is going to work out. It's better to be safe than sorry.
Charge Your Galaxy S5
You're going to want to ensure that your device is fully charged or at least charged enough where it's not going to power down on you during the installation process. The safest route is to make sure that your Samsung Galaxy S5 is at least 50% charged before installing Android 5.0 Lollipop.
This is a massive update for Verizon users and it's going to be a massive update for everyone else. The download and installation process probably won't ruin your battery life but you still don't want to run the risk of having your device die during the installation process. Charge up your Galaxy S5 before downloading and installing your new software.
Update Your Apps
In the weeks since the release of Android 5.0 Lollipop, we've seen a number of bug fixes and Android 5.0 compatibility updates roll out to third-party applications. While we can't speak for every single application on the Google Play Store, we can tell you that by updating our applications on our devices, we've come out of the Android 5.0 Lollipop update process unscathed.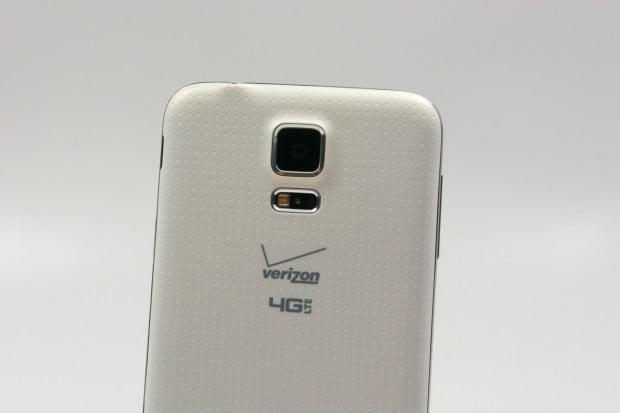 Often times, major software updates wreck havoc on third party applications. Android developers do their best to alleviate these problems as quickly as humanly possible and the best way you can help your own cause is by installing the latest bug fixes. Most apps should work after you get Android 5.0 Lollipop on board but if they don't, update them, reinstall them or contact the developer.
Check in With IT
If you're using your Samsung Galaxy S5 for work or school and you happen to have an IT department, you should go and chat with them before installing your Android 5.0 Lollipop update.
Galaxy users that use their device for work often run into issues with their enterprise software, Wi-Fi connections, with Exchange, and with other features after installing Android updates. It literally happens every year after every major Galaxy Android release. There's no cure all solution but that doesn't mean that you shouldn't be smart about it.
There's is a chance that your IT department might have a recommendation ahead of the Android 5.0 release. Often times, that advice is to avoid the update until they're able to confirm that it's working with key services. Be smart, take your time. There's no rush here.

This article may contain affiliate links. Click here for more details.