Why You Shouldn't Buy the Galaxy S7 Right Now
The Samsung Galaxy S7 and Galaxy S7 Edge are by far two of the best smartphones on the market today. However, you shouldn't buy one right now. With big curved screens and water resistance they are tempting options, but we'd recommend holding off for a little longer. Read on to find out why.
Aside from the recalled Galaxy Note 7 Samsung had a strong year in 2016. This year though, things are looking even better. And although the upcoming Galaxy S8 release has been delayed it will be here soon enough. Along with countless other good choices in 2017.
Read: Galaxy S8 Release: 5 Reasons to Wait for It & 3 Not To
A little over a year after the Galaxy S7 release there are multiple reasons we'd say not to buy one right now. And that isn't just because the Galaxy S8 is coming. In fact, there are severals reasons which we'll explain below. If you need a phone right now go ahead, but you'll be glad you waited if you do.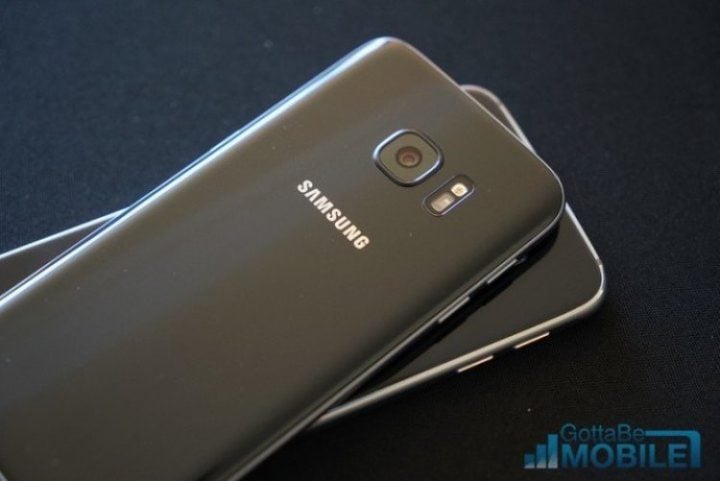 Right now is a bad time to buy any of the great smartphones on the market. That goes for the iPhone, Google Pixel, or even the famous Galaxy S7. Now that we're into 2017 an entire wave of new smartphones are on the horizon. We're not saying wait and buy the Galaxy S8, but wait to see what options present themselves instead. Like LG G6 deals.
Here is why you shouldn't buy the Galaxy S7 or Galaxy S7 Edge right now. Although by the end of this you may decide to get one anyways, which is perfectly fine. Lets get started.
Galaxy S8 Release Date (and Galaxy S8 Plus)
There are a number of reasons why we'd avoid buying the Galaxy S7 right now, but none are more apparent than the incoming Galaxy S8. Simply put, it will be Samsung's best smartphone to date. The company is coming off a recall, have a lot to prove, all while preparing to release one stunning smartphone. Everything we've seen so far suggests it's the most capable smartphone yet, and really shows what 2017 will be all about.
The Galaxy S8 and Galaxy S8 Plus will be the best of the S7 and Note 7.  All combined into one sleek device with a huge screen. Now we know, not everyone wants a big phone. And the Galaxy S8 will have a 5.8-inch screen, with a 6.2-inch Galaxy S8 Plus. It sounds crazy, but they will be about the same size as past Samsung phones.
As you can see from the image above, Samsung's managed to slim the bezels down a ton. By making the bezel smaller and removing the fingerprint scanner to the back, the front is all screen. Add in double the storage, a great camera, big battery cells and more, this will be the phone to get.
Read: Galaxy S8 Release: Everything We Know Right Now
The only problem we see with waiting, is the delay. That's because the Note 7 recall caused Samsung to be more cautious. They added an 8-point battery inspection and delayed the Galaxy S8 launch event to March 29th. Yes, that's coming up quick. Still, you won't be able to buy one until late April. It'll be worth the wait though.
So it will be later than any prior year, but worth it. If you don't need a phone right this minute, and can wait another few months, it will be a great decision. These phones have a beautiful display and look pretty sharp.
LG G6 Release
If you can't wait until April when we're expecting the Galaxy S8 release, LG may have the perfect solution and timing. We know a lot of you may think about the LG G5 and instantly write off the LG G6, but stay with us for a minute.
For 2017 LG completely changed their approach to the smartphone market. They've added a premium all glass and metal design, water-resistance, and a similar tiny bezel to a huge screen. It has a 5.7-inch screen with rounded edges like the Galaxy S8, improved dual cameras on back, and it's water-resistant too. This is the year LG might finally take on Samsung, which is one more reason it could be a better choice than the Galaxy S7.
Sadly the LG G6 has the same processor as the Google Pixel (which is still fast, but not a 2017 model) and only 32GB of storage. That said, everything else about it puts it in the same high-tier as upcoming Samsung phones, and the iPhone 8.
Read: LG G6 Release Date Breakdown
For those unaware, the LG G6 is available right now for pre-order. Our link above has all the details. Get one from Verizon starting March 30th, or all other US carriers on April 7th. It's also available right now in South Korea. More details about the LG G6 can be found right here.
HTC U Ultra
While it only has a few improvements overall, the new HTC U Ultra is another option worth considering. Everything about it slightly nudges out the Galaxy S7 on paper, aside from maybe battery life. It also has a beautiful design similar to the Galaxy S7, while rocking a huge 5.7-inch display. Then a second screen above it, like an LG.
The HTC U Ultra has a sleek new premium design, good camera, fingerprint scanner, and that second screen is actually pretty helpful. It's a bit expensive starting at $749, and it isn't being sold by carriers, so get one unlocked if you're interested. The reviews haven't been the best, but HTC fans should enjoy all it has to offer.
It's better than the Galaxy S7, it just won't be able to compete with some of the flagship phones in 2017. Still, it's a consideration, and that's what we're here for.
Other Competition
For the sake of time, and because they likely won't be here until summer or later, everything else will be added to this last category. We're talking about the OnePlus 5, which should be the best $449 smartphone on the planet when it's released. The OnePlus 3 was excellent. Yes, they're rumored to be taking on Samsung and skipping four. Going right to five. Additionally Lenovo in charge of Motorola has big plans for their smartphones of 2017.
We could see another Moto X along with a new and improved modular Moto Z of some sort. Furthermore, both LG and HTC have mentioned they'll have another flagship phone this summer. Reason for the late arrival is Samsung took all the new Snapdragon 835 platform processors for their phone. Which is the computing platform that makes these phones so capable and powerful. Think an early arrival of the LG V30, and a new HTC 11.
And while it may not run Android, this will be a huge year for Apple. It marks their 10 year anniversary since the first iPhone. We could see an iPhone 7s, or the company could jump straight to the iPhone 8. There are some beautiful renders floating around too. Not to mention the rumored iPhone X. It's an idea, right?
Last but not least though, is Google. In 2016 the first phone "made inside and out" by Google was released. Called the Pixel and Pixel XL. Many have called it the best Android smartphone ever, or of the year. And while it didn't get everything right, for their first try it was extremely impressive.
We have big hopes and expectations from Google in 2017 with the Pixel 2. From a stunning new bezel-free phone, to water-resistance and a world class camera. There are even some rumors floating around already. In 2016 the Google Pixel had the highest rated smartphone camera ever released, and it ran Android 7.0 Nougat before anything else. The possibilities are endless, and Google is in an excellent position to jump near the top of the marketshare. Expect big things from a Google Pixel 2 running Android O in October or so.
Read: Android O Release: What You Need to Know So Far
At the end of the day it really comes down to a users needs, wants and preferences. If you need a phone right now, the Galaxy S7 Edge is still great. However, so is the OnePlus 3T for a lower price. Or the upcoming LG G6. Not to mention the highly exciting Galaxy S8 lineup.
Sometimes getting a phone when you find a deal is nice, but it often pays to wait. And that will be more true than ever in 2017. Not to mention Galaxy S7 deals will be everywhere in a few months. Give it a little time, wait to see what's available, and then make the best choice for you.