8 Reasons to Wait for the Samsung Galaxy S9 & 4 Reasons Not To
The Samsung Galaxy S9 launch is just a few days away and today we want to walk you through some reasons to wait for the Samsung Galaxy S9.
If you're hunting for a new phone, and you're leaning toward buying an Android device, Samsung's Galaxy S8 should be near the top of your list.
The Galaxy S8 and Galaxy S8+ are much cheaper than they once were and they're both getting Android 8.0 Oreo and Samsung Experience 9.0.
The Galaxy S6 might not get Android 8.0 Oreo and the Galaxy S7, while capable, is getting up there in age.
Samsung's Galaxy S8, Galaxy S8+, and Galaxy Note 8 are worthy of consideration, but make sure to take note of Samsung's upcoming Galaxy S9 and Galaxy S9+.
Galaxy S9 rumors continue to firm up as we push toward their launch in Barcelona, Spain in late February.
Samsung's new Galaxy S9 flagships will come with souped up hardware including powerful processors, upgraded cameras, and huge displays. Galaxy S9 rumors also point to new software with some upgrades that (currently) aren't on board the company's Galaxy S8 Oreo update.
Many of you should wait for the Samsung Galaxy S9 launch, and/or release, before buying your next phone. Samsung's flagships are typically excellent alternatives to top Android devices and Apple's iPhone.
That said, there are also some reasons why you might not want to wait for the Galaxy S9 and pickup something new today, tomorrow, or in the near future.
There are a number of outstanding Galaxy S9 alternatives on the market right now. There are also some great deals on Samsung's current flagships.
Wait for the Galaxy S9 If You Want the Best Software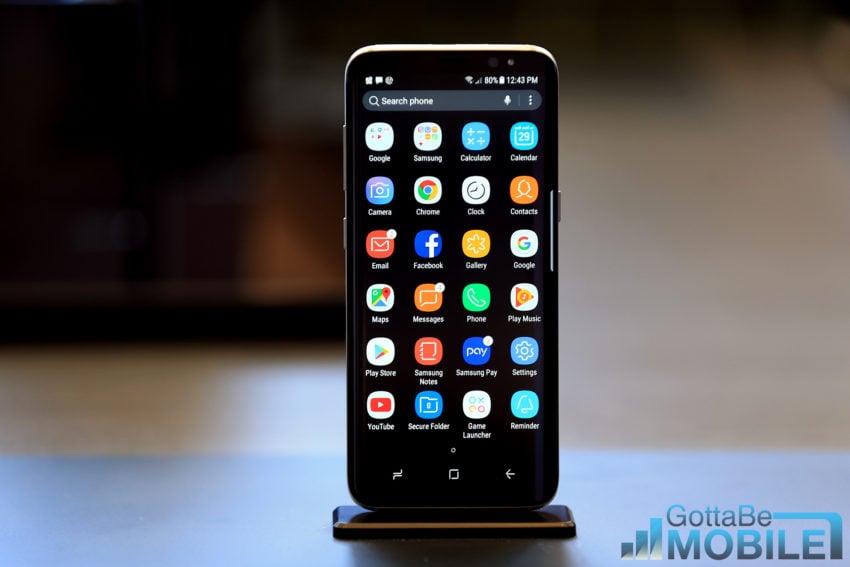 If you plan on keeping your next phone for awhile you should strongly consider waiting for the Galaxy S9 launch.
If you're the type of person that typically waits two, three, four, even five years to upgrade your phone, the Galaxy S9 is probably worth waiting for.
Samsung probably won't advertise this on stage during the Galaxy S9's launch event, but the devices should receive at least two years of major Android OS upgrades and several more years of bug fix updates and important security patches.
While it might be tempting to go with a cheaper alternative like the Galaxy S8 or Galaxy S7, their software support will be coming to an end much sooner.
Samsung typically stops upgrading devices with major OS upgrades after the two year mark which means the Galaxy S7 might not get Android 9.0 P.
The Galaxy S9's hardware also ensures the device will get robust versions of Samsung's next OS upgrades. Samsung's Android updates for older phones are often limited by aging hardware.
The Galaxy S9 should launch with an improved version of Samsung's Experience UI. Rumors point to a brand new UX complete with upgraded AI, Bixby 2.0 (an upgraded version of the Galaxy S8's personal assistant), and a take on Apple's Animoji feature on the iPhone X.
The Galaxy S9's software will reportedly include animal characters and allow users to share them with friends across messaging apps.
If you plan on keeping your next phone for several years and you want the latest features, fixes, and patches without having to install custom software, consider waiting a few more weeks to make your move.