13 Samsung Galaxy Note 8 Oreo Release Date Tips
The Samsung Galaxy Note 8 Android Oreo update is confirmed and the release date could land in the near future for users in North America and around the world.
The Samsung Galaxy Note 8 Android 8.0 Oreo update recently leaked confirming an upgrade for the company's flagship.
Samsung and its carrier partners have also confirmed plans to push a Galaxy Note 8 Oreo update and users won't have to wait long it seems.
Galaxy Note 8 Oreo Release Date
Samsung Turkey, one of the company's regional arms, claims the Galaxy Note 8 update will start arriving this month.
Canadian carrier Fido says it's planning to push the Galaxy Note 8 Oreo update in March though it doesn't provide a specific date. According to Samsung Canada, the Galaxy Note 8 Oreo update could land on March 28th.
T-Mobile's confirmed plans to release a Galaxy Note 8 Oreo update and the upgrade is now in the "Manufacturer Development" phase with one more phase to go before it's officially released to the public.
With the Galaxy Note 8's Oreo release date apparently set for March, it's important to start preparing yourself, and your Galaxy Note 8, for Android 8.0's arrival. A little prep work will go a long way toward preventing headaches and problems.
In this guide we'll walk you through some things we think you should do before the Samsung Galaxy Note 8 Android Oreo release date arrives for your device.
For some of you, this will take less than 30 minutes. For others, it'll take a lot longer.
Start Preparing Right Now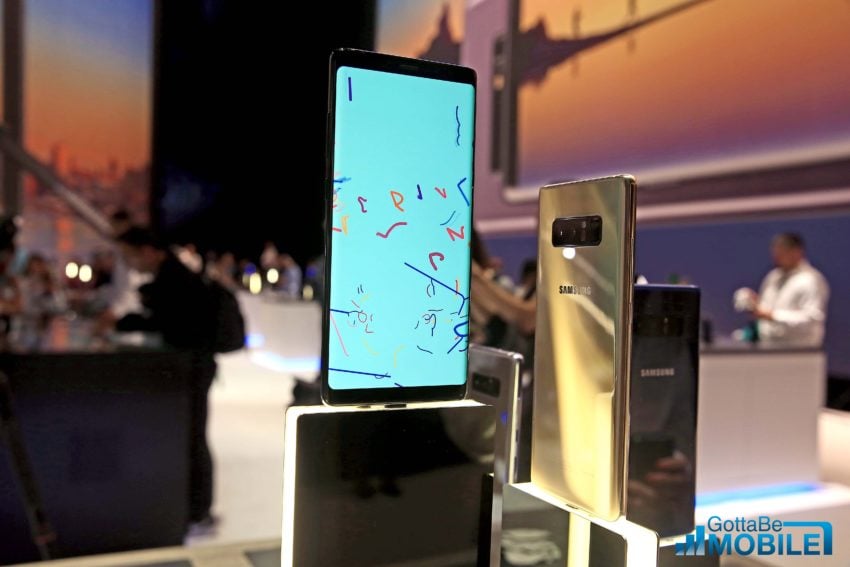 We don't have an official Galaxy Note 8 Android Oreo release date, but don't let that stop you from doing some early prep work.
There are a few things you can do while you wait for the Android Oreo update to arrive for your Galaxy Note 8. If you take these steps ahead of time you won't be scrambling to do them when the update lands for your device.
Use the free time you have to dig into your Galaxy Note 8's storage and delete any files you no longer need. This will help make room for Android Oreo (we expect it to be a hefty download) and it could speed up your Galaxy Note 8.
We also recommend regularly backing up your device's data if you aren't doing so already. You'll want to make sure everything on your Galaxy Note 8 is backed up before you download Android Oreo. This could prevent major headaches.
You can backup your files using the Samsung Smart Switch application and/or Samsung Cloud.
Samsung Cloud is located in Settings > Cloud and Accounts. If you don't have a Samsung account, you'll need one to use these features.
You should also make sure to track down all of your login information before the update rolls out to your Galaxy Note 8.
There's always a chance the update logs you out of your apps and services so you'll want to have that information handy, particularly if you rely on said apps and services to get through the day.
With a release now all but confirmed for March, now's a great time to start prepping yourself and your device for Oreo.

This article may contain affiliate links. Click here for more details.