Giving a Nintendo Switch as a Gift? 5 Things to Do First
This is what you need to do before you give a Nintendo Switch as a gift. You might think you can just wrap it up and put it under the tree, but there are some things you should do before you wrap the Switch up.
Spending a little time now will help make sure the recipient can start playing as soon as they unwrap. This is especially important with the Switch, which might be a gift that the person will want to take with them to another house on Christmas morning.
Yes, you will need to open up the box and do a bit of setup, but the recipient will appreciate it. This is something you'd need to do when it is opened up later this month anyway, but it may be harder to do then when everyone else is trying to do the same thing.
Update the Nintendo Switch
Nintendo delivers Switch updates fairly regularly. These fix problems, deliver new features and upgrade security. These updates vary in size, but if you bought the Switch brand new, there is a very good chance that you will need to download and install the update before playing any games.
Take the Nintendo Switch out of the box and connect it to WiFi. You will see a prompt that there is an update during the setup process or right after. Download and install this ahead of the Christmas morning rush.
If you want to manually check, go to System Settings -> System -> System Update and then proceed according to the on-screen directions.
Install and Update Games
While most people are buying games on cartridge, there are still updates to install. If you bought them games as gifts, put them in the Switch and try to start the game. If there is an update it will prompt to install the update for the game.
Return to the HOME Menu and launch the game.
The update will be downloaded and installed automatically.
Once the update is installed, the newest version number will be displayed on the title screen.
If you are buying digital games, you will want to start downloading the game and now, instead of right when the Switch is opened. This may seem like it takes some of the fun out of opening the present, but it will get the recipient to playing faster.
Set Up Parental Controls
The Nintendo Switch Parental controls allow you to control how much time kids spend on the Switch, limit what they can do online and if games are appropriate for kids. You can use an app on iPhone or Android to set limits and control game time.
Here's more from Nintendo and you can download the app or iPhone or Android to get started.
Charge the Switch
The Nintendo Switch battery is rated for 2.5 to 6 hours when fully charged. It . will have a charge when it comes from Nintendo, but it may not be a full charge. We highly recommend charging the Switch fully and then turning it off before you wrap it up.
If you decide to get a battery pack, here are some great options that you can use to extend the Switch battery life.
Setup Nintendo Switch Online and Download the App
The Nintendo Switch requires a subscription for online access and an app for voice chat. There is a free trial, so you may want to wait until Christmas eve to set that up, but it's something to plan for.
We recommend downloading the Nintendo Switch Online app for iPhone or Android now to be ready. You can do this on your device or on the device for the gamer.
13 Best Nintendo Switch Battery Packs & Chargers in 2019
Anker PowerCore+26800 PD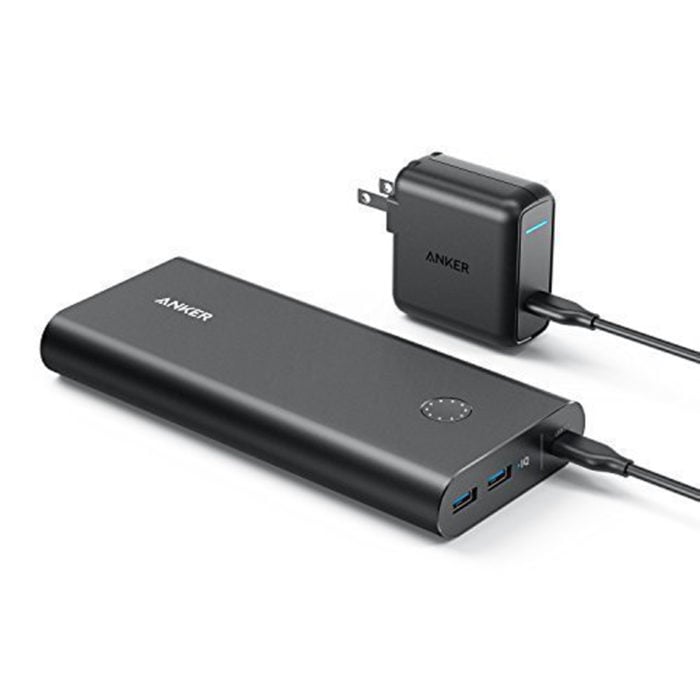 The Anker PowerCore+26800 PD is a smartphone charger that outputs enough power to charge your Nintendo Switch.
This updated Anker PowerCore+ has higher voltage limits than the model it replaces and a 26800 mAh battery inside. Two full-size USB ports let you charge a smartphone or tablet quickly. It's the built-in USB Type-C port that has the voltage the Nintendo Switch requires for charging and gaming. The battery charges the console in just 4 hours.
There is just one downside to using the Anker PowerCore+26800 PD to keep your Nintendo Switch charged. You must keep the 1-pound battery in your lap as you game. Aside from that, it's definitely worth the $99.99 it costs from Amazon.

As an Amazon Associate I earn from qualifying purchases.