Here's When to Expect the Galaxy S8 Oreo Release Date
A Wi-Fi certification and a new Samsung app update are the latest in a series of signs pointing to an imminent Galaxy S8 Oreo release date.
The Samsung Galaxy S8 Android 8.0 Oreo update continues to make progress in public beta as the company looks to finish up testing for the Galaxy S8 and Galaxy S8+. The company is now on its fourth beta and it recently expanded the program to additional countries including France, Germany, Poland, and India.
Despite this progress, Samsung still hasn't confirmed a precise Galaxy S8 Android Oreo release date and it's unclear when that announcement will come.
Samsung remains mum about its plans for the Galaxy S8 Android 8.0 Oreo update, but we've seen several clues emerge as we push toward the end of the year, and these clues help us narrow down the start of the highly anticipated Galaxy S8 Android 8.0 Oreo roll out.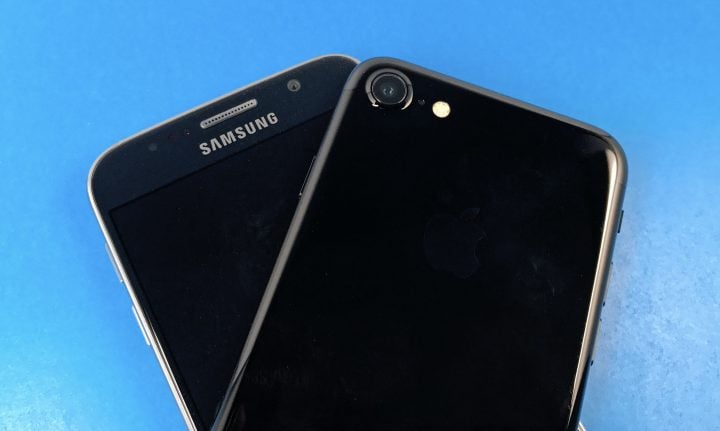 The latest clues come from Samsung itself. They don't come from a blog post outlining its plans, rather, they come in the form of a Wi-Fi certification and an update to the Samsung VR application.
It appears one major hurdle is out of the way with the Galaxy S8 getting a new Wi-Fi certification at the Wi-Fi Alliance. This re-certification is important because the device's been certified running Android 8.0. This is a big step toward the public release and it means a release in the United States and Canada is getting close.
The company's also updated its Samsung VR Video app with support for the new Galaxy A8 and Galaxy A8+. According to the change log, the Samsung VR app also comes with Android 8.0 Oreo support for the Galaxy S8, Galaxy S8+, and the Galaxy Note 8.
These are clear signs of progress as Samsung lays the groundwork for the eventual start of the Galaxy S8's Android 8.0 Oreo update.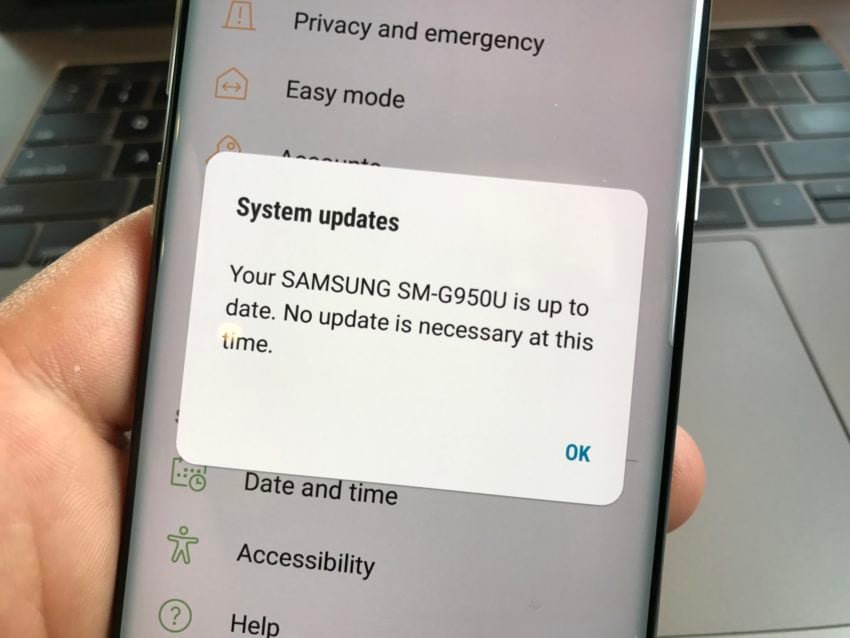 Neither of these clues reveal a Galaxy S8 Oreo release date, but their arrival means we're getting close. And, as of right now, all roads lead to a release in early 2018.
Earlier this month, a Samsung rep from the company's beta program claimed the Galaxy S8 Android 8.0 Oreo update would push out in January or early February.
This timing lines up perfectly with an earlier announcement from Samsung Turkey in which the regional arm said it planned to roll out the update out in Turkey in early 2018. It didn't provide specifics.
All of this closely matches the release protocol the company used for its Android Nougat release.
Last year, the company released its Galaxy S7 Android Nougat beta on November 9th. The Galaxy S8 Android Oreo beta started on November 2nd.
On December 30th, Samsung ended the Galaxy S7 Nougat beta and just a few days later, on January 5th, the company started rolling out the Galaxy S7 Android Nougat update.
So unless something goes horrifically wrong during its latest round of testing, it's looking more and more like the Galaxy S8 Oreo release date will land in January. For some users.
We expect the first Galaxy S8 Android 8.0 Oreo update to roll out in early 2018, but it'll be weeks before most Galaxy S8 users receive their upgrade from Android 7.0 Nougat.
Exact timing will vary based on model and region. Huge markets like Korea and the United States are typically first in line to major Android upgrades.
And Samsung's Oreo update is indeed a major upgrade for the Galaxy S8. The beta currently carries a long list of features including improvements to the home screen and quick panel, Samsung Keyboard upgrades, new Edge features, custom colored folders, improved privacy in the Photo Gallery, and clock enhancements.
For more on the Galaxy S8 Android 8.0 Oreo update, take a look at our roundup below.
5 Reasons Not to Install Galaxy S8 Oreo Beta & 11 Reasons You Should
Install the Galaxy S8 Oreo Beta to Help Samsung
One of the best reasons to try the Samsung Galaxy S8 Oreo beta is to help the company improve the software before it's released to millions of Galaxy S8 users around the world.
If you're sick and tired of dealing with Android problems on your Galaxy S8 (or another device), and you've got a Galaxy S8 lying around, think about trying the Galaxy S8 Oreo beta.
Samsung is encouraging Galaxy S8 Oreo beta testers to provide feedback about Android 8.0 bugs and performance issues. This way, its engineers can squash bugs ahead of the widespread release.
Thanks to the feedback from beta testers, Samsung's fixed a ton of issues with Android Oreo ahead of the official release. The latest beta delivers a long list of fixes and enhancements.
Reporting bugs is extremely easy and your feedback, no matter how small, could help the company provide a much better experience for all Galaxy S8 users.
To send feedback, you simply launch Samsung+/Samsung Members and post your report under the appropriate menu.
Again, registration will end on January 5th so those of you looking to help need to signup soon.

As an Amazon Associate I earn from qualifying purchases.