You Have to See This Hilarious Nissan Titan No Lazy Horses Ad
You may have seen a Facebook Live video of horses wandering around a pasture and wondered, what on earth is this about. It is the teaser for Nissan's new No Lazy Horses ad, which is the best truck ad we've seen in a long time and worth a watch for the pure entertainment.
Nissan is reaching out to younger truck buyers who favor the Nissan Titan over The Ford F-150, Chevy Silverado and Ram Pickup trucks. In the ad we see an un-named pickup truck come to a halt in the mud until the hapless owner has to sing and dance to get his truck's lazy horses to go to work.
Watch this hilarious Nissan Titan ad below. The Nissan Titan features a 390 horsepower 5.6L Endurance V8 gasoline engine standard, which gives you a lot of power.
We took the 2017 Nissan Titan Pro 4X offroad through the dunes and came away impressed with where this truck could take us, and where some other trucks didn't venture. We used this pickup to cover the 5 things you need to know when you go off-road tutorial and we came away impressed with the smart storage inside under the seats, handy lighting options, go anywhere capabilities (including a skid plate we put to good use) and the modern look of this truck.
While Nissan is using humor to reach a younger audience they want people to know this is a truck that's ready for work and a real contender. "TITAN is a serious truck that has very serious reasons it should be considered by people shopping for pickups," said Billy Hayes, division vice president, LCV and Trucks, Nissan North America, Inc. "But that doesn't mean we can't have fun getting the message across."
The base Nissan Titan starts at $29,850 and $32,610 with 4WD. The Titan is available in Crew Cab, King Cab and Single Cab, and five grade levels: S, SV, PRO-4X, SL and Platinum Reserve. Nissan includes a 5 year, 100,000 mile bumper to bumper warranty. Check out our 2017 Nissan Titan review for more on this truck.
You Need These 10 Must Have Car Features: Find Out Why
Smart Cruise Control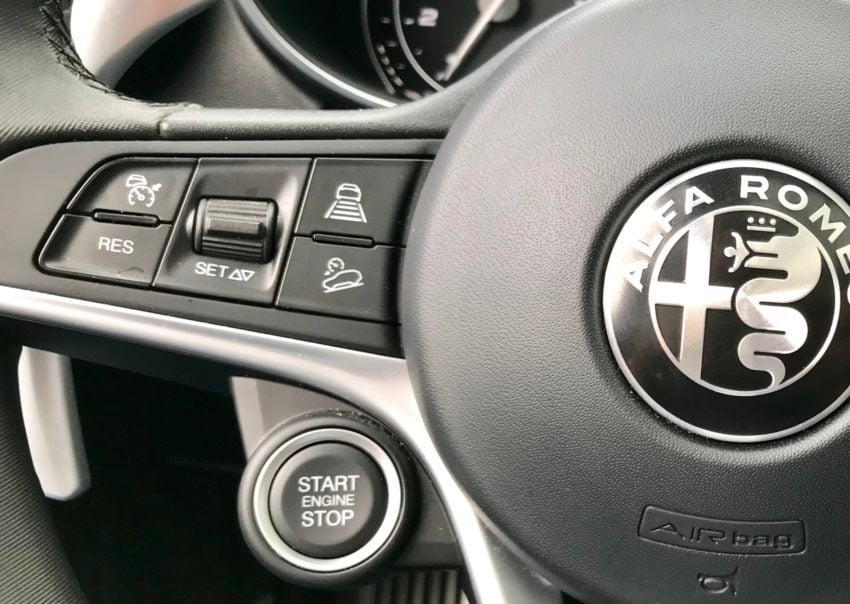 Do you hate constantly adjusting your cruise control, or giving up on cruise control because of traffic or due to a driver in front of you who keeps changing speed? You need a smart cruise control system.
Smart cruise control goes by many different names. You may see it listed as Radar Cruise, Adaptive Cruise or Intelligent Cruise control. Whatever it is called, it will allow you to set your cruise control and then stay with the flow of slower traffic.
Here's why we love it and why you need it. You get on the highway and set the cruise at 76 miles per hour. You also set the distance you want kept between you and the car in front of you. There are typically three or four settings so you can be close or keep a lot of space. Now you simply steer and your car will go 76 mile per hour when traffic allows it or there is no one in front of you. When someone is in front of you going 73 mph, the car automatically slows down to keep you the distance you choose from that car. This is indispensable in traffic and on long road trips.
Not all smart cruise control systems are the same. Some of work at all speeds, while others only work above a specific limit. Some systems can bring you to a complete stop in traffic and then restart without you needing to touch a pedal.
You can find adaptive cruise control on cars as cheap as $18,500 like the Toyota Corolla, and as an option on many cars below $30,000. Even on pricier cars you may need a higher trim level or special package to get this feature.