How Long Does the Samsung Galaxy Nougat Update Take?
How long will the Samsung Galaxy Nougat update take is a common question we get from friends, family, and readers. Mileage will vary but this guide will help you ballpark the time necessary to get that brand new update on board your Galaxy S8, Galaxy S7, or another device.
Samsung's Android 7.0 Nougat update is moving out at warp speed as we push into the summer months. Some users, like Galaxy S8 and Galaxy S7 owners, are getting new Nougat builds that deliver enhancements and fix bugs. Others are receiving Android Nougat for the first time.
Galaxy smartphone and tablet users are curious about a great many things including Nougat's features, its performance, and its various problems. Many users are also interested in the amount of time it takes to install Nougat onto a device.
Unfortunately, we can't provide you with a definitive answer. The amount of time is going to vary based on your skill level, the device you have in your possession, and the update itself.
We can't provide you with an exact time but we can help you determine how much time to set aside if and when Nougat, or a new Nougat build, appears for your phone or tablet.
Assuming you've prepared for the update and you're connected to a fast Wi-Fi network, installing Android Nougat could take just a few minutes to complete. If you haven't prepared, the process could take a lot longer.
This guide gives first Android Nougat users some recommendations and it also outlines what you can expect from Nougat bug fix updates.
Let's start what to expect if you're installing Samsung's Galaxy Nougat update for the first time.
Samsung Galaxy Nougat Pre-Installation
Before you install an Android Nougat update on your Galaxy phone or tablet, you'll want to prepare. Even the smallest Nougat bug fix updates can cause problems and this prep work will help keep issues to a minimum.
If you've already backed up all of your files, check in with your IT department (if you have one), you should be good to go in just a few minutes. If you haven't done anything to prepare for Nougat, you might need an hour or more to ensure that you and your device are ready to roll.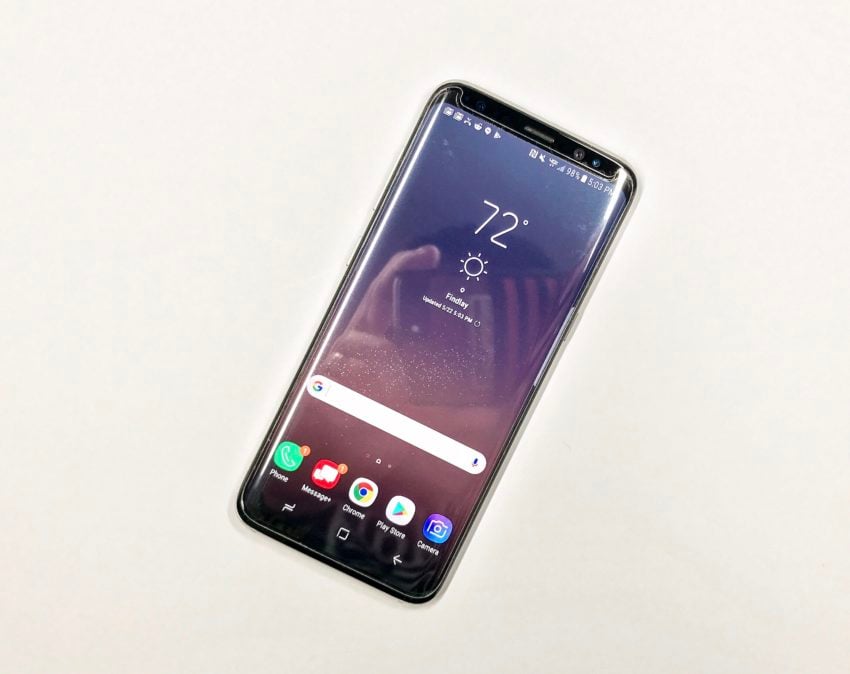 We've put together a pre-installation guide that will take you step-by-step through the process we use before we install Android updates on Galaxy smartphones and tablets.
You don't need to follow every single step there. At the very least, you'll want to make sure your important files are backed up for the move.
Checking your backups is optional but there's always a chance for something to go wrong during the transition from Marshmallow > Nougat and from one Nougat build to another. It's always better to be safe than sorry, particularly if you store sensitive data on your device.
Android Nougat Download Time
If you're moving from Marshmallow to Android Nougat for the first time, expect your update to be over 1GB. There are a few exceptions, some of the updates for mid-range devices are smaller, but most Android 7.0 update from Samsung are over a gigabyte.
If you're able to procure a high-speed Wi-Fi connection, your Nougat download could finish up in as little as five minutes. If you're using a slow Wi-Fi network, the download could take upwards of 15 minutes.
Make sure you monitor the download for issues as it makes progress. Android Nougat installation problems are extremely common.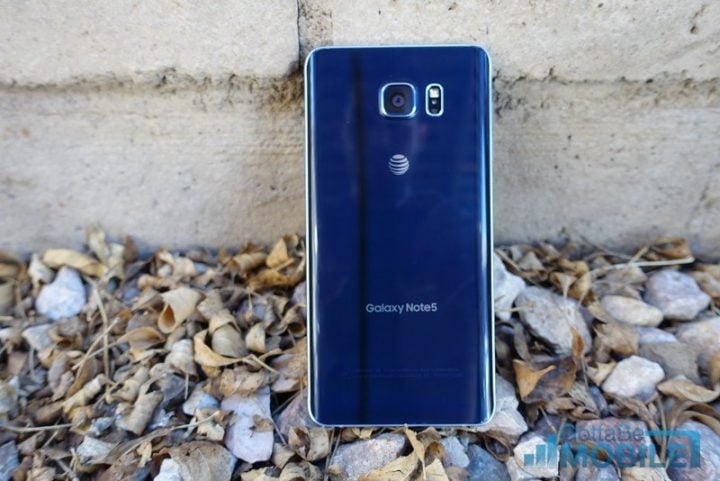 If you're already on Android Nougat and you're installing a bug fix update, your update is probably much smaller. Some patches have been just a few MB. We've seen others that are several hundred MBs.
We recently downloaded a Samsung Galaxy S7 security patch and it took just a few seconds to download over a high-speed Wi-Fi network.
Android Nougat Installation Time
The actual installation portion of the process will take longer than the download.
If you're installing Android Nougat for the first time you're dealing with a pretty large file. Installing Nougat on the Galaxy S7 and Galaxy Note 5 for the first time took about 15 minutes. If you missed security patches and bug updates along the way, your installation process could take significantly longer.
We recommend putting aside 20-30 minutes to monitor your device's transition from Marshmallow to Android 7.0 Nougat.
If you're downloading a Nougat bug fix update to your phone or tablet, your update shouldn't take more than 10-15 minutes or so to install. It will, of course, depend on the size of the update.
If your update is a few MB, it should take less than 10 minutes. If it's several hundred MB, you could be looking at 10 minutes or more of install time.
Samsung Galaxy Post-Installation
Once the installation wraps up you might need to spend some times logging back into your various apps and services. This is sometimes happens after making a move from one version of Android to another.
You'll also want to spend some time making sure your important files are still there. You'll also want to test out your core applications and services to make sure they're agreeable with Nougat.
If this is your first time using Android 7.0 Nougat, you might need to spend 30 minutes or more getting settled in. If you're simply moving from one Nougat build to another, you probably only need a few minutes to get acclimated.
All in all, we recommend putting aside an hour of time to properly make the transition from Marshmallow to Nougat. Less, and perhaps much less, if you're installing a bug fix update.
3 Reasons Not to Install Galaxy S8 Nougat & 5 Reasons You Should
Install It If You Want to Improve Your Security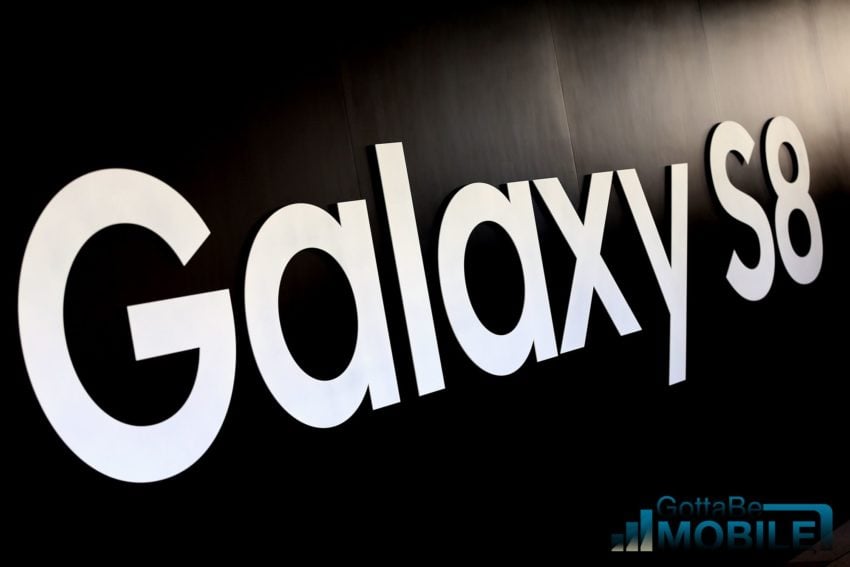 If your Galaxy S8 or Galaxy S8+ recently got a software update notification there's a good chance it's because Samsung and/or your carrier is pushing new security patches to your device.
Samsung is committed to rolling out monthly security updates to keep your smartphone safe. The latest update, the July patch, brings patches for 65 Common Vulnerabilities and Exposures (CVE) and 16 patches that were crafted for Galaxy-branded smartphones like the Galaxy S8.
The Galaxy S8 and Galaxy S8+ recently got updated with Samsung's July security update. The patch is currently rolling out in Europe and in the United States where T-Mobile's pushed it live.
If you value your device's security, and there are patches on board your new Nougat build, you'll probably want to download the update shortly after the prompt appears.
You can read more about Samsung's security patches over on the company's security bulletin.

As an Amazon Associate I earn from qualifying purchases.