The iPhone X is going to be tough to find in stock at least through Christmas. This is how to buy the iPhone X, or iPhone 10, so that you get one as fast as possible. We'll walk through how to pre-order the iPhone X, but you should also study up on the iPhone X pre-order tips that we've put together from years of ordering iPhones.
Once you walk through the whole set of tips to figure out what carrier you want, storage size you need and what color to buy you're ready to go. There are three ways to buy the iPhone X on day one.
At this point you should plan to pre-order. There will be limited quantities in store, but you're better off pre-ordering and using waiting in line as a backup strategy. Apple Stores and some carriers plan to open up early on November 3rd, but pre-order if you can.
You can buy the iPhone X from Apple, from your carrier or from a retailer like Best Buy. We expect that you will have the best luck buying directly from Apple. If you go that route, you will be able to buy on most carrier payment plans. The good news is that you can go through the steps of buying the iPhone X right now from Apple.
It's also a good idea to check your carrier and to check with Best Buy to walk through as much of the process as you can before 3 AM rolls around and the websites get flooded with people trying to pre-order.
1. Open the Apple App or go to the Apple website.
2. Click or tap on iPhone X.
3. Chose Replace this iPhone or Buy a New iPhone.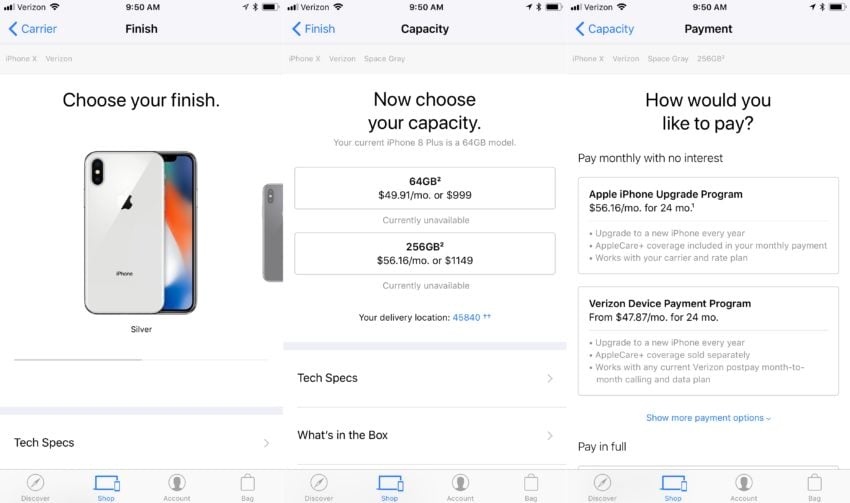 4. Pick the Color, Storage and how you want to pay for the iPhone X.
5. Tap on the Heart in the upper right if you are doing this before pre-orders start.
6. When sales are live tap or click on continue and then pay for your iPhone or complete the carrier payment information.
This is all you need to do to buy the iPhone X through the Apple Store. You can use your carrier app, the carrier website or Best Buy's website to buy the iPhone X through that retailer.
If you save your iPhone X as a favorite, you can go to your account when the sales start, tap on the iPhone in your favorites and it will take you directly to that option you want, the carrier and payment method. This way, all you need to do is tap on Continue and buy your iPhone X. This will save you precious time when the app and the website are overloaded.
The Best iPhone X Cases
x-doria Defense Lux iPhone X Case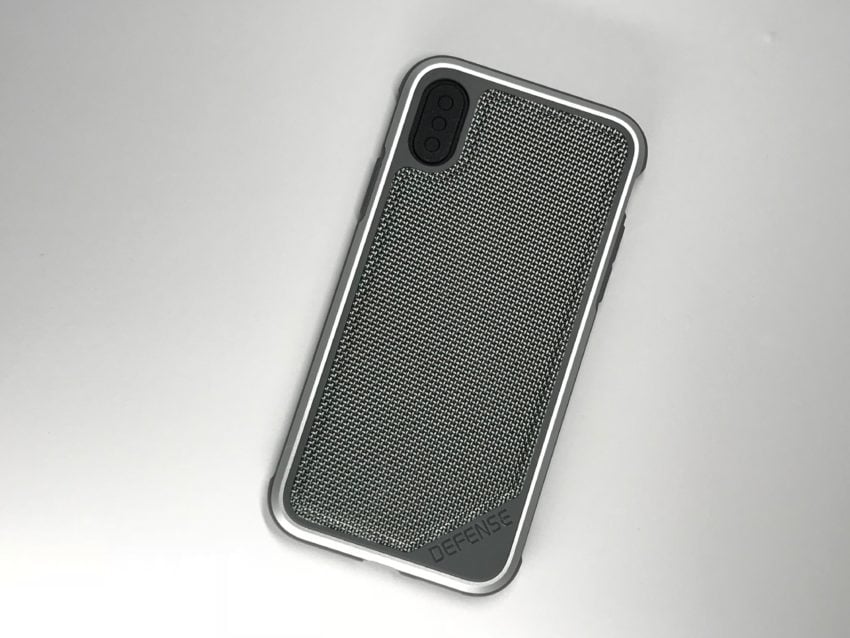 The x-doria Defense Lux iPhone X case is amazing. This case looks great, feels awesome and offers military grade drop protection without adding much bulk.
We love the look of this case in Ballistic Nylon and Black Carbon on the iPhone X. These cases not only offer a cool look, but the back is actually textured like the material listed. The Ballistic Nylon case has a soft, but grippy feel to the back just like you'd expect from looking at it. The Black Carbon feels like textured carbon fiber and looks awesome.
We didn't mean to, but we did drop our iPhone X in this case and our doorbell camera caught it on video. The case iPhone survived without any problems.
x-doria designed this case to protect your phone from drops up to 10 feet on concrete and there is . sound channel to direct the speaker towards you instead of straight out the bottom. The raised edge keeps the screen safe when setting the phone face down on a table.
$34.99 at x-doria

As an Amazon Associate I earn from qualifying purchases.