How to Fix Bad iPhone SE Performance
Some iPhone SE users are complaining about performance problems including lockups, freezes, general, lag, and random reboots. These issues are extremely common and you'll find them across Apple's iPhone lineup.
If your iPhone SE starts to exhibit lag or frequently reboot itself, you don't need to schedule an appointment to see a Genius at the Apple Store. There's a very good chance you'll be able to solve your performance issues from your home in a matter of minutes, seconds even.
In this guide we'll show you a few ways to fix iPhone SE performance issues should they arise after an iOS update or completely out of the blue.
Restart Your iPhone SE
If you start noticing performance issues like lag and lockups, try restarting your iPhone SE. Hold down the power button, slide to turn it off, leave it off for a minute or so, and then turn it back on to check performance.
You can also try hard resetting the phone which is done by holding down the power button and the home button at the same time until the Apple logo appears.
Update Your iPhone SE
If you're running an outdated version of iOS 15, consider downloading the latest software to your iPhone SE.
To check what version of iOS 15 you're currently running, go into Settings, then About, and check under Version. If you aren't running the latest update, you'll want to upgrade.
To do that, head into Settings, then General, then Software Update. If a new update is available, you'll be prompted to download and install new firmware. Make sure you read reviews before you make your move.
Note, the iPhone SE won't get upgraded to iOS 16 or future versions of iOS.
Delete What You Don't Need
If you've owned your iPhone SE for awhile you've probably accumulated a ton of data on your device's internal hard drive. Photos, videos, apps, things of that nature.
Some people are really good about keeping their device's hard drive clean, others not so much. If you fall into the latter category, it might be time to examine the contents of your phone because clutter can slow down your iPhone.
To do this, head into your iPhone SE's Settings, go to General, and tap on iPhone Storage. There, you'll get a detailed look at what's taking up space on your device.
Go down the list and decide what to keep and what to delete. You'd be surprised how much space Messages and Videos take up on your phone.
If you're running a newer version of iOS on your iPhone SE, you will also get some personalized recommendations about how to free up space on your device.
Stop Auto Downloads
Automatic updates are extremely useful if you're bad about keeping your apps and services updated with the latest features and fixes. Auto downloads are useful, but they can also slow down your phone.
If you don't mind manually updating your applications on the App Store, try disabling Automatic Downloads on your iPhone SE and see if you get a boost.
Head into your Settings app, then App Store. Once you're in there, toggle Apps and App Updates, located in the Automatic Downloads section, off.
You might toggle the other options off as well. You can always turn them back on later.
Clear Browser Cookies & Data
Clearing your browser's cookies and data will free up memory which could help speed up your iPhone SE.
If you use Safari on your iPhone SE, head into your Settings, then Safari, and then go down to Clear History and Website Data. Give it a tap.
Tapping on this button will remove your browsing history, cookies, and other data from Safari. Your history will also be cleared from any other devices signed into your iCloud account. If that sounds good to you, tap Clear History and Data again.
If you use Google Chrome on your iPhone SE, you'll want to head into Chrome and tap the three horizontal circles in the bottom right corner.
A popup will appear. From there, tap Settings, then Privacy, and then Clear Browsing Data. You can now select what you wish to delete from your device.
If you're noticing serious lag on your iPhone SE, you might want to get rid of everything. To do that, select them all and then click Clear Browsing Data.
Kill Background Refresh
If you have Background App Refresh enabled, your iPhone SE will work to keep your apps updated with fresh data. It's a nice feature, but you probably don't need it turned on for all of your apps.
If you don't want or need apps working in the background, turn this feature off. You can shut it off completely or you can run down a list and toggle it off on a case-by-case basis.
To get this done head into Settings, then General, then Background App Refresh, and then toggle Background Refresh off. If you'd prefer to pick and choose, you'll need to go down your list of apps and toggle them off or on one by one.
Reset All Settings
If none of those remedies work, try resetting your iPhone SE's settings to their factory defaults. To do that, head into Settings, then General, then Transfer or Reset iPhone, then tap Reset, and select Reset All Settings at the top.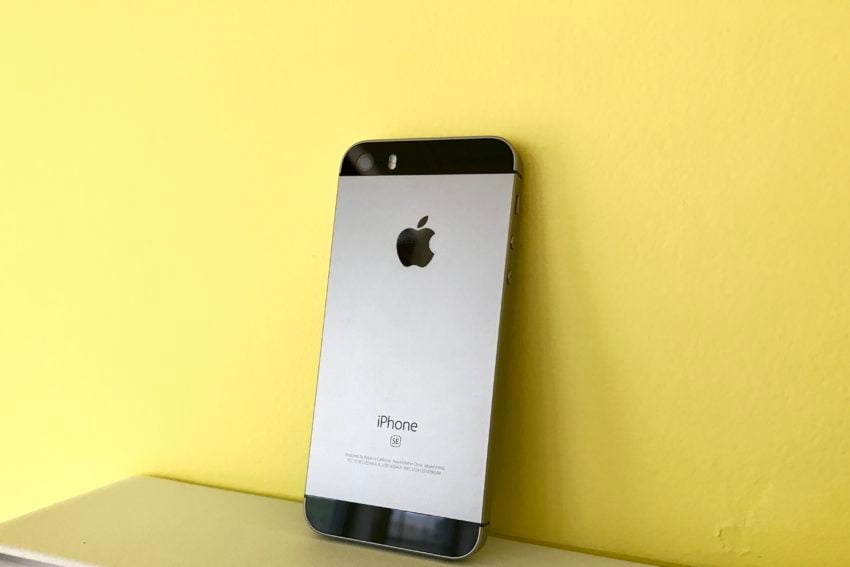 Before you do this, make sure you have your Wi-Fi passwords handy. This will cause your iPhone SE to forget its known connections.
Downgrade
If the current version of iOS 15 isn't performing well on your iPhone SE, you can try downgrading to an older version assuming the path back is available.
If you're fine with dropping your phone down to older software, take a look at our guide to downgrading iOS. It will hold your hand through the entire process.
Start Again
Wiping your iPhone SE and starting over is a tedious process, but it could have a dramatic effect on your device's overall performance.
Before you make this move, make sure your data is properly backed up via Finder/iTunes or Apple's iCloud service. That way, if you don't see any improvements, you can easily restore from a backup.
Once you've made a proper backup, head into your iPhone SE's Settings, then General, then Transfer or Reset iPhone, then Reset, then Erase All Content and Settings and get the ball rolling.
4 Reasons Not to Install iOS 16.3 & 11 Reasons You Should
Install iOS 16.3 for Better Security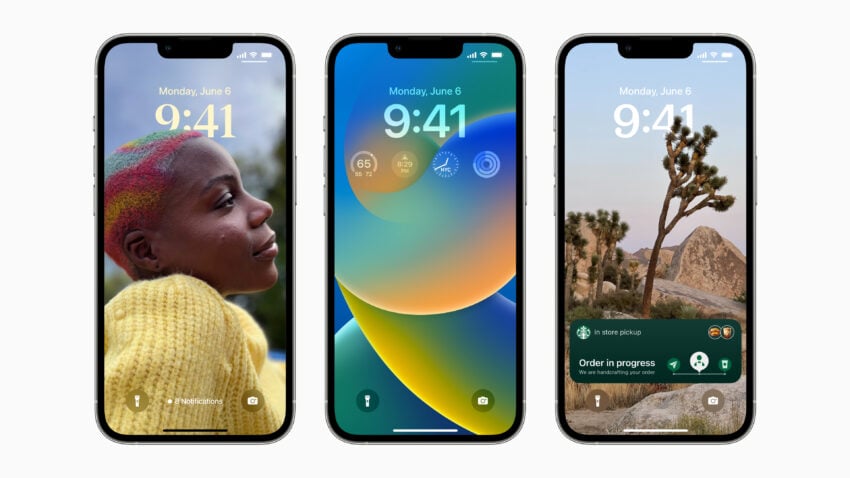 If security is important to you, think about installing Apple's iOS 16.3 update right away.
iOS 16.3 brings 12 new security patches (including one for the Weather app) with it and you can learn more about all of those right here.
In addition, the software comes with support for physical security keys for Apple ID. These will beef up your account security by requiring a physical security key as part of the two factor authentication sign in process. Learn more about the change right here.
If you skipped iOS 16.2, you'll get its changes with iOS 16.3. iOS 16.2 brought a ton of important security patches with it and you can dig into the details on Apple's security site.
The update also brought end-to-end encryption to iCloud, iMessage, iPhone backups, Notes, Photos, and more. If you want to learn more about it, head over to Apple's guide.
If you decided to hold off on installing iOS 16.1.2, you'll get its solitary security patch with your upgrade. Learn more about it right here.
If you skipped iOS 16.1.1, you'll get its security patches when you upgrade. You can learn more about them right here.
If you missed the iOS 16.1 update, it brought 19 security patches to the iPhone and you can learn about the particulars of those over on Apple's website.
If you failed to download iOS 16.0.3, it had one security patch on board, a fix for a potential exploit within the Mail app. For more about the fix, check out Apple's security site.
If you're still running iOS 15 your iPhone, you'll get a bunch of other patches when you upgrade.
iOS 16.0 brought a ton of security patches to the iPhone. If you're interested in the exact nature of these improvements, you can read about them over on Apple's security website.
In addition to those patches, iOS 16 brings some additional enhancements to privacy and security including Safety Check which, according to Apple, will help "people in domestic or intimate partner violence situations review and reset the access they've granted others."
The feature also resets system privacy permissions for apps and restricts Messages and FaceTime to the device on hand.
Apple's also made some improvements to Passkeys in Safari. iOS 16 brings a brand new sign-in method that's end-to-end encrypted and safe from phishing and data leaks.