How to Fix Xbox One Won't Connect to Xbox Live Errors
It's frustrating when your Xbox One won't connect to Xbox Live. That's why you need to know how to fix this error the moment it happens.
Xbox Live errors are frustrating because the console connected to your TV is one part of two halves. To get the most of Xbox One, you need Xbox Live. It's Xbox Live that allows you to share your video clips and screenshots with other people. Without Xbox Live you can't buy games and your digital games may not launch. Your console won't back up your saves either.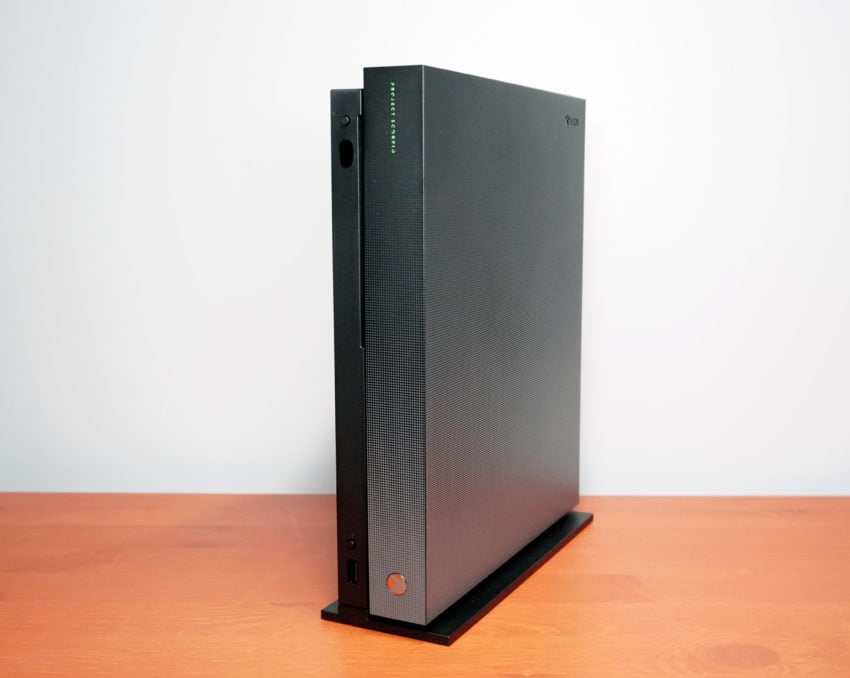 Read: Is Xbox Live Gold Worth Buying?
Problem is, a variety of issues can cause the Won't Connect to Xbox Live error. Slow and malfunctioning internet make it hard for Xbox One to reach out to the service. Also, technical issues on Microsoft's end can keep Xbox One, Xbox One S and Xbox One X consoles from syncing Achievements, uploading captures and opening entertainment apps.
Read: 12 Common Xbox One Problems & Fixes
Here's how to fix Xbox One Won't Connect to Xbox Live errors so that you can game problem free.
How to Fix Xbox One Won't Connect to Xbox Live Error with a Refresh
When you're connected to the internet, the Home area on your Xbox One console gets all its images and content links from Xbox Live. For whatever reason, Xbox One consoles will sometimes fail to pull this information down. Luckily, it's easy to fix.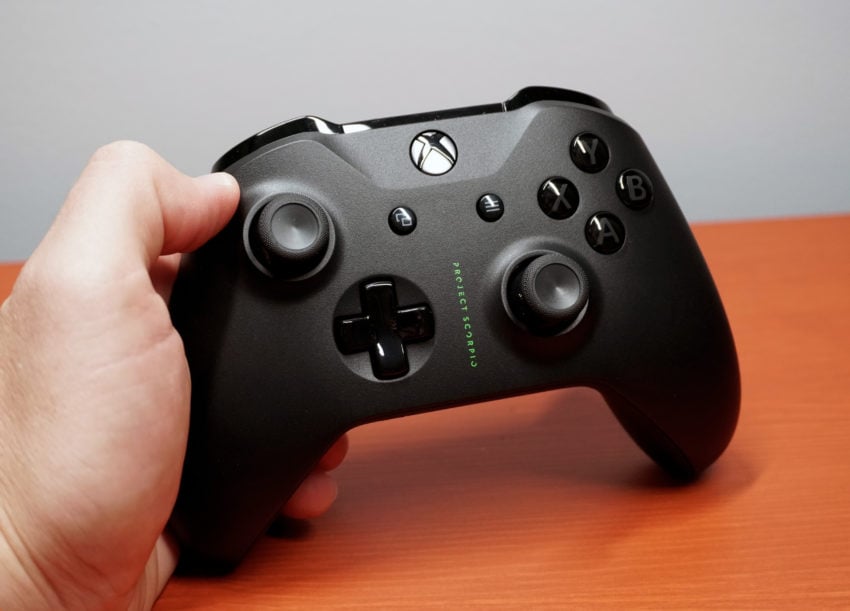 Try refreshing Xbox Home. Hold down the left trigger, the right trigger and press the Y button on your controller at the same time. This forces the console to reach out to Xbox Live again to fill your Xbox Home screen.
How to Use a Restart to Fix Xbox One Won't Connect to Xbox Live Errors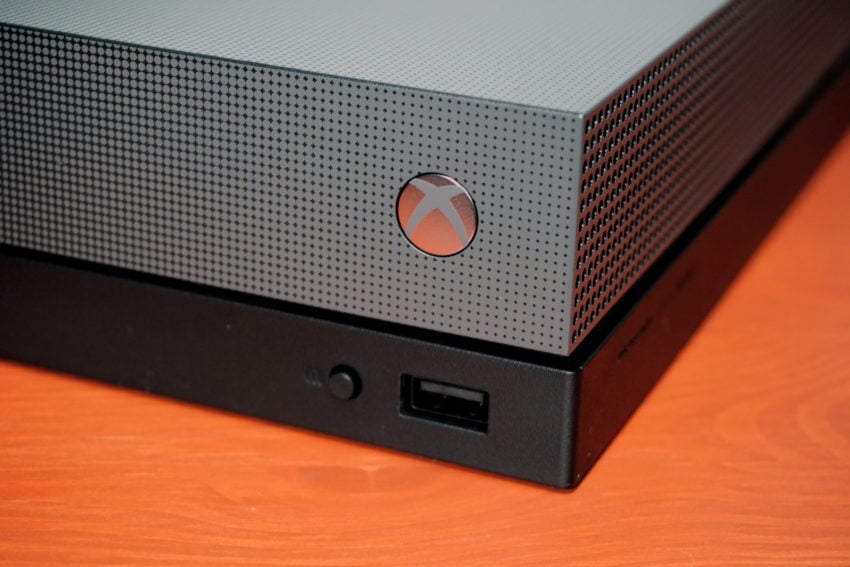 The longer your Xbox One runs, the more unstable it gets. A software glitch could cause your console's failure to connect to Xbox Live. Restart your console and clear any glitches by holding down the power button on the front of your console until it cuts off completely. Press the power button again to turn the console on again.
Read: How to Fix Xbox One Kinect Problems
How to Stop Internet Problems From Keeping You From Connecting to Xbox Live
Your Xbox One won't connect to Xbox Live if you don't have a solid high-speed internet connection.
If you have a wired network, check your Ethernet cable before you do anything else. Disconnect the cable from the back of your console and plug it in again. Do the same on the end of the cable connected to your router.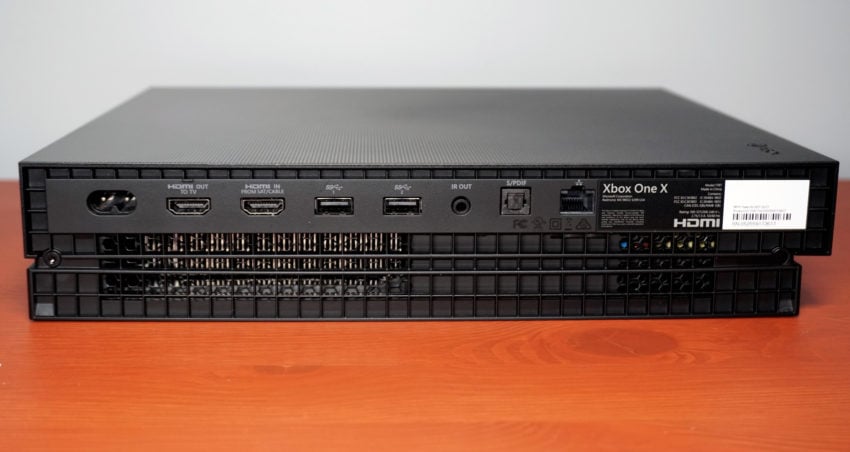 If you regularly connect to Xbox Live by tethering from your smartphone, that could cause your Xbox Live connection problem. Mobile networks are getting faster all the time, but there are large pockets in every city or town that have bad coverage.
Check your carrier's coverage map to be sure you don't live in an area with bad reception if you can't avoid tethering. Really, you should only resort to tethering your console to connect to Xbox Live in an emergency. Game updates and software upgrades may eat all your plan's high-speed data.
Bandwidth and high-speed internet shouldn't be a problem for Xbox One owners that use Comcast Xfinity, Spectrum, Verizon FiOS or another broadband provider. If your console fails to connect to Xbox Live, use your phone to test your network and confirm that it's working properly.
All three Xbox One consoles have a built-in network troubleshooter that you can use to diagnose problems with your connection to the internet.
To use it, press the Xbox logo on your controller.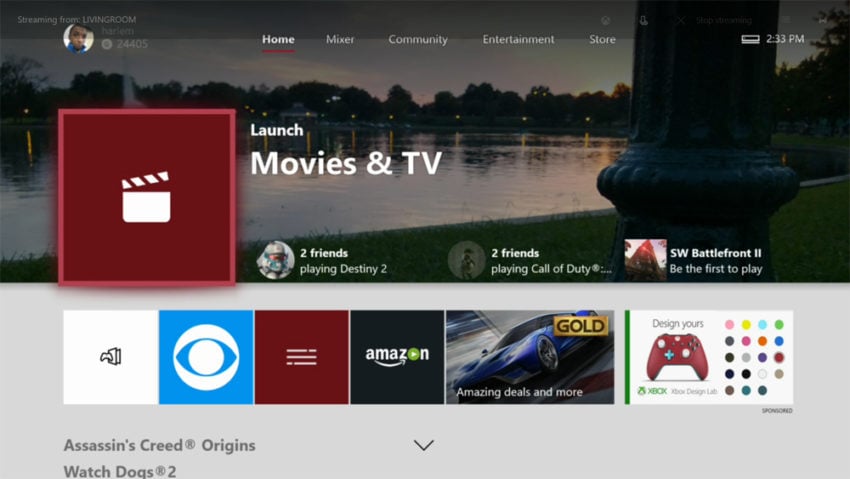 Next, use the joystick to navigate to the Settings tab in the Xbox Guide.
Select Settings from the menu.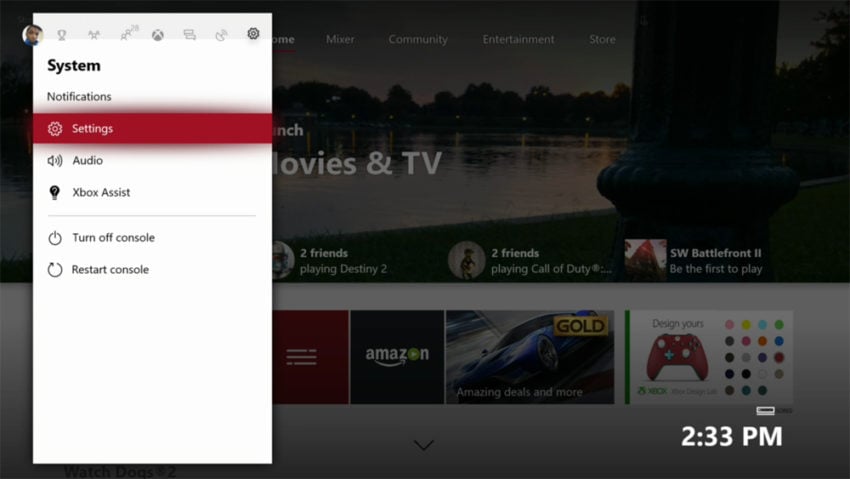 Select Network from the menu on the left side of your screen.
Select Network Settings.
Select Test Network Connection.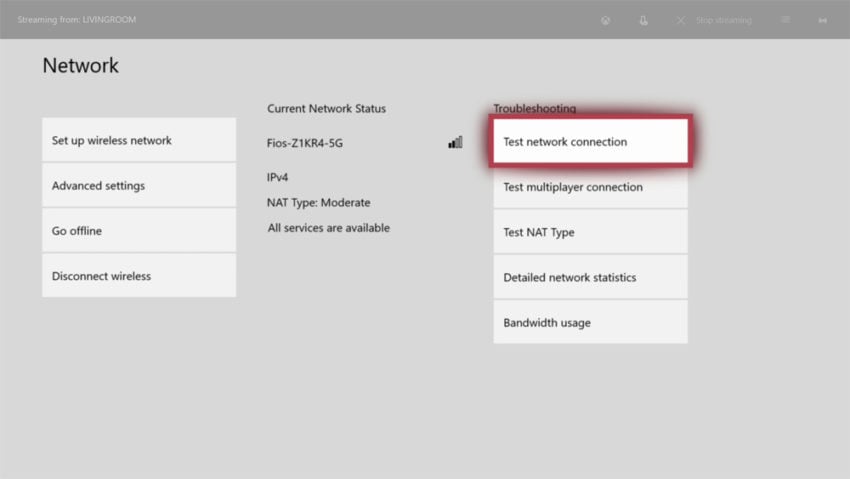 Use the utility to check your console and router for software issues that are ruining your connection to Xbox Live.
Read: How to Fix Xbox One X 4K Problems
How to See if Xbox Live is Offline
If nothing else can fix the Won't Connect to Xbox Live errors that you're getting, it's time to check on Xbox Live itself. Your console can't connect to a service that is not working properly. Thankfully, you can check to see if Xbox Live is offline on any device that has an internet connection: just go to Support.Xbox.com in your web browser. Along the top edge of the site is a notification that provides real-time information on Xbox Live.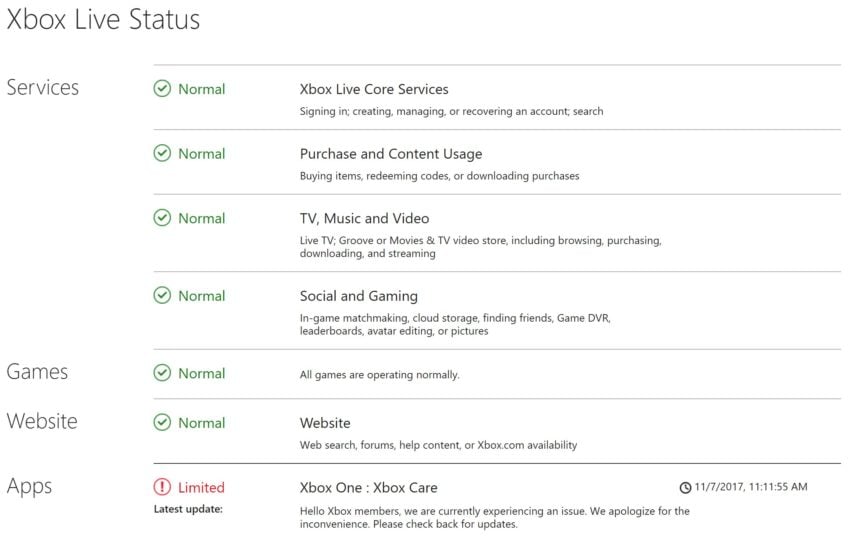 A green notification confirms that all Xbox Live features are working correctly. It's possible that there is an issue with the service that's just starting, but Microsoft hasn't caught it yet.
Yellow notifications mean that some parts of the service are having issues. Click on the notification to get a breakdown of what features are and aren't working.
Finally, a red notification means that Xbox Live is offline. If you see this notification, don't bother troubleshooting on your end. Microsoft will need to fix what's gone wrong with the service before you can download games, play online with other people or send messages.
In the meantime, you can try playing any games with single-player campaigns until the service is back up. Your console will store any Achievements you unlock and your game saves locally. Expect these items to sync to Xbox Live when the service finally does begin to work correctly.
8 Best Free Xbox Games: January 2018
Warframe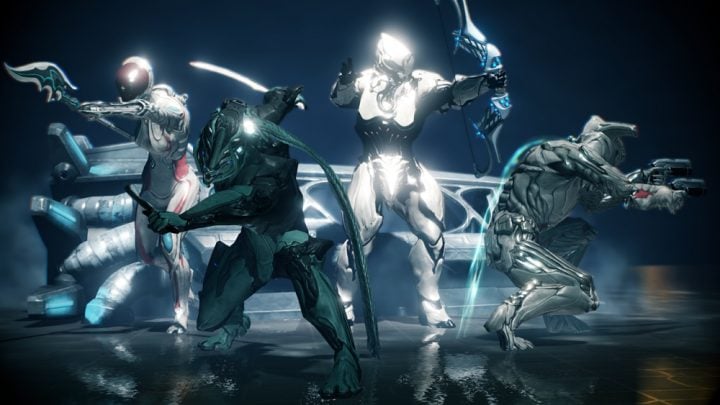 Many free-to-play games revolve around strategy or civilization building. Warframe is one of the free Xbox games that you can download now that doesn't. It's a third-person shooter.
The Tenno have just awoken after centuries of sleeping in stasis. Warframe takes its name from the suits that the Tenno use to do battle with the game's other races. There's the Greiner, who are clones of humans. The Corpus belong to a technology company with lots of robotic innovation at their disposal. Sentients consist of an alien race that's back to do battle.
Warframe features both player-vs-player combat and a single player experience.