How to Get a Free Fortnite Boogie Down Emote
Epic Games offers players the free Fortnite Boogie Down emote when they make their Fortnite account more secure. That's right an awesome free emote and your account will be safe from hackers and scammers.
Your Epic Games account is super important. It's where all your cosmetics are kept, where you link up to other consoles for cross play and it's connected to your Battle Pass. Setting this up can help you prevent Fortnite login problems later on.
Typically you need to buy or earn Fortnite emotes, which is one of the ways Epic Games is making so much money, but this one is free if you make your account more secure.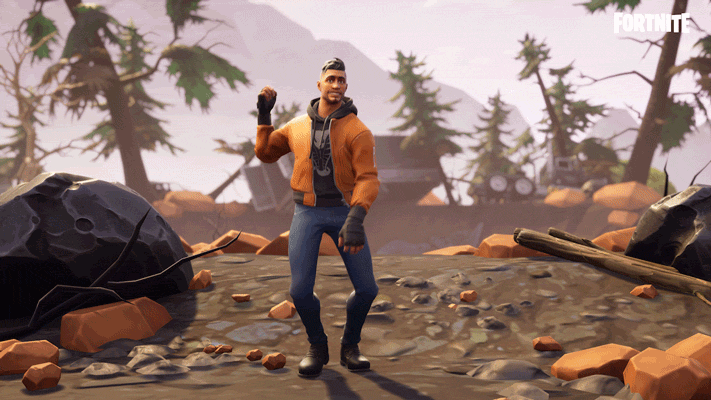 You just need to turn on two factor authentication for your Epic Games account. This is a free process and it makes your account more secure.
You're basically creating a second password for your account that constantly changes. To login to your account after turning this on, you will need your password and you will need the code that you can get emailed to you, or that you can connect to an app like Google Authenticator or LastPass Authenticator.
Login to your Epic Games Account
Click on Password & Security
Scroll down to the Two Factor Authentication section
Click on Enable Authenticator App or Enable Email Authentication.

If you use an app, you will scan the QR code with the app and enter the code the app displays to verify it is working.
If you use email, you will get a two factor code emailed to you, which you need to enter to verify that it is working.
To set this up you'll already need to have verified your account. If you haven't done this, you can resend the email to verify during the two factor authentication setup.
Want more Fortnite freebies? Check out how to get free V-Bucks in Fortnite Battle Royale.
18 Best Apps to Waste Time (2020)
Baseball Boy
Baseball Boy is a great time waster game because it only takes a few seconds to play one turn, so you can use it e en when you only have a minute or two to wait in line.
This is a timing game. You tap to swing the bat when it is lined up in the center of the arc to get a perfect hit. Each hit earns you points that you can spend towards strength, speed, bounciness and offline earnings.
I love that I can keep coming back to this game when I have a few minutes to kill and after a few turns I can increase my stats and go a little further the next time. There's a little strategy to it, but for the most part it's a great little distracting game.