How to Force Restart or Hard Reset iPhone 8
If your iPhone 8 or iPhone 8 Plus is frozen and not responding, you may need to force restart or hard reset it. This is a button combination that forces your phone to restart.
Forcing your iPhone to restart is helpful when an app freezes or it won't respond to your taps or home button presses. This process will not erase your iPhone and the only data you may lose is the last few changes you made in an app before the iPhone froze.
If you moved to an iPhone 8 or iPhone 8 Plus from another platform or if you haven't had to force restart your iPhone in awhile, you may have forgotten how to do it.
Here's how to force restart or hard reset a frozen iPhone 8 or iPhone 8 Plus.
How to Hard Reset the iPhone 8
To force reboot the iPhone 8 or iPhone 8 Plus, you don't need to touch the device's home button. The home button isn't a physical button so it may not be responsive either.
In order to force restart your iPhone 8 or iPhone 8 Plus you need to use a simple button combination. Here's how to do that:
Press Volume Up and release.
Press Volume Down and release.
Hold the Power Button for about 5-10 seconds.
After a few seconds the phone will reboot and you will see the Apple logo on screen. Your iPhone 8 or iPhone 8 Plus should then reboot and you'll need to enter your passcode if you use one.
If your iPhone 8 or iPhone 8 Plus locks up on a regular basis, you might need to update your applications via the App Store, update your software, or investigate other potential solutions.
We recommend reseting all of your iPhone's settings in the Settings app. This will cause your device to forget known Wi-Fi passwords so make sure you have those handy before you take these steps. Here's how you reset your iPhone 8's settings:
Open the Settings app on your phone.
Tap General.
Scroll down to Reset and tap it.
Tap Reset All Settings and enter your passcode if you have one.
If resetting your iPhone's settings doesn't fix the issue, you should speak with Apple customer service and see if they have a permanent solution for you.
4 Reasons Not to Install iOS 16.1.2 & 11 Reasons You Should
Install iOS 16.1.2 for Better Security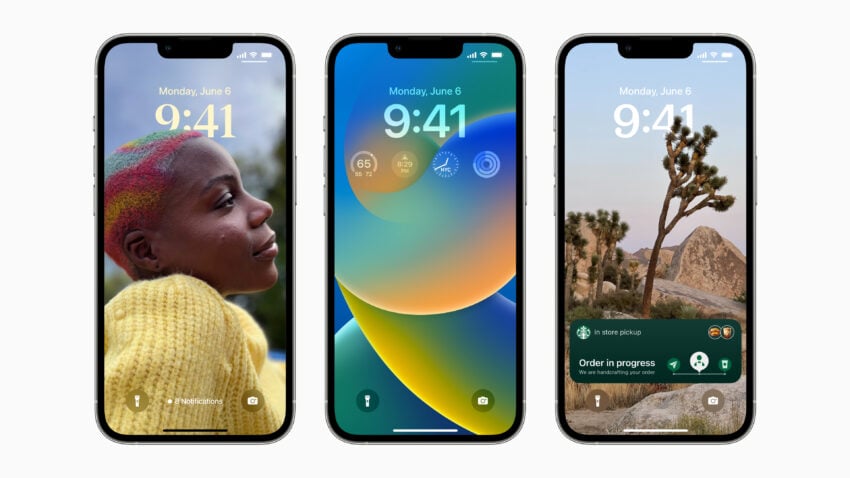 If security is important to you, think about installing Apple's iOS 16.1.2 update right away.
iOS 16.1.2 doesn't have a whole lot on board, but it does bring important security patches with it. Apple hasn't outlined those changes yet, but the company will do so right here whenever it's ready.
If you skipped iOS 16.1.1, you'll get its security patches when you upgrade. You can learn more about them right here.
If you missed the iOS 16.1 update, it brought 19 security patches to the iPhone and you can learn about the particulars of those over on Apple's website.
If you failed to download iOS 16.0.3, it had one security patch on board, a fix for a potential exploit within the Mail app. For more about the fix, check out Apple's security site.
If you're still running iOS 15 your iPhone, you'll get a bunch of other patches when you upgrade.
iOS 16.0 brought a ton of security patches to the iPhone. If you're interested in the exact nature of these improvements, you can read about them over on Apple's security website.
In addition to those patches, iOS 16 brings some additional enhancements to privacy and security including Safety Check which, according to Apple, will help "people in domestic or intimate partner violence situations review and reset the access they've granted others."
The feature also resets system privacy permissions for apps and restricts Messages and FaceTime to the device on hand.
Apple's also made some improvements to Passkeys in Safari. iOS 16 brings a brand new sign-in method that's end-to-end encrypted and safe from phishing and data leaks.