How to Reset a Frozen Galaxy S8
This guide will explain how to reset a frozen Galaxy S8 or Galaxy S8+. If your phone freezes or starts acting up, this will help owners reboot it rather than going to a carrier store for help. While Samsung's new phone is extremely fast and powerful, issues do occasionally surface.
The new Galaxy S8 and S8+ have a beautiful design with massive 5.8 and 6.2-inch screens. Samsung returned the great camera, water resistance, microSD slot and much more. However, the all metal and glass design means the battery isn't removable. As a result pulling the battery to reset an unresponsive phone isn't an option.
Read: Galaxy S8 Warranty: What You Need to Know
A quick reboot will solve almost any minor Galaxy S8 problem owners have. Which is what I tell all my friends and family to try first. So, if your Galaxy S8 or S8+ is frozen and unresponsive, below are the quick steps you can take to fix it.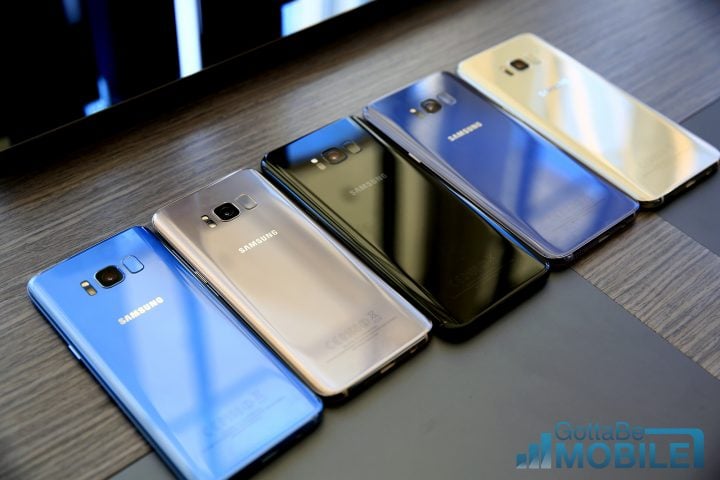 For 2017 Samsung delivered one of their most powerful smartphones ever. The Galaxy S8 and S8+ use an all-new quad-core Snapdragon 835 platform processor, and 4GB of RAM for smooth performance. The company also doubled the storage by adding 64GB, there's a microSD slot for more space and plenty to love.
That said, as more and more users pick it up after the April 21st release date reports and problems will begin to arrive. No phone is perfect, although Samsung's latest sure comes close. Overall owners don't need to worry about it freezing often, if ever, but in case it does you'll want to know how to fix it.
Read: 8 Best Galaxy S8 Screen Protectors
As we've seen in previous years, Samsung added a quick button combination that owners can press and hold to reboot a frozen Galaxy S8. This is required because the battery isn't removable. A similar method is used on the iPhone. Without further delay, here's how to do it.
Reset a Frozen Galaxy S8 or S8+
During the initial setup you likely missed this quick tip or notification, but Samsung mentions how to do what's called a "hard reset" to fix any issues or freezing. It's worth noting that resetting a frozen Galaxy S8 will not erase any data. It just reboots the phone.
"If your device is unresponsive, press and hold the Power key and the Volume down key simultaneously for more than 7 seconds to restart it."
To take a screenshot press and hold the power and volume down key simultaneously, then let go. That same button combination is how to reset a frozen Galaxy S8. Only you'll need to press both buttons at the same time, and hold down for roughly 7-8 seconds. Next the phone will vibrate, turn off, and reboot.
No data will be lost or erased, although any apps or browser windows will be closed. It's worth nothing that if it was extremely frozen or unresponsive the Galaxy S8 could boot back up into what's called a maintenance or "safe" mode. Follow the instructions on-screen to navigate with the volume keys. Scroll down to reboot, and hit power to reboot normally.
That's it, we're all done. As a quick note, this process is the same on the Galaxy S8, Galaxy S7 and S7 Edge, Note 5, Galaxy S6 and many other Samsung devices. Most Android phones actually use this button combination. The more you know, right? Now all problems should be solved and the phone is ready for use. Drop a comment below with any questions or concerns. While you're here take a look at the best S8+ cases below.
20 Best Galaxy S8+ Cases
Samsung Alcantara Case ($20)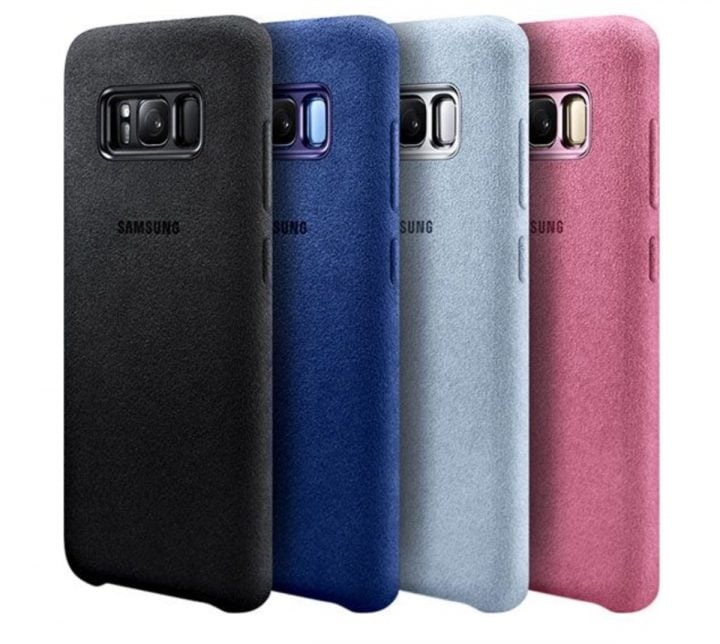 A neat case from Samsung for the Galaxy S8 is the Alcantara case. It's a beautiful and durable hard case that's covered in Suede-like material. It looks good, feels incredibly soft and is "stain-resistant" too. This is our first recommendation of many. Your phone will be safe, and look good doing it. Since it's a fabric the first few days it may shed, but that quickly went away on ours.
Samsung makes some of the best cases, of course, and this will be no exception. It comes in four different colors and looks pretty unique. Get one for your Galaxy S8+. For whatever reason, most of Samsung's best cases aren't available on their own online shop. If you want one, check out MobileFun.com for all your needs.