How to Speed Up the Galaxy Note 8 in 3 Easy Steps
This quick guide will show you how to improve performance and speed up the Galaxy Note 8 in three easy steps. Samsung's new phone is fast and powerful, but it can always be better. Follow our steps below to get a little boost and make the Galaxy Note 8 faster than ever.
There are several ways to improve the Galaxy Note 8, but many of them are too advanced for most users. That or you'll cause more harm than good after messing with the software. Our trick is so simple anyone can do it, and it only takes a few minutes at the most.
Read: How to Fix Bad Galaxy Note 8 Battery Life
This process is completely safe and won't hurt anything or void your warranty. All we're doing is changing a few settings that are in a hidden developer options menu. Check out the video below with step-by-step instructions on the Galaxy S8. These same steps apply to the Galaxy Note 8 as well.
How to Speed Up the Galaxy Note 8
Pull down the notification bar and tap Settings (the gear-shaped button)
Scroll to the bottom and hit About Phone
Tap where it says Build Number 7-8 times
This process unlocks a hidden developer menu full of advanced controls. Don't mess with anything other than the three we mention below.
Hit Back and select the new Developer Options from the settings menu
Scroll about halfway down until you see Windows Animation Scale
Change Windows animation scale, Transition animation scale and Animator duration scale to 0.5x
All three of these settings are at 1x, but we want to cut that in half. This changes the speed of animations and transitions on your device. Like how fast and what animation you see when you hit home, or swipe between screens and open different apps. It's what makes Android look pretty. Setting it to 0.5x cuts the time, animations and effects all in half. Windows open faster, you can flip through the settings menu quicker and the entire phone should now be buttery smooth.
This trick is nothing new. In fact, it is something I do on every Android device I own. So give it a try, tell your friends, and see for yourself. It works on all Android phones and tablets. You can even turn all three settings to zero if you'd like, for increased performance and battery life.
Read: 15 Common Galaxy Note 8 Problems & How to Fix Them
Personally, we recommend trying the 0.5x setting first, before going completely to zero. That's because you'll end up with no animations of any kind, which is what makes Android devices look so smooth. Using 0.5x is a perfect combination of speed, looks, and performance.
You'll only need to change these settings once. Now, simply reboot the Galaxy Note 8 and you're good to go. Most instantly notice the changes and increased performance. While you're here, take a look at these 20 best Galaxy Note 8 cases.
25 Best Samsung Galaxy Note 8 Cases
Samsung Protective Kickstand Case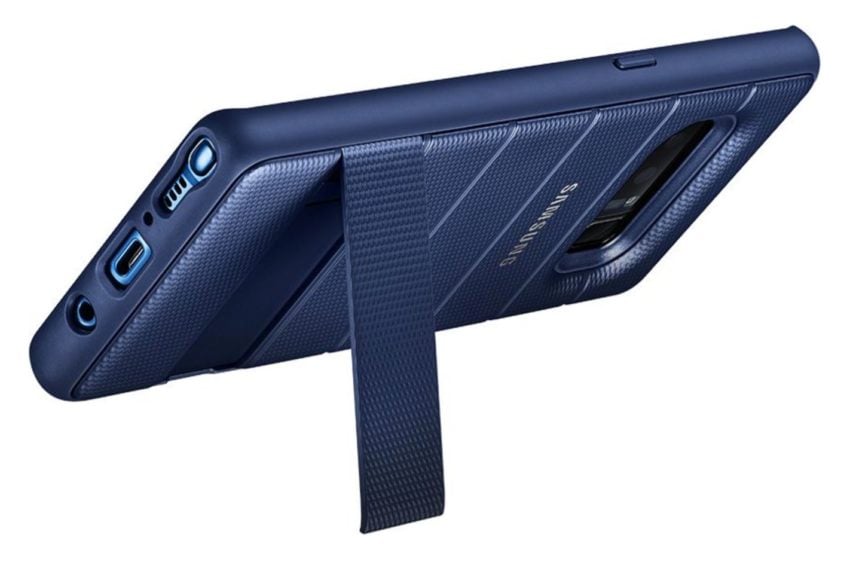 First up is a new case from Samsung themselves. The Rugged Protective Cover is Samsung's new military-grade case for the Note 8. Meaning it's certified for some serious tumbles like drops from 8-10 feet. Basically, this is one very durable case.
Then, to make things even better Samsung added a fold-out kickstand for hands-free viewing. The kickstand will also detach if you put too much pressure on it to prevent damage. Simply snap it back in and you're good to go. This is one of the first cases we recommend, as it's extremely durable and has extra features.

This article may contain affiliate links. Click here for more details.