How to Update Nintendo Switch
To keep your Nintendo Switch working well, you need to keep it updated. Luckily, downloading and installing an update for the Nintendo Switch is painless. Within minutes, you can add new software that fixes bugs and adds new features to your mobile and living room gaming console.
Sony and Microsoft improve the Xbox One and the PS4 with software updates, too. Unlike those consoles though, Nintendo doesn't automatically install the latest software for users connected to its online gaming network. Instead, Nintendo Switch owners must manually install updates so that they don't lose valuable gaming time or try to download an update over a very weak internet connection.
Here's how to update Nintendo Switch.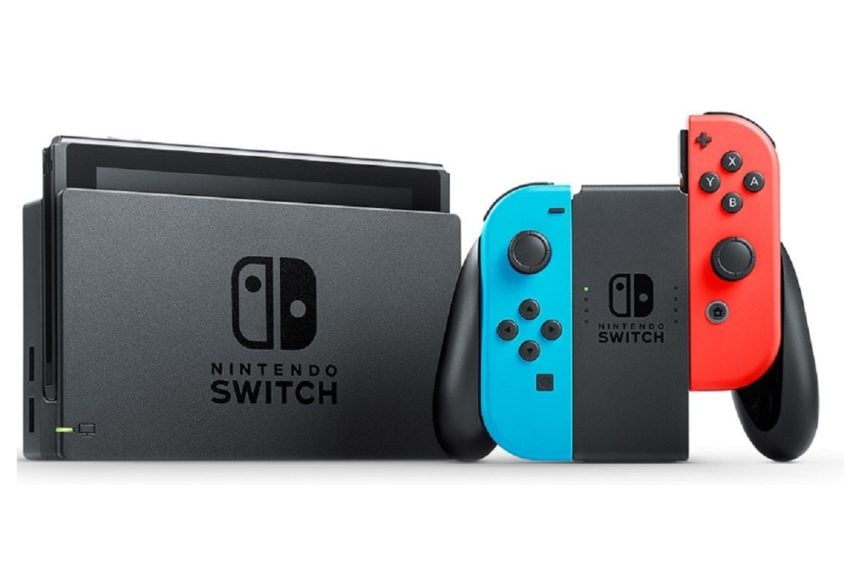 Read: 7 Nintendo Switch Tips & Tricks
How to Update Nintendo Switch
To update Nintendo Switch, you need a solid internet connection that's capable of downloading any hefty software upgrade. You can, but probably shouldn't, update Nintendo Switch using a tethered phone. Some mobile carriers limit how much high-speed data you can use, even on an unlimited plan. Because Nintendo Switch software upgrades vary in size, one update could use all your plan's high-speed data.
Turn on your Nintendo Switch inside its dock or in handheld mode.
Tap System Settings. You can also navigate to System Settings using the left and right Joy-Con controllers.
Inside the Settings app, scroll down until you see System.
If you need to update Nintendo Switch, a notification appears in the System Update. When there's no system update, the message disappears. Select System.
Select Update.
Tap Ok. Your console will ask you for permission to close any games that are already open. This is because updating Nintendo Switch restarts your console and closes any games you were playing. If you haven't saved any progress in your favorite games, back out of the update screen by pressing B and go back to your game to create a new save.
After a short restart, your Nintendo Switch should be ready for you to play Legend of Zelda: Breath of the Wild, Splatoon 2 or any of your other favorite games. You shouldn't need to do anything more until the next update arrives.
Read: 9 Exciting Things the Nintendo Switch Can Do
Recent Nintendo Switch Updates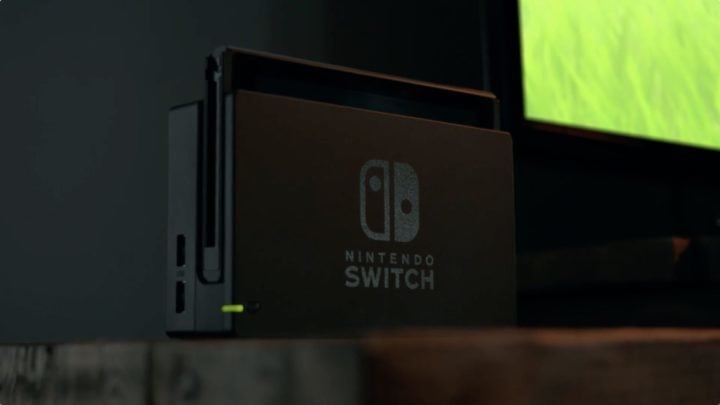 Here are all the recent Nintendo Switch updates. Your Nintendo Switch console lists the version of the system software that's installed inside the System Update area in the System Settings. Again, if your console is out of date, this area will alert you to a pending upgrade. The higher the version number, the more recent the update is.
So far, Nintendo has only released two updates that added new features. Every other update has made games more stable or fixed bugs that broke existing features. System updates can also improve Nintendo Switch Pro Controller and Nintendo Switch Joy-Cons performance
Read: How to Fix Bad Nintendo Switch Battery Life
Nintendo Switch 3.0.2 Update
Nintendo Switch Update 3.0.2 added Nintendo Switch Online support for Argentina, Brazil, Chile, Colombia and Peru. It also included stability improvements and fixes for issues reported with the last update to Nintendo Switch.
Nintendo Switch 3.0.0 Update
Nintendo Switch Update 3.0.0 was the first Nintendo Switch upgrade after launch. It added Channels for tracking game news, Nintendo 3DS and Wii U friends, Switch Online notifications, vibrations for finding Joy-Con Controllers, a user icon to Home, volume controls in quick settings, inverted colors and support for using the Nintendo Switch Pro Controller when connected with a USB cable.
Nintendo also fixed an issue that allowed the Switch to turn on HDMI inputs automatically with the Nintendo Switch 3.0.0 Update. This bug would sometimes give the console priority over a cable or set-top box.
Read: 13 Nintendo Switch Problems & Fixes 
10 Best 2017 Nintendo Switch Games Coming
Sonic Forces
Featuring three protagonists, Sonic Forces will offer platforming and an all-new story when it arrives on video game consoles – including the Nintendo Switch – in 2017.
We know that Sonic Forces lets gamers create their own characters. Players must base this character on one of seven different classes that come with their own advantages and abilities. Sonic Team calls these custom characters "Avatars," and there are hundreds of cosmetic items for Sonic Forces players to add some style to their creation.
You can skip the custom character mode and enjoy two generations of Sonic game play: 2.5D and 3D. The 2.5D mode offers the classic side-scrolling Sonic experience from your childhood. 3D Mode plays more like Sonic Unleashed. All game worlds and characters are three-dimensional, just like they would be in a modern game.

As an Amazon Associate I earn from qualifying purchases.