How to Use Nintendo Switch Parental Controls
There are certain features that video game consoles must have, especially when they are aimed at the masses. Parental controls are one of those things. Modern devices have so much going on that you can very quickly find yourself overwhelmed trying to keep your kid safe. Nintendo is staying true to the unorthodox roots of the Nintendo Switch with the Nintendo Switch Parental Controls system.
Nintendo Switch parental controls are accessible on both the console and a smartphone. Through either device, you can manage what your child has access to. This unburdens you from having to police your kid's every tap or game selection. The software that Nintendo has put in place does the hard work. Think of it as a sentinel that is always watching out for the things that you don't what your young ones to see.
Other consoles have parental controls, but the app-centric approach to Nintendo Switch parental controls means that you'll never again have to pry your child's device out of their fingers. You can pull out your smartphone and see everything that there is to see, including what Nintendo Switch games your child has played.
Read: Nintendo Switch Accessories Guide: The Add-Ons You Need
Here is how to use Nintendo Switch parental controls to monitor the games that your kid is playing.
How to Use Nintendo Switch Parental Controls: Before We Begin
Before you start this process, it's important to understand what the Nintendo Switch parental controls do and what they don't. First off, note that the system doesn't allow you to monitor what websites your child browses to. That's not an oversight, though. The Nintendo Switch doesn't have a web browser. That's despite it looking very close to a media tablet. There's no app store either, meaning your kids don't have access to YouTube, Twitter or Facebook. According to Nintendo of America President Reggie Fils-Amie, a Nintendo Switch Netflix app will come to the console, but there's no solid time frame for that.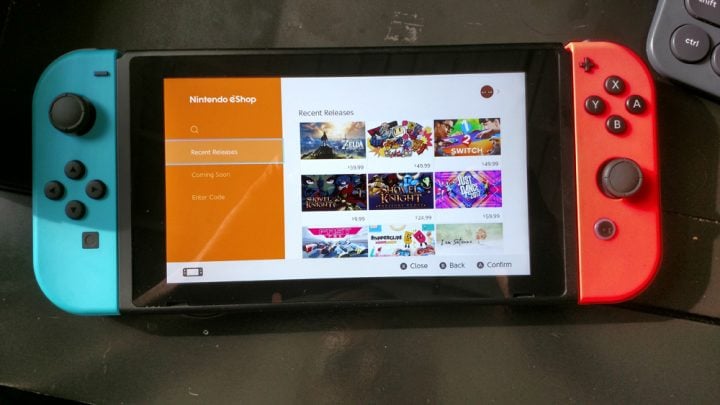 Don't worry, there's plenty of things that you can do. Through Nintendo Switch parental controls you can get notifications about what your kids are playing. That's great for monitoring how much screen time your kids enjoy. You can go a step further and completely restrict the amount of time they play too. When they're out of game time, the system won't let them continue.
Have your child's Nintendo Switch console and your smartphone ready. Both should have access to a wireless internet connection. You should have also created a Nintendo Account for yourself.
Using Nintendo Switch Parental Controls
Start by downloading the Nintendo Switch Parental Controls app from the iTunes or Google Play Store. Don't worry, it's free.
Go ahead and open the Nintendo Switch Parental Controls app. Tap Sign in.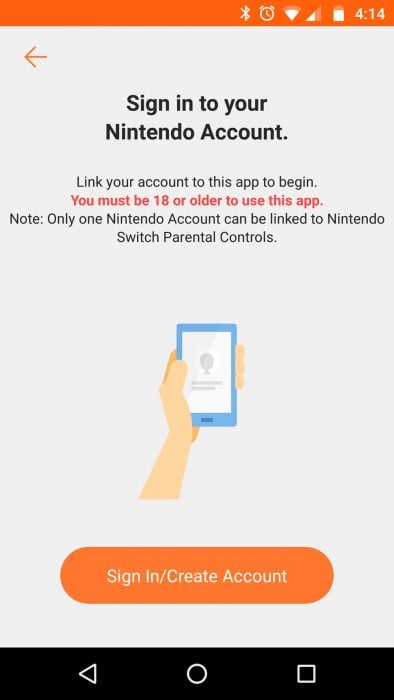 Now you'll need to sign into your Nintendo Account. If you don't have one already, go ahead and create one. It's free of charge. Without an account, you won't be able to use the app. Instead, you'll have to rely on the console's limited parental controls features.
Now link your account with the Nintendo Switch Parental Controls app.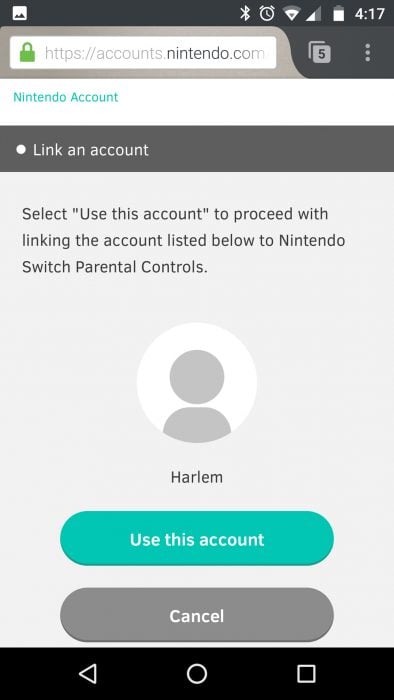 Tap Next once you've successfully linked your account.
Now you should have a PIN Code on your screen. It's time to get things ready on your child's Nintendo Switch.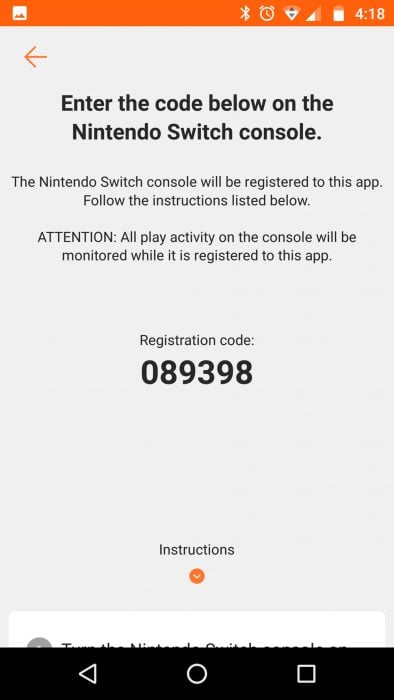 Unlock your child's Nintendo Switch by tapping on any button three times.
On the home screen, tap or click on the Settings bubble along the bottom of your screen.
Don't press anything just yet. Use the joystick on the left Joy-Con Controller to scroll down until you see Parental Controls, then use the A button to select it. You can also tap on it with your finger. It's the fifth item from the top of the list.
Press A.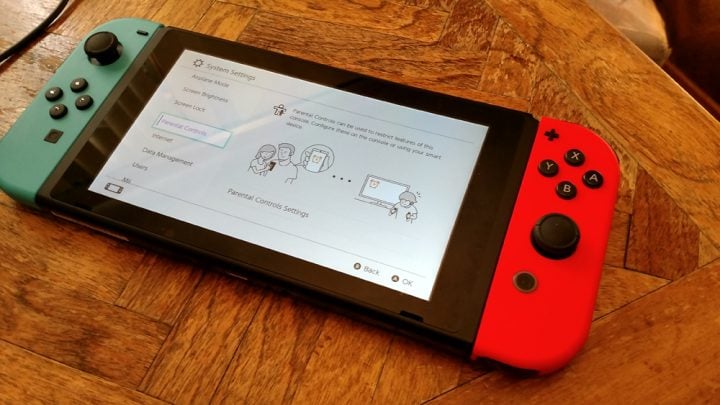 Tap on Use Your Smart Device.
Tap Yes.
Now put the same PIN code that the Nintendo Switch Parental Controls app provided you with into the Nintendo Switch. Just tap on Enter Registration Code. Wait for the two to link together.
You should get a confirmation of the link on your smartphone.
The setup process will guide you through the rest of the experience. First, you'll need to choose the amount of time you want your kid to play. When you are done, tap Next.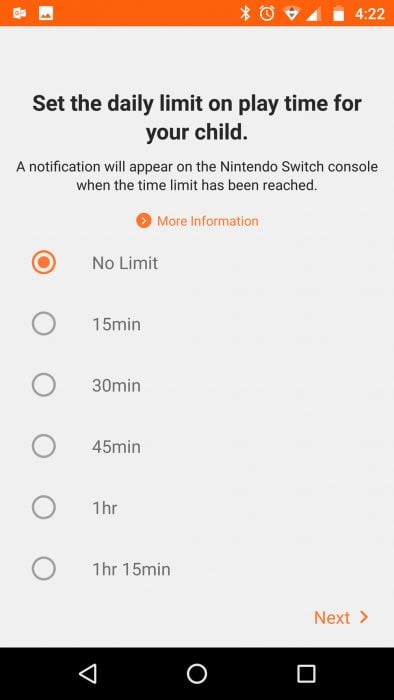 Next, you'll decide which presets you want. There are options for kids, teenagers and options to use custom settings. Make your selection and tap Complete.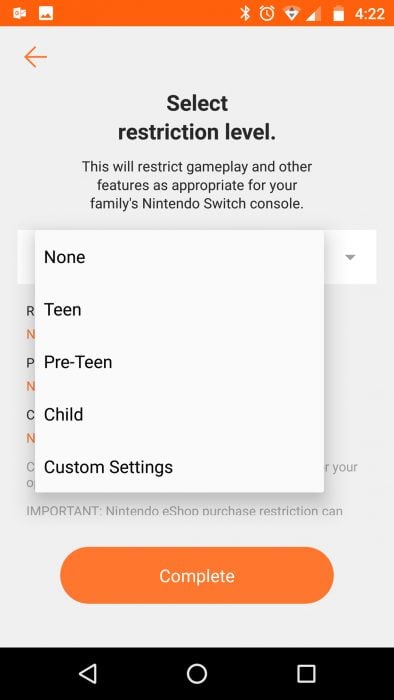 Tap Continue.
You can add a code to temporarily override the parental controls too. This is handy for trips and summer days when you might want to relax the house rules a bit.
At any time you can return to this app for reports about your kid's gaming habits. You can even set a bedtime alarm to let them know that it's time to go to sleep and stop playing The Legend of Zelda Breath of the Wild. Good luck!
10 Best 2017 Nintendo Switch Games Coming
Sonic Forces
Featuring three protagonists, Sonic Forces will offer platforming and an all-new story when it arrives on video game consoles – including the Nintendo Switch – in 2017.
We know that Sonic Forces lets gamers create their own characters. Players must base this character on one of seven different classes that come with their own advantages and abilities. Sonic Team calls these custom characters "Avatars," and there are hundreds of cosmetic items for Sonic Forces players to add some style to their creation.
You can skip the custom character mode and enjoy two generations of Sonic game play: 2.5D and 3D. The 2.5D mode offers the classic side-scrolling Sonic experience from your childhood. 3D Mode plays more like Sonic Unleashed. All game worlds and characters are three-dimensional, just like they would be in a modern game.

As an Amazon Associate I earn from qualifying purchases.