iOS 12.4 Release Date: Tips & Tricks
iOS 12.4 is the next major upgrade for iPhone, iPad, and iPod touch. The iOS 12.4 release date is a mystery, but odds are good it lands sometime in July.
The iOS 12.4 beta is live and the pre-release version of the update is available for iOS 12-powered devices enrolled in Apple's developer program and the public Apple's Beta Software Program.
iOS 12.4 is a milestone upgrade which means it will come with a mix of features, fixes and patches. It'll be bigger than the current versions of iOS 12, iOS 12.3.1 and iOS 12.3.2. (iOS 12.3.2 is exclusive to the iPhone 8 Plus.)
Beta testers haven't discovered a ton of changes in the seven iOS 12.4 betas Apple's released, but we suspect it'll come with support for Apple's new credit card.
iOS 12.4 Release Date
Apple hasn't laid out a release plan for iOS 12.4 and we expect the final release to come sometime in the summer. And now that Apple's on its seventh beta, don't be surprised if the Apple arrives sometime in July, well ahead of iOS 13.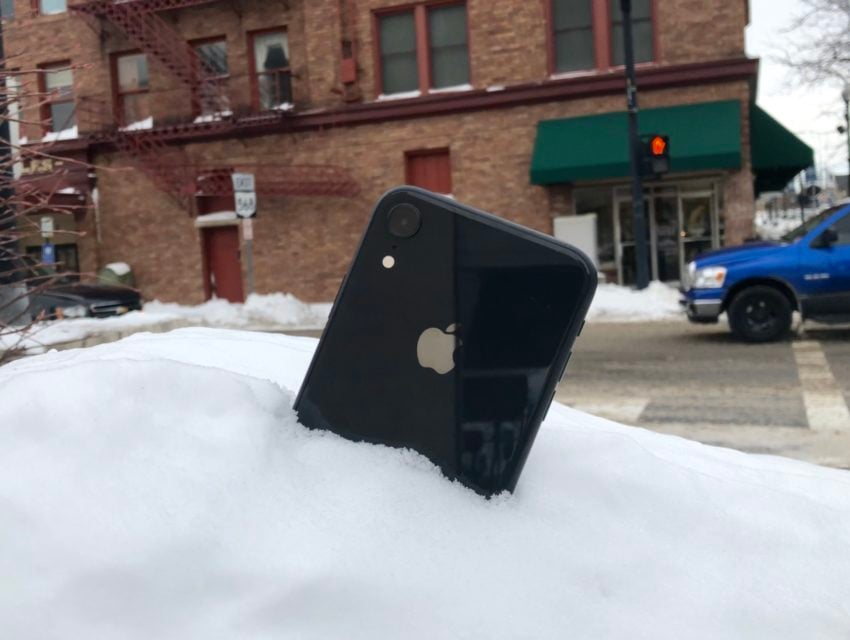 Apple hasn't confirmed anything, but many people (including us) believe iOS 12.4 will accompany the Apple Card credit card when it launches.
Apple's next media event will probably be the 2019 iPhone launch and that means we might not get a specific iOS 12.4 release date ahead of time. Apple typically saves iOS release date announcements for its media events.
That said, we could see Apple confirm the credit card's release date ahead of time and if that happens, we might get the iOS 12.4 release date before the software arrives.
With the iOS 12.4 release date on the horizon, it's a great time to start preparing yourself, and your device, for its upcoming release.
In this guide we'll outline some tips and tricks that could come in handy as we close in on the next major update for your iPhone, iPad, or iPod touch.
Prepare for the iOS 12.4 Release Date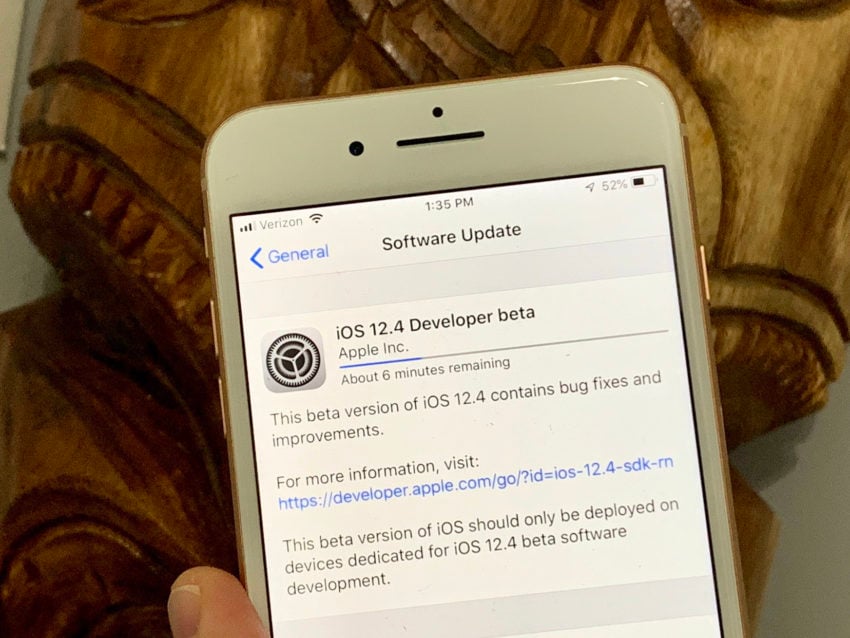 The iOS 12.4 update is getting closer and some of you might want to start preparing for its arrival.
iOS 12.4 will likely require a nice chunk of space on your internal storage. If you don't have enough, iOS will temporarily remove some downloadable parts of the apps installed on your device. Occasionally, this isn't enough and you'll be forced to manually delete files.
If you're low on storage, use this time to cleanup the storage on your device. Go into your device's storage and delete the files (photos, apps, etc) you don't need anymore. Cleaning up your device could also improve your device's performance and it'll help make room for the iOS 12.4 download.
You should also start backing up the data you store on your device(s). If you don't know where to start, you'll want to dig into our guides covering iCloud backups and iTunes backups. Data loss issues are pretty rare, but there's always a chance something gets lost in the shuffle as you transition to a new version of iOS.
If you're moving from a newer version of iOS 12, iOS 12.4 probably won't log you out of your apps and services. That said, we recommend having your Apple ID/iCloud/third-party app login information handy just in case.
This might seem tedious, but a little prep work will help you avoid issues before, on, and after the iOS 12.4 release date.