iOS 9 vs iOS 8: What's New in iOS 9
Better iPhone Battery Life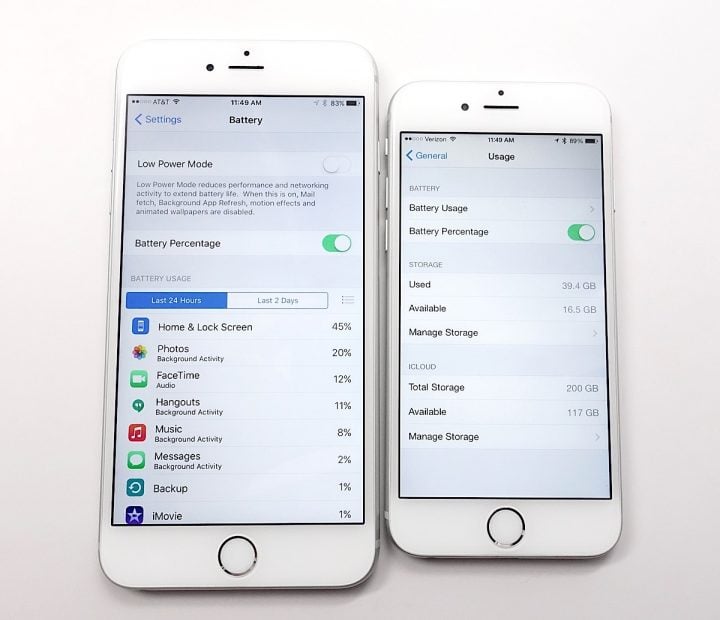 iOS 9 will add one hour of iPhone 6 battery life for most users according to Apple. This is not just the mythical standby time, but general iPhone 6 usage.
Apple did not announce the specific changes that make this possible or how much battery life these changes will bring to the iPhone 5s, iPhone 5 and iPhone 4s, but iOS 9 should deliver better iPhone battery life all around.
There is also a new iPhone Low Power Mode that changes a large number of behind the scenes settings to make the iPhone battery last longer when you need it to. Apple claims this can deliver an extra 3 hours of iPhone 6 battery life.

As an Amazon Associate I earn from qualifying purchases.