iOS 9 vs iOS 8: What's New in iOS 9
iOS 9 is Better for iPhones with 16GB of Storage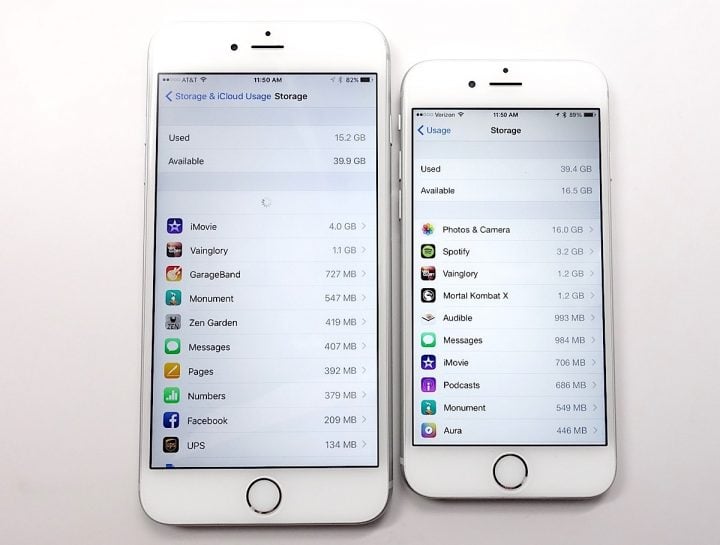 Apple continues to sell a 16GB iPhone 6 and with changes to iOS 9 and comments from executives likely will keep selling a 16GB iPhone 6s this fall. The iOS 9 update is more suited for phones with small storage sizes.
The iOS 9 update is smaller than the iOS 8 update so it will allow users to upgrade easier, without deleting apps, videos and photos.
Another feature is App Thinning. This is a fancy way of saying that instead of downloading the version of an app that will work on any device, iOS 9 will allow your iPhone to only download the parts that it needs to work on that specific iOS device so there is less wasted storage and apps are smaller overall.

As an Amazon Associate I earn from qualifying purchases.