iOS 9 vs iOS 8: What's New in iOS 9
iOS 9 vs iOS 8 iPhone Search on Steroids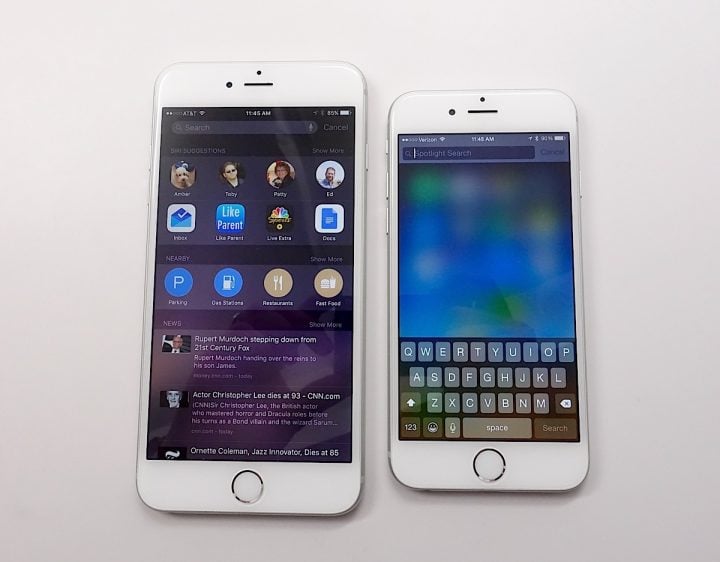 The new iPhone Search screen and Spotlight from any home screen are way better than Spotlight on iOS 8. Siri powers this search so that you can search for Sports scores, weather, stock prices, do calculations and quickly call or message contacts without using your voice.
New search tools allow developers to build in support for searches to go deep into apps. A search for rhubarb crisp won't just look online, but it can look inside apps that support it to help you find something you looked at on your iPhone app.
This will become more useful as developers add support for searching within apps.
The new Search screen on the iPhone is one swipe away from the main home screen. Here you'll see relevant contacts, nearby places, suggested apps based on your routine and what's in the news based on local trends.

As an Amazon Associate I earn from qualifying purchases.