iPhone 6s vs. Galaxy Note 5: What We Know So Far
As we push on deeper into the year, we're starting to see Samsung Galaxy Note 5 rumors and iPhone 6s rumors clash. Neither device is confirmed but thanks to a series of rumors and leaks, we have enough to make an early comparison. This is our way too early look at the iPhone 6s vs. Galaxy Note 5.
Every year, Apple releases a new iPhone. Or, in the case of the past two years, iPhones. Last year, the company released an iPhone 6 and and iPhone 6 Plus. Both arrived with a number of upgrades including large Retina HD displays. The iPhone 6 sports a 4.7-inch display while the iPhone 6 Plus utilizes a 5.5-inch display with 1080p resolution.
Apple's transition from 4-inch iPhone displays to massive Retina Displays was a big change and one that paid off. Apple recently reported record second quarter results including record sales of the iPhone. The iPhone 6 and iPhone 6 Plus obviously played a huge part in that.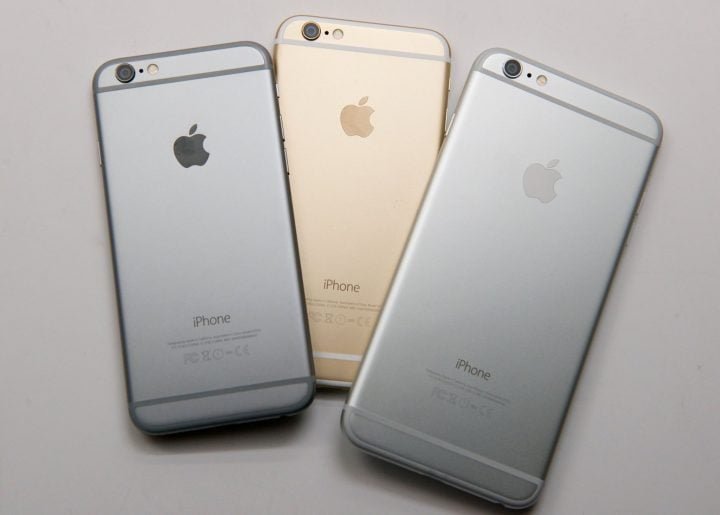 The company's iPhone 6 Plus was a direct shot at big screen phones like the Samsung Galaxy Note. For a number of years, the Galaxy Note series reigned as the go-to option for those that needed tons of screen real estate for movies, games, and more. These days, thanks to devices like the iPhone 6 Plus, the Galaxy Note has serious competition.
Apple and Samsung appear to be on a collision course in 2015. Rumor has it, the two companies are developing new flagship smartphones for release this fall. Apple is reportedly developing an iPhone 6s and an iPhone 6s Plus while Samsung is rumored to have a fifth-generation Samsung Galaxy Note 5 up its sleeve.
Over the past few months we've seen iPhone 6s and Galaxy Note 5 rumors clash and today we want to take a look at how these early rumors are stacking up. We realize that plans can (and probably will) change but we've seen enough to warrant an early look.
This iPhone 6s vs. Galaxy Note 5 comparison will fill you in on the latest and examine how the two flagships are matching up this far.
Release Date
Apple and Samsung are both known for predictable release windows. The iPhone has, for the past several years, arrived in the fall ahead of the holiday shopping season. The Galaxy Note? Same deal. So, it hasn't been surprising to see iPhone 6s release rumors and Galaxy Note 5 release rumors point to familiar dates. '
iPhone 6s release rumors have been scarce though we've seen a couple emerge in recent weeks. One rumor comes from the hit-or-miss Digitimes who says that Apple will release an iPhone 6s in the second half of the year.
The other comes from the very credible KGI Securities analyst Ming-Chi Kuo who claims that iPhone 6s and iPhone 6s Plus production will start in mid-to-late August. This points to a release in September, the same month that Apple launched and released the iPhone 6 and iPhone 6 Plus.
The Galaxy Note 5 launch date is rumored for IFA 2015 in September alongside a new Apple Watch competitor dubbed Galaxy Gear A.
IFA kicks off on September 4th which means that that's the date prospective buyers will want to circle on the calendar. Samsung typically announces its Galaxy Note around the start of the trade show.
The Galaxy Note 5 release date isn't clear. If Samsung announces at IFA then a Galaxy Note 5 release date will probably come in September or October. And if that's the case, it will arrive around the time Apple releases its brand new iPhones.
If you're at all interested in these phones, be prepared to wait. You should also prepare for them to be announced around the same time.
Design
Apple's iPhone "S" models historically have not featured a redesign. And so it come as no surprise to learn that iPhone 6s design rumors hint at tweaks rather than a complete overhaul.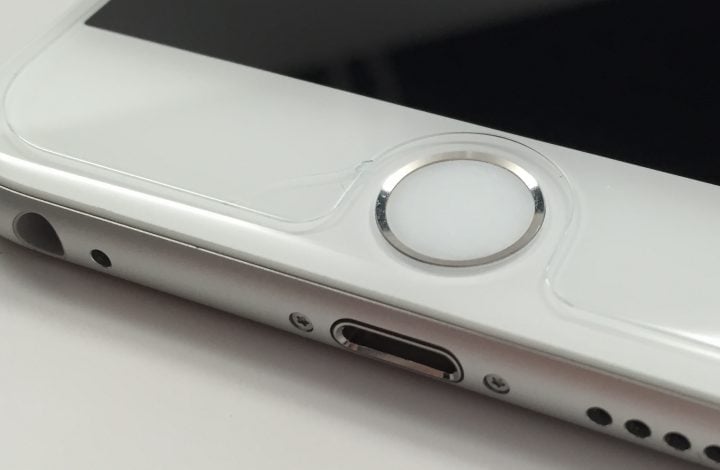 According to respected KGI Securities analyst Ming-Chi Kuo, one of the big changes could be to the iPhone's Touch ID fingerprint sensor:
We think the new iPhone,expected to launch in 3Q15, will be equipped with an upgraded Touch ID module, with which Apple (US) intends to offer a better and safer Apple Pay user experience with reduced reading errors. We therefore raise our 2015F shipments of Touch ID module by 12.4% to 262mn sets, boosted by Apple Pay and new iPhone models.
According to Taiwan's Economic Daily News, Apple might use the same custom Series 7000 aluminum alloy that it uses in its Apple Watch Sport. The alloy is designed to be 60% stronger than most aluminum without any additional weight. Apple describes it as being extremely light.
While this publication is generally unreliable, the credible Kuo claims that Apple will indeed rectify the "Bendgate" problem with different casing materials and some changes to the internal mechanical design. He also believes that Apple will add another microphone near the speaker grille for enhanced voice quality.
Like The Wall Street Journal, Kuo believes that Apple is considering a brand new color for the iPhone 6s. In addition to the white, gray and gold color options that come standard with the iPhone 6, the iPhone 6s might include a rose gold option. It's not clear if this will push the price tag into the territory occupied by the rose gold Apple Watch Edition.
We're still not entirely sure how the Samsung Galaxy Note 5 design will matchup with the iPhone 6s though thanks to a Samsung executive, we have some clues.
This year, Samsung delivered a brand new design language for its Galaxy S6 and Galaxy S6 Edge. Instead of plastic, the designs utilize glass and metal. The designs are absolutely beautiful, arguably the best that Samsung's ever released, though they do come with some tradeoffs (no microSD card slot/non-removable battery).
In recent comments made to Pocket-lint, Samsung UK's vice president for mobile and IT Conor Pierce offered up some interesting quotes that seem to hint at the continued use of the company's premium design language:
The company realised that it needed to do something different. We asked questions of people, what do they want? They want premium design, tick that box. They want the best camera, there you go. They want to solve battery issues. And they want choice. So I'm very confident that [the S6 and edge] materialised from what people want.

We've learned that bringing beautiful, premium innovations in design is what people want. I think the market needs this as well because the market has been very saturated.

I think it's about us breaking new ground. It was a bold move to try to do something different, but if you go back to last year, we had the Note edge and you could see how well that was received. So we understand that this is what people want. They are looking for some inspiration, so yes you will see that across our portfolio.
Pierce goes on to say that future products, like the Galaxy Note 5 perhaps, could take a similar route as Samsung tries to compete with the iPhone:
What we have noticed is that typically the upgrade cycle is every 24 months because of the contracts, and people are generally offered an upgrade around six months before that.

That's when they start to look at the phones on the market. So it's very important that we don't just do our best work in this current quarter. People don't just turn up in this quarter, or July, August or September, looking for a new phone, it's all year round.

I think the fact that we managed to deliver a new form factor with the Note, create a new category, shows the ambition to keep changing and keep innovating. Samsung puts $40 million a day into research and development, which is a massive injection of money into R&D.
In other words, we could see a Galaxy Note 5 design that's in line with the Galaxy S6 and Galaxy S6 Edge. If true, the Galaxy Note 5 design would probably be comparable to the iPhone 6s. Nothing is confirmed yet of course and we'll likely have to wait until the fall to find out for sure.
10 Exciting Samsung Galaxy Note 5 Rumors
Samsung Galaxy Note 5 Launch Date
The Samsung Galaxy Note 5 launch date hasn't been confirmed but all signs point to a predictable venue and a predictable date.
Samsung always uses IFA to announce its new Galaxy Note models. IFA is a tradeshow in Berlin, Germany that companies use to announce new hardware and showcase them to consumers, the press, and to other businesses.
Galaxy Note 5 rumors currently point to an arrival at IFA 2015 which means that we could see it emerge in and around September 4th. To us, this is exciting because it means that the Galaxy Note 5 should arrive right as Galaxy Note 3 users are coming off contract.
It also means that prospective buyers have a likely window for the Samsung Galaxy Note 5 announcement and the Galaxy Note 5 release date. Samsung typically releases its devices a few weeks after they launch.
We realize that September is still a few months away but look at it this way. You have plenty of time to prepare.
Display
Galaxy Note 5 rumors suggest that Samsung is currently testing a couple different displays on the next Galaxy Note. One is a Quad HD display (1440 x 2560 pixel resolution) while the other is a Ultra HD display. UHD resolution would bring 2160 x 3840 resolution at 700+ pixels-per-inch to the Galaxy Note series.
While the technology is in development, it's not clear if it will win out over Quad HD. Samsung may not decide until much later this year though we should see rumors out one or the other before Samsung makes its announcement.
Samsung's Galaxy Note series has always been about the big screen and the S Pen stylus and rumors point to a screen that's around 5.7-inches in size. If true, the size of the display will probably be larger than both iPhone 6s models.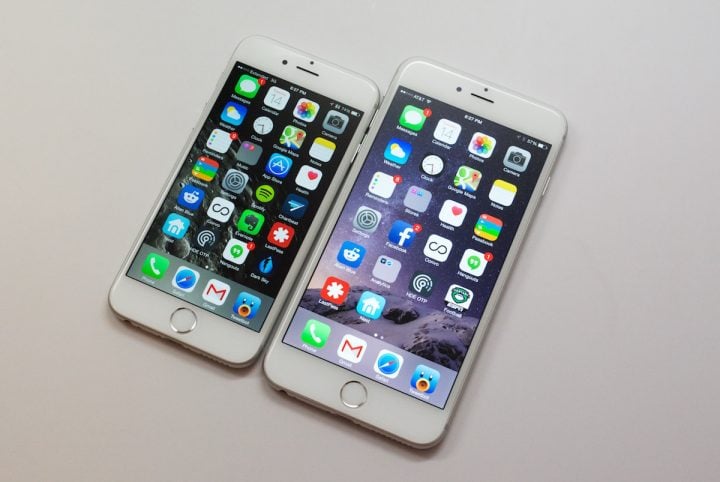 Apple might not have a Quad HD screen up its sleeve for the iPhone 6s and iPhone 6s Plus but the displays may not be the same as the Retina HD displays on the iPhone 6 and iPhone 6 Plus.
The company is rumored to have two iPhone 6s models in development, an iPhone 6s and an iPhone 6s Plus. Unsurprisingly, Kuo believes that the display sizes will remain at 4.7-inches and 5.5-inches respectively. While the size might stay the same, Kuo believes that Apple will implement its Force Touch technology into the new iPhone.
The company's new Force Touch technology can determine the action a user wants to perform based on the strength of a tap. Apple built this into the Apple Watch, the new MacBook and the MacBook Pro Retina. One iPhone 6s rumor indicates this will appear on the iPhone 6s display and another suggests it will be exclusive to the iPhone 6s Plus.
The video above highlights Force Touch actions inside OS X and shows how the new hard press works. On the iPhone 6s, the technology could make it easier to use many apps where users want to see information with a hard tap instead of using multiple taps.
15 Important iPhone 6s Rumors
iPhone 6s Release Date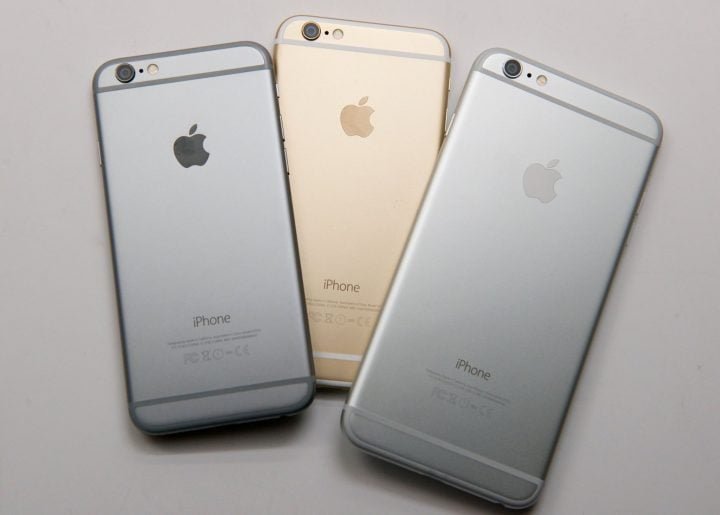 We know Apple plans an event for June 2015, but this is not where you should expect to hear about the iPhone 6s at this event. WWDC 2015 will more than likely focus on iOS 9 and a new version of OS X for Mac.
Expect an iPhone 6s announcement in fall 2015 at a special event dedicated to the iPhone, and possibly the iPod touch.
The last four iPhone release dates took place in a span of 30 days from late September to mid-October and we expect the iPhone 6s release date will arrive in a similar time. A best guess would be that the iPhone 6s release date will come on September 18th or September 25th, based on historical data only.
Camera
Samsung is reportedly working on new camera features for the Galaxy Note 5. The features are unclear though rumors suggest they might have something to do with Google's camera API. If Google adds the full API, we could see some changes to the camera including RAW and better control over the shutter speed.
Pierce's comments above also hint at upgrades to the camera though the exact specifications of the Galaxy Note 5's camera haven't leaked out just yet. At the very least, we'd expect it to boast a 16MP camera sensor that's on par with the sensor found in the Galaxy S6.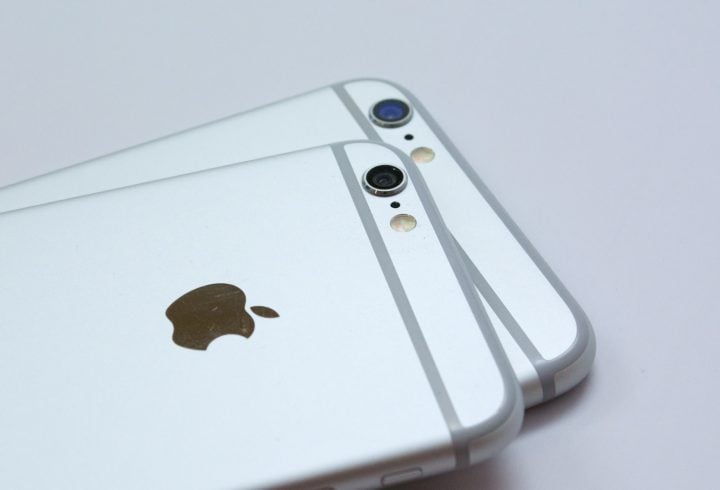 Apple's iPhone 6s camera could be one of its biggest selling points. Earlier this year, we heard about iPhone 6s camera upgrades and now we may know more about what Apple could do to deliver better iPhone cameras.
The Wall Street Journal reports that Apple acquired LinX, an Israeli Camera technology company that develops cameras for smartphones. While there are some cool features that this tech can bring out in the iPhone 6s camera, the really exciting part is that it could dramatically improve the quality of iPhone photos.
LinX previously described the camera technology as enabling better low light performance, faster exposure. It also said that it can deliver the same image quality as a big DSLR camera.
Kuo also believes Apple will shift from its 8MP sensor to a larger 12MP camera sensor.
Processor
Both of these rumored phones are expected to feature new processors. This doesn't come as a surprise. Apple and Samsung always replace the processor.
A new report claims that Samsung will be using a Exynos 7422 processor inside the Galaxy Note 5. This new chip will supposedly "be the company's first ever all-in-one solution (ePoP) as it will combine the CPU, GPU, RAM, storage, and modem on a single chip."
Samsung's also said to be testing another processor, a new Exynos 7430 chipset, but the CPU is still only an engineering sample and it likely won't be ready in time for the Galaxy Note 5's release. Samsung reportedly hasn't decided on a final chipset but all signs point to the Exynos 7422 and not the Exynos 7430.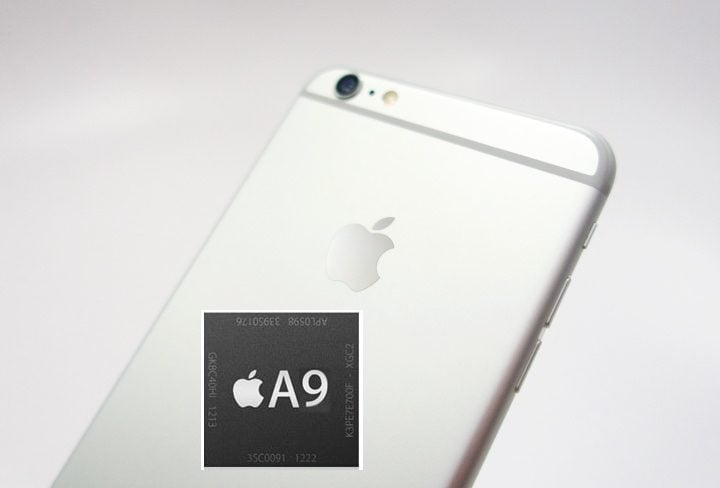 As for the iPhone 6s, it's rumored to have some improvements as well. In a report outlining a special division within Samsung that will focus on developing displays for Apple, Bloomberg says that Samsung will deliver a brand new iPhone processor for 2015.
This will likely be the Apple A9 processor which will likely include more power than the iPhone 6 and iPhone 6 Plus both of which sport A8 chips. Early reports also indicate Apple will boost the RAM from 1GB to 2GB. Kuo also believes that Apple will add 2GB of RAM to the new iPhone.
Software
The only thing we've heard about the Galaxy Note 5 software is that it will boast new camera features. The features are supposedly coming with Samsung's Android 5.1 update, an update that's expected to land sometime in the next few weeks. It's not clear if Samsung will utilize an Android 5.1 based OS for the Galaxy Note 5 or if it will use Google's new Android M software.
The iPhone 6s obviously won't run Android. Instead, it will probably run Apple's new iOS 9. The iOS 9 update is all but confirmed for arrival at WWDC 2015 and it's expected to deliver new features, fixes and more.
iOS 9 release rumors have suggested that the update will be focused on improving the stability of the operating system. Many iPhone users have been plagued by a number of bugs since the arrival of iOS 8 back in September.
According to a new leak, Apple is working on a new look for Siri that mirrors the colorful look found on the Apple Watch. The update is also expected to feature a new background that features blue and green as well as a major round of security enhancements.
Apple is known for adding software exclusives to "S" iPhone models so there's a very good chance that the iPhone 6s will feature something that's unique, something that Apple uses to promote the phone against rivals like the Samsung Galaxy Note 5.
iOS 9 Release for iPhone & iPad: 10 Things You Can Count On
iOS 9 Launch at WWDC 2015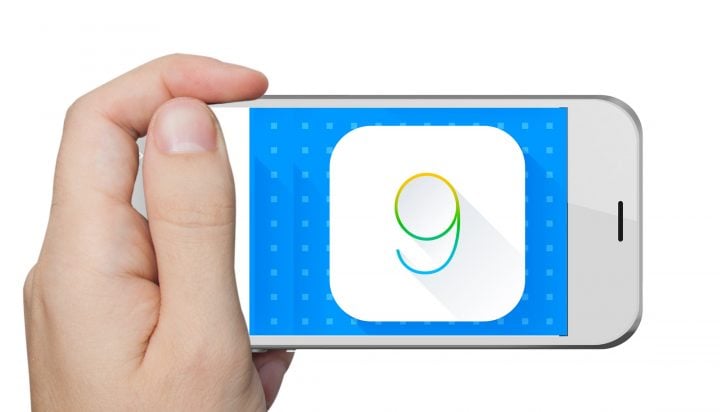 Apple hasn't confirmed the iOS 9 update just yet but you can count on an announcement at WWDC 2015 during its keynote address on June 8th. There, Tim Cook and company will take the stage, probably to talk about OS X and iOS 9.
For several years now, Apple's introduced its yearly iOS and OS X updates during its WWDC keynote. And while the company hasn't come right out and announced a new iOS update for WWDC 2015, there are some clues.
In its press release for WWDC 2015, Apple states that "at WWDC, Apple's renowned developer community will come together to learn about the future of iOS." The statement doesn't mention iOS 9 by name but it's a sign that we'll probably see more than an iOS 8.4 update announced on stage. iOS 8.4 is a big update but it's not that big.
In the WWDC 2015 information section, Apple outlines what developers can and cannot do with pre-release information disclosed at the event. This is further proof that we will likely see the iOS 9 update arrive during the keynote and WWDC 2015.
We also have a collection of iOS 9 rumors that point to an arrival at WWDC 2015 in June. If Apple doesn't announce an iOS 9 update at WWDC we, like many others, will be in complete shock.

This article may contain affiliate links. Click here for more details.