iPhone 6s vs. LG G4: What We Know So Far
We continue to see iPhone 6s rumors tease consumers in the United States and around the world. With these early iPhone 6s details in mind, we want to take an early look at how the device is stacking up against the LG G4, LG's new flagship. This is our way too early iPhone 6s vs. LG G4 comparison.
Back in 2013, LG released the LG G2 flagship. After years of playing second fiddle to top manufacturers like Samsung and HTC, the LG G2 was a huge breakthrough. It accomplished this thanks to its unique design, excellent camera, and outstanding battery life. It was one of our favorite smartphones of the year.
Last year, LG replaced the LG G2 with an LG G3, a device that built on the successes of the LG G2. The LG G3 was one of our favorite smartphones of the year and a device that we'd put up against any Android smartphone including the Galaxy S, Galaxy Note and Apple's iPhone.
Unsurprisingly, the company's introduced a 2015 flagship dubbed the LG G4. The LG G4 still isn't out but it looks like it will arrive next month for consumers in the United States. Consumers are starting to weigh the device next to current devices. They're also starting to weigh it against upcoming devices.
One potential suitor is the rumored iPhone 6s, a rumored follow up to last year's iPhone 6. The iPhone 6s isn't official but rumors continue to pick up as march on.
We've started to hear whispers about the iPhone 6s specs and the iPhone 6s release date . There are still plenty of details that remain shrouded in mystery but we have enough to make an early comparison to the new LG G4.
This early iPhone 6s vs. LG G4 comparison will run down the latest iPhone 6s rumors and show you how they currently compare to the LG G4. Here's what you need to know as we push into May.
Release Date
The LG G4 is confirmed but it's still not available in the United States. Carriers remain silent about the exact date though T-Mobile recently said that it would release the LG G4 on June 2nd. The carrier later deleted the information but it's clear that the LG G4 release date in the US will land in early June. U.S. Cellular confirmed a June release when the device was first announced.
There's speculation that Verizon will release the LG G4 in and around June 4th. That's not official and the date comes from a press image that lists June 4th on screen. We've seen these dates mean something in the past but its presence isn't a guarantee. June 4th or not, it's clear that it will be coming next month.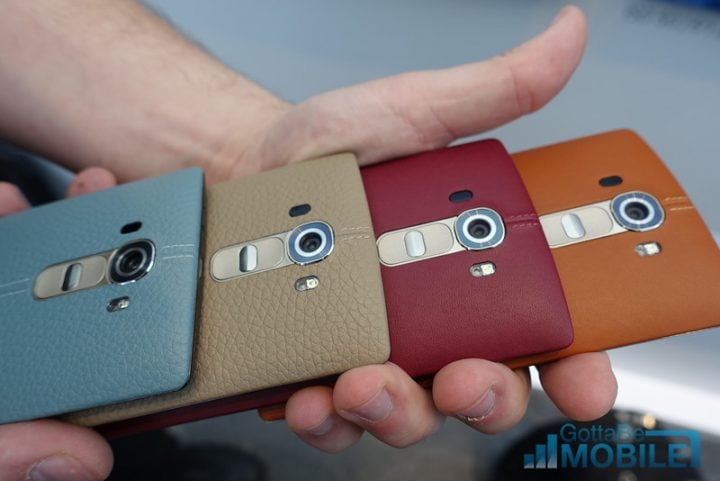 iPhone 6s release rumors have been scarce though we've seen a couple emerge in recent weeks including one that comes out of left field.
One rumor comes from the hit-or-miss Digitimes who says that Apple will release an iPhone 6s in the second half of the year. That's a broad assessment but it makes sense.
Another rumor comes from the very credible KGI Securities analyst Ming-Chi Kuo who claims that iPhone 6s and iPhone 6s Plus production will start in mid-to-late August. This points to a release in September, the same month that Apple launched and released the iPhone 6 and iPhone 6 Plus.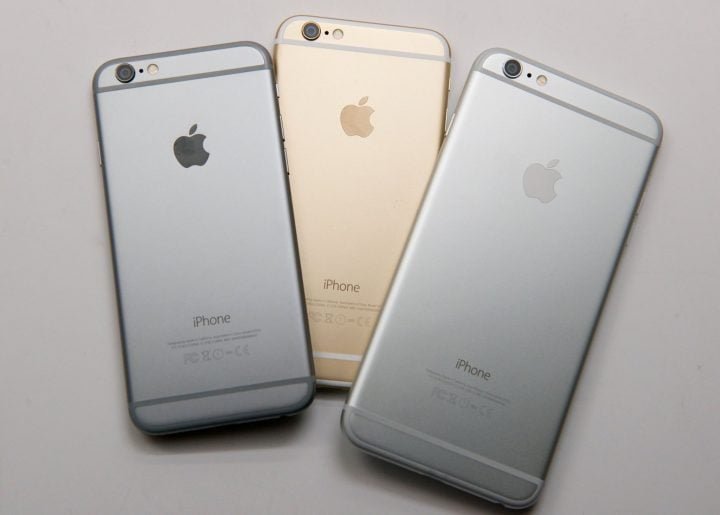 Earlier today, the United Daily News in Taipei issued a report that outlines possible plans for an early iPhone 6s release. The publication specifically mentions a chance of the iPhone 6s release date in August.
UDN cites industry sources for the information and mentions the iPhone 6s and iPhone 6s Plus as the names for two new iPhone models that will arrive in 2015. Although there is some interest from consumers in an iPhone 7 release, Apple typically announces an "S" model before a major upgrade. It's possible but we're not putting our eggs in one basket just yet.
The important thing to note here is that the LG G4 is going to be out first competing against last year's iPhone models. The iPhone 6s release date isn't confirmed but if you're trying to compare the two, be prepared to wait.
Carriers
The LG G4 is coming to all five top carriers in the United States. AT&T, Sprint, T-Mobile, Verizon, and U.S. Cellular will all stock the LG G4. It's not clear if the LG G4 will make it to other carriers though with each passing day, the odds of a release on pre-paid and regional carrier gets slimmer.
We haven't seen iPhone 6s carrier rumors emerge but it's easy to speculate. Apple's iPhone now comes to the top five carriers in the United States including T-Mobile and U.S. Cellular. It also comes to smaller pre-paid and regional carriers. It's safe to assume that history will repeat itself this year.
Display
The LG G4 comes with a gorgeous 5.5-inch Quantum-HD with 2560 × 1440 resolution. The G4 is a large screen phone but it doesn't come with an overwhelmingly large design. It's smaller than a lot of big screen phones out there and it's going to be the perfect sized screen for a lot of people. For more on the LG G4 display, please look at our full review.
Apple might not have a Quad HD display ready for the iPhone 6s and iPhone 6s Plus but the iPhone 6s might not feature the same Retina HD display found on the iPhone 6 and iPhone 6 Plus.
The company is rumored to have two iPhone 6s models in development, an iPhone 6s and an iPhone 6s Plus. Analyst Ming-Chi Kuo believes that the display sizes will remain at 4.7-inches and 5.5-inches respectively. While the size might stay the same, Kuo believes that Apple will implement its Force Touch technology into the new iPhone.
The company's new Force Touch technology can determine the action a user wants to perform based on the strength of a tap. Apple built this into the Apple Watch, the new MacBook and the MacBook Pro Retina. One iPhone 6s rumor indicates this will appear on the iPhone 6s display and another suggests it will be exclusive to the iPhone 6s Plus.
The video above highlights Force Touch actions inside OS X and shows how the new hard press works. On the iPhone 6s, the technology could make it easier to use many apps where users want to see information with a hard tap instead of using multiple taps.
15 Important iPhone 6s Rumors
iPhone 6s Release Date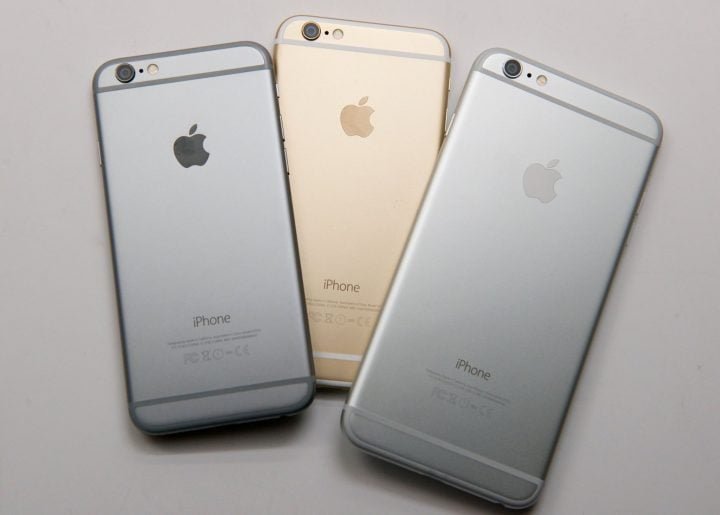 We know Apple plans an event for June 2015, but this is not where you should expect to hear about the iPhone 6s at this event. WWDC 2015 will more than likely focus on iOS 9 and a new version of OS X for Mac.
Expect an iPhone 6s announcement in fall 2015 at a special event dedicated to the iPhone, and possibly the iPod touch.
The last four iPhone release dates took place in a span of 30 days from late September to mid-October and we expect the iPhone 6s release date will arrive in a similar time. A best guess would be that the iPhone 6s release date will come on September 18th or September 25th, based on historical data only.
Design
LG's made some design tweaks on the LG G4 and its flagship now comes with two design options: A leather option or a plastic option. In our time with the LG G4, we've preferred the leather model because it's not as slippery as the plastic.
LG's design also comes with other notable features: A microSD card slot for expanded storage and a removable battery. The removable battery means that the stock battery can be easily replaced. It also means that users will be able to install an extended battery for more juice. For more on the LG G4 design, take a look at the video above.
Apple's iPhones have never come with a removable battery or a microSD card slot and we haven't seen any crazy rumors point to their arrival on this year's design. Instead, iPhone 6s design rumors hint at tweaks rather than a massive overhaul.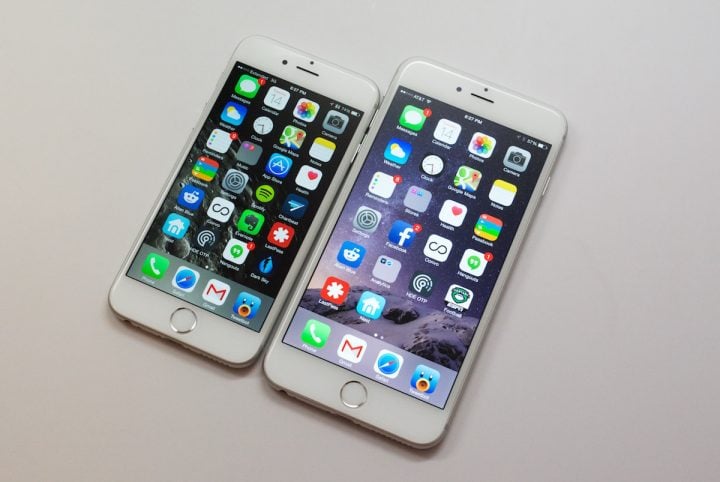 According to respected KGI Securities analyst Ming-Chi Kuo, one of the biggest changes could come to the iPhone 6s' Touch ID fingerprint sensor:
We think the new iPhone,expected to launch in 3Q15, will be equipped with an upgraded Touch ID module, with which Apple (US) intends to offer a better and safer Apple Pay user experience with reduced reading errors. We therefore raise our 2015F shipments of Touch ID module by 12.4% to 262mn sets, boosted by Apple Pay and new iPhone models.
That's not all. According to Taiwan's Economic Daily News, Apple might use the same custom Series 7000 aluminum alloy that it uses in its Apple Watch Sport. The alloy is designed to be 60% stronger than most aluminum without any additional weight. Apple says the material is very lightweight.
While this publication is generally hit-or-miss, the credible Kuo claims that Apple will indeed rectify the "Bendgate" problem with different casing materials and some changes to the internal mechanical design. He also believes that Apple will add another microphone near the speaker grille for enhanced voice quality.
Finally, like The Wall Street Journal, Kuo believes that Apple is considering a brand new color for the iPhone 6s. In addition to the white, gray and gold color options that come standard with the iPhone 6, the iPhone 6s might include a rose gold option. It's not clear if this will push the price tag into the territory occupied by the rose gold Apple Watch Edition.
The LG G4 comes in several different colors including brown and black leather and gray and white in plastic.
Camera
The LG G4's new 16MP camera is outstanding and it's comparable to all of the top sensors on the market including the sensors found on the Galaxy S6 and Galaxy S6 Edge. If you don't like Cliff Notes, We recommend taking a look at our full review for the pertinent details.
Apple's iPhone 6s camera could feature some huge improvements. Earlier this year, we heard about iPhone 6s camera upgrades and now we may know more about what Apple could do to deliver better iPhone cameras.
The Wall Street Journal reports that Apple acquired LinX, an Israeli Camera technology company that develops cameras for smartphones. While there are some cool features that this tech can bring out in the iPhone 6s camera, the really exciting part is that it could dramatically improve the quality of iPhone photos.
LinX previously described the camera technology as enabling better low light performance, faster exposure. It also said that it can deliver the same image quality as a big DSLR camera.
Kuo also believes Apple will shift from its 8MP sensor to a larger 12MP camera sensor. Remember, megapixels don't mean everything.
Processor
The LG G4 uses a 6-core Qualcomm Snapdragon 808 processor and 3GB of RAM. That's going to be enough power for most people, including power users.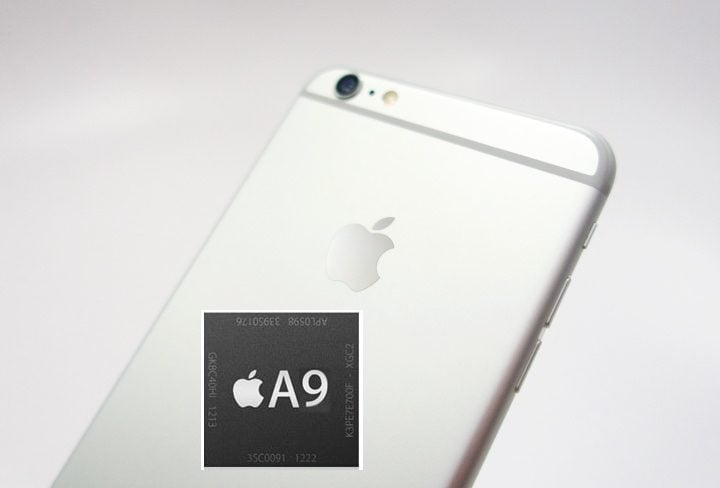 The iPhone 6s is rumored to have some CPU improvements as well. In a report outlining a special division within Samsung that will focus on developing displays for Apple, Bloomberg says that Samsung will deliver a brand new iPhone processor for 2015.
This will likely be the Apple A9 processor which will likely include more power than the iPhone 6 and iPhone 6 Plus both of which sport A8 chips. Early reports also indicate Apple will boost the RAM from 1GB to 2GB. Kuo also believes that Apple will add 2GB of RAM to the new iPhone.
Software
The LG G4 runs on Google's Android operating system. Specifically, it uses Android 5.1, a piece of software that's still unavailable for most phones. LG's version of Android 5.1 is skinned in that it runs LG's custom UI. For more on the software, take a look at our review.
The iPhone 6s obviously won't run Android 5.1 Lollipop or any other version of Android. Instead, it will probably run Apple's new iOS 9. The iOS 9 update is all but confirmed for arrival at WWDC 2015 and it's expected to deliver new features, enhancements and more.
iOS 9 release rumors have suggested that the update will be focused on improving the stability of the operating system. Many iPhone users have been plagued by a number of bugs since the arrival of iOS 8 back in September.
According to a new leak, Apple is working on a new look for Siri that mirrors the colorful look found on the Apple Watch. The update is also expected to feature a new background that features blue and green as well as a major round of security enhancements.
Apple is known for adding software exclusives to "S" iPhone models so there's a very good chance that the iPhone 6s will feature something that's unique, something that Apple uses to promote the phone against rivals like the LG G4.
iOS 9 Release for iPhone & iPad: 10 Things You Can Count On
iOS 9 Launch at WWDC 2015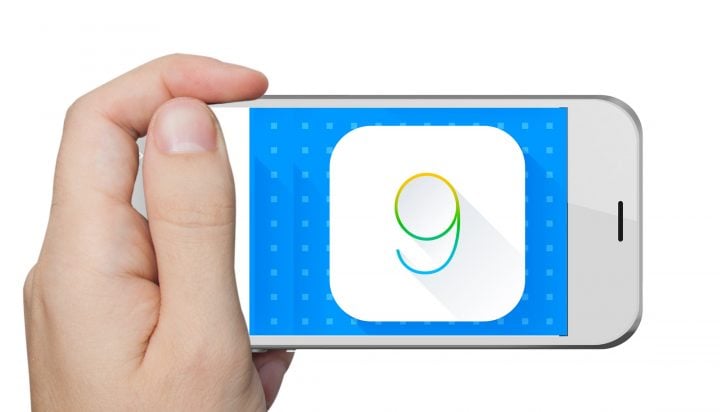 Apple hasn't confirmed the iOS 9 update just yet but you can count on an announcement at WWDC 2015 during its keynote address on June 8th. There, Tim Cook and company will take the stage, probably to talk about OS X and iOS 9.
For several years now, Apple's introduced its yearly iOS and OS X updates during its WWDC keynote. And while the company hasn't come right out and announced a new iOS update for WWDC 2015, there are some clues.
In its press release for WWDC 2015, Apple states that "at WWDC, Apple's renowned developer community will come together to learn about the future of iOS." The statement doesn't mention iOS 9 by name but it's a sign that we'll probably see more than an iOS 8.4 update announced on stage. iOS 8.4 is a big update but it's not that big.
In the WWDC 2015 information section, Apple outlines what developers can and cannot do with pre-release information disclosed at the event. This is further proof that we will likely see the iOS 9 update arrive during the keynote and WWDC 2015.
We also have a collection of iOS 9 rumors that point to an arrival at WWDC 2015 in June. If Apple doesn't announce an iOS 9 update at WWDC we, like many others, will be in complete shock.

This article may contain affiliate links. Click here for more details.