7 iPhone 8 Features We Want in 2017
These are the new iPhone 8 features we want to see from the 2017 iPhone. With just over a month until the expected announcement of the iPhone 8 and iPhone 7s, rumors are coming together and painting a better picture of what you can expect. Here are the iPhone 8 features we want to see the most in 2017.
All signs point to a new iPhone 8 offering major changes from the iPhone 6s and iPhone 7 that you can buy now. Apple delivered nice upgrades for the iPhone 7 last year, but it is still more of an incremental upgrade than a complete transformation of your iPhone.
If the iPhone 7 left you wanting for more, and you don't want to switch to the Galaxy S8 or take your chances with a Galaxy Note 8 here is a list of the iPhone 8 features we want to see on the 2017 iPhone.
Yes, typically Apple calls the next iPhone the iPhone 7s, but rumors are coming together that show a much larger change for the new iPhone and could lead to Apple announcing three new phones this year. This could be the iPhone 7s, iPhone 7s Plus an iPhone 8. If that is the case, the iPhone 8 is going to be the massive upgrade.
We expect to see the iPhone 8 release date in September 2017, which lines up with the annual iPhone upgrade program that Apple offers. It's too early to pick a specific date, but now more than ever there is a good reason for Apple to stick to a schedule and deliver a new iPhone every September.
With Google claiming they've delivered the best smartphone camera ever and Google Assistant, plus Samsung and Huawei chomping at the bit, here are the iPhone 8 features we want Apple to include to keep users coming back.
It's unlikely that Apple will deliver all the iPhone 8 features we are asking for, but there is a good chance we will get at least a few of these on the 2017 iPhone.
New iPhone 8 Design to Enable Features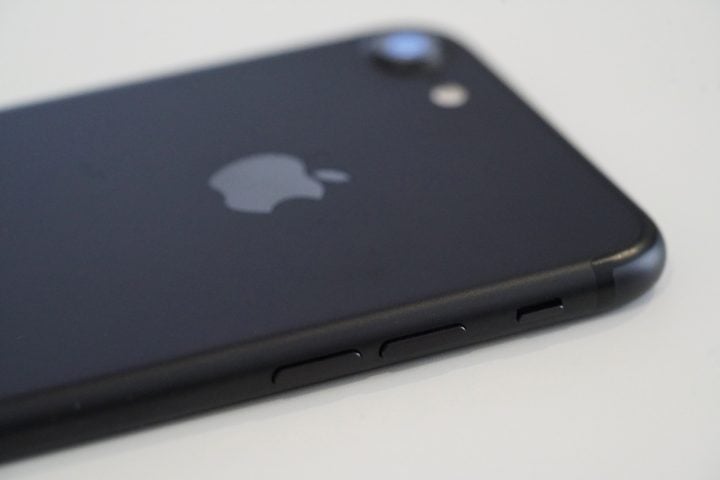 Everyone wants a new iPhone 8 design, but most people don't know what changes they actually want. We're leading off our iPhone 8 feature wish list with a new iPhone 8 design because it is a key part of enabling new iPhone 8 features.
After sticking with a very similar design for three years there is an expectation of major changes for the 2017 iPhone and here are the things we would love to see Apple do with a new design.
Shrink the overall size of the iPhone 7 Plus without lowering the screen size. Apple could do this by shrinking the bezels on the sides and bottom of the iPhone some to offer a smaller overall package. The latest leak from Apple shows how this could happen.
Apple could choose to change where you use Touch ID and how the home button works in new ways to make this happen. The latest designs don't show a home button. We could see a change to Touch ID or a switch to face unlocking.
We definitely don't want a phone that is slim just to be slim, especially not at the price of battery life, but there is something to be said about an iPhone 8 design that trims some fat.
The Jet Black iPhone 7 feels different than all the other colors. While it is more susceptible to scratches it is easier to grip, which is something we can definitely see Apple add to the new iPhone 8.
KGI Securities Analyst Ming-Chi Kou predicts the iPhone 8 design will look include an all glass front and back with stainless steel metal on the edges of premium models. This could come together for an iPhone 8 design that looks like a cross between the iPhone 4s and the Jet Black iPhone 7.

This article may contain affiliate links. Click here for more details.